Life is good. It's a strange feeling to be content with your achievements and your place in the world. I may not have the latest model smartphone or a super fast car, but what I do have can be summed up in one word: freedom.
The ability to travel and live pretty much anywhere in the world definitely contributes to the happiness. Pack up your bags, get to the airport, and fly to some exotic destination. Pass immigration and customs, and suddenly you're in a new place.
Did you know that the maximum time flying between any points in the world is always less than 18 hours?
What about that you can fly anywhere in the world for less than $1,000-$1,500?
Yes, it's magical. The world is much more accessible than ever in our history. It means you can leave your past behind and become a new person surrounded by new people and amazing experiences. Imagine you can drop everything and go to Colombia, Brazil, Ukraine, Russia, Bali, Thailand or India. And another 50 countries in between. Priceless. There's absolutely nothing truly like it. (Sure beats working in some cubicle).
Recently, I've slowed down my traveling quite a bit. Maybe I'm getting older, but I just don't have the urge to travel as quickly as I used to. Instead, I prefer long, meaningful travel. Even living in countries for months (or years) at a time. Routine is now something that I take seriously instead of ruthlessly avoiding. Routine makes me sane. Funny how things work out.
When I was in Kiev this summer, a friend joked that I should be called "Maverick Living" instead of the other variation. I laughed. But, in a way, his right. The lifestyle that I represent—and preach—is really less about travel and more about freedom that enables this traveling. Even though I'm technically living abroad, I still have the freedom to pack my bags and fly somewhere, whether it's for few days or few months.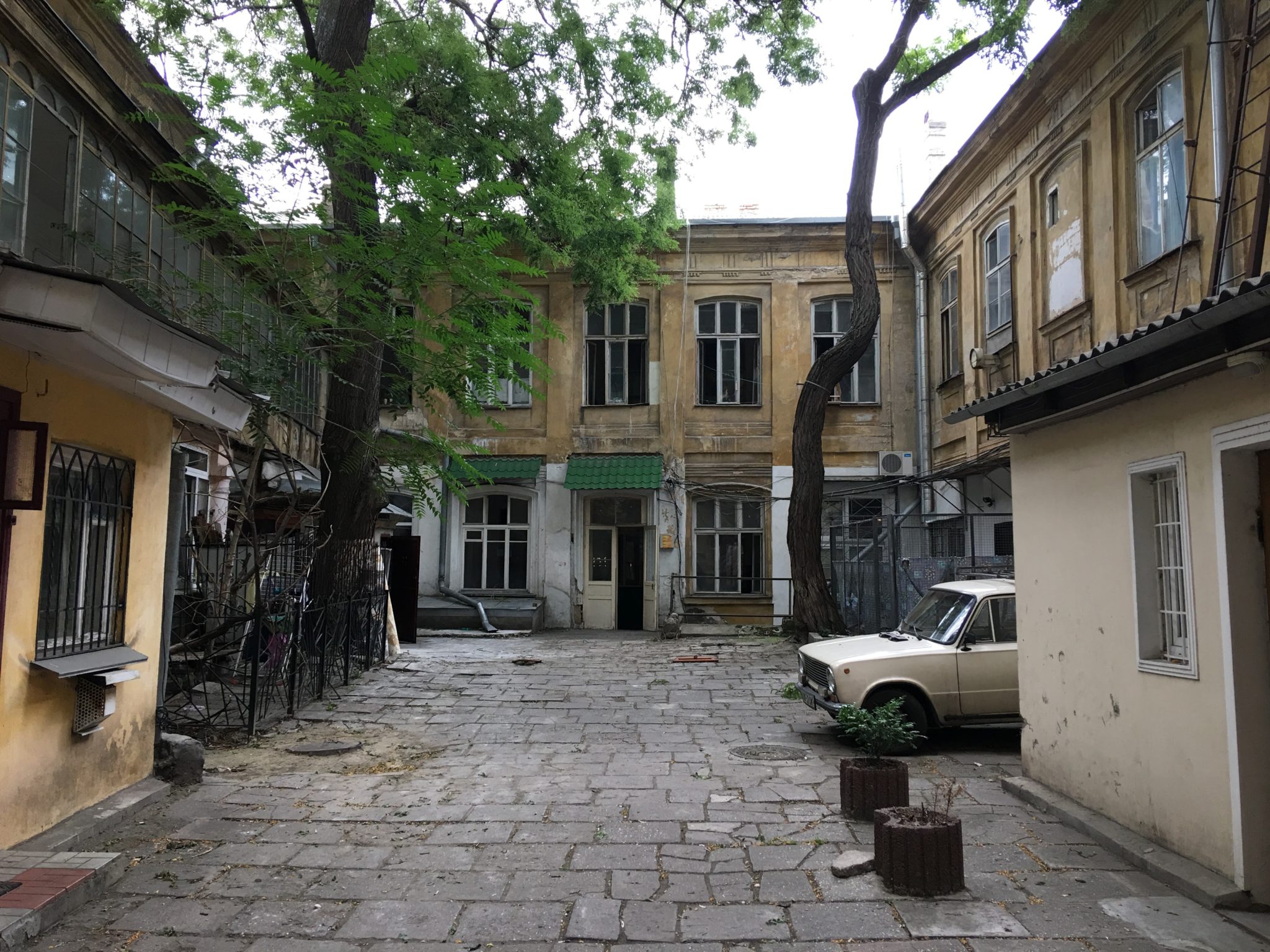 This is why freedom is so beautiful—and so crucial. Except I'm not talking about personal freedom (that's nice too): I'm talking about economic freedom. No matter how much personal freedom you have, if you need to work 9-5 at some soulless job with an annoying boss, you're still a slave (yes, even with the right to vote). The greatest lesson of my life (so far) was embracing the entrepreneur mindset and abandoning the employee mindset. It wasn't easy. It forced me to become resilient and adopt an entirely different mindset, mindset that's applicable in many areas of life.
Entrepreneurship is truly the key to freedom and happiness. In fact, my only regret was not starting sooner. Live and learn, I suppose.
About a year ago, I released my first course—Maverick Bootcamp—after more seven years of diligently running this site. It was the culmination of all my knowledge and experience of making money online while living all over the world. It was a simple mini-course, divided into several topics that explained key concepts.
Lots of things have happened in a year. I've traveled to dozens of countries and even decided to live in one. I've met lots of self-made entrepreneurs around the world. I've also mentored dozens of guys. So, it was time to step up my game and build something great.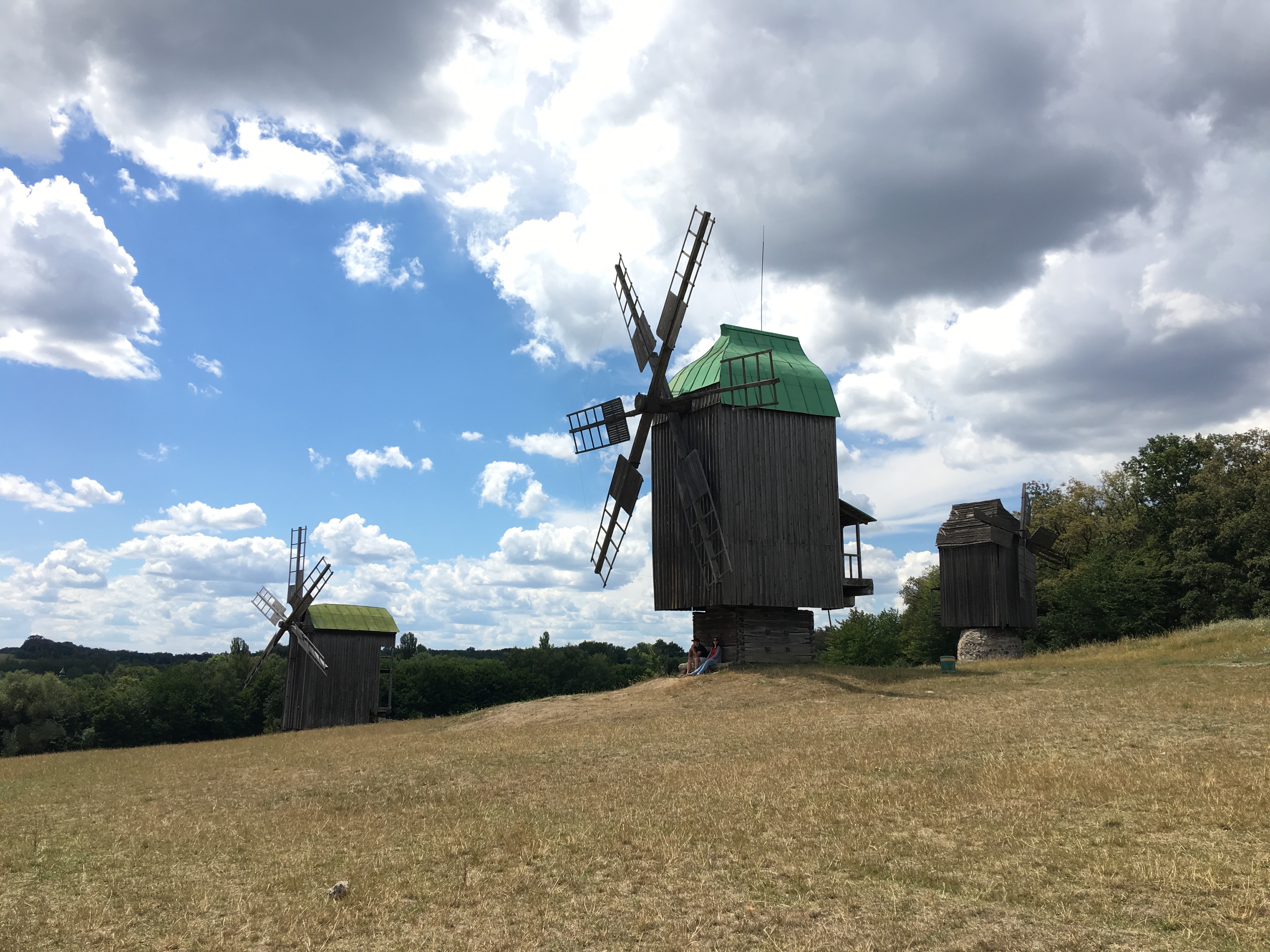 For the past several months, I've been working hard on the next version of the course. I didn't want this to be just another course: I wanted this new course to be on an entirely different level than any of my previous work. And, judging by the results and the early reviews, it's not going to disappoint.
Today, I'm proud to release the successor to that course: The Maverick Entrepreneur Blueprint. Whereas my previous courses were mostly mini-courses with a quick overview of the content and main points, this one is a mega course. It's much more elaborate and feature-filled. Inside, you'll see videos, audio, screencasts, you name it. I made sure to leverage anything possible in order to drive the point across. The result is a very intuitive course that I put all my blood, sweat and endless sleepless nights into. There are over 7.5 hours of high definition video broken down into 35 different modules.
The course is easy to follow. Basically, you'll learn step-by-step how to build a business based on your interests and passions, whatever they may be. Rest assured, you'll get my usual bluntness and no-nonsense attitude. I'll tell you what works and what doesn't. This way you won't need to spend years of wasting time and energy banging your head against the wall. If this course existed over ten years ago, when I started, I would've spent my last dollar of my paycheck on it just so that I can avoid banging my head against the wall for many years.
Here's just a mere preview of the contents you'll find inside: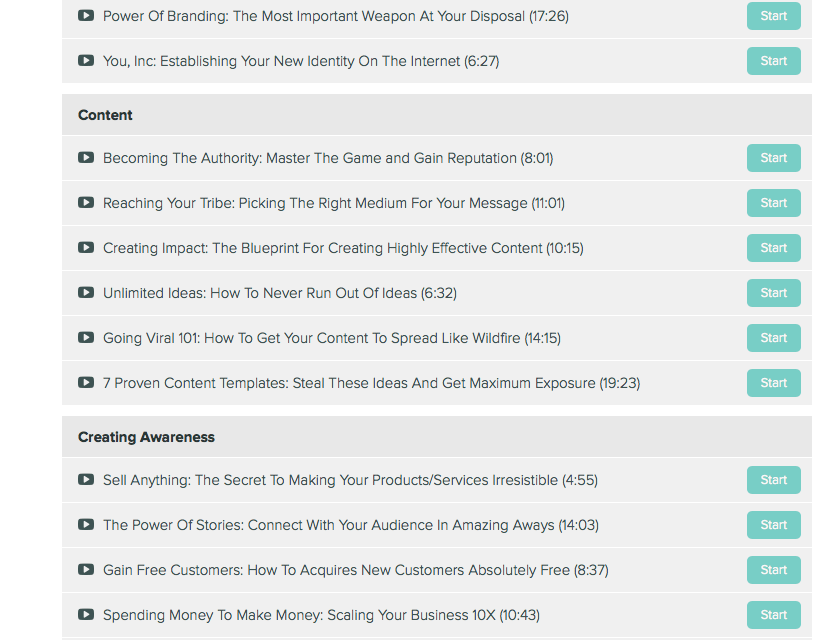 I also left the best for last. In the last module, I analyze five extremely successful bloggers/entrepreneurs who're making anywhere from $3k/month to $50k/month and beyond. I tell you where they're making money and how you can do the same.
Having seen lots of others courses, I can tell you that the information you'll find in this course, you won't find anywhere else. I tell you exactly what to do and how to do it instead of giving you some philosophical drivel. Nothing drives me more than inspiring other ambitious men to succeed. I want to create an army of entrepreneurs. If I can convince one man to leave his life of mediocrity, then I've done my job and can sleep well at night.
Just so we're clear, this isn't some get-rich-quick course. This is an instruction manual for building a viable online business. Yes, you'll need to put in the time and hard work. Using the easy-to-follow steps outlined, you'll be able to brainstorm, build and launch your very own business in a matter of weeks instead of months or years.
This course is for both beginners who've never built a business and also for those who have some experience but are looking to step up their game and make more money.
I had trouble coming up with a fair price. I looked around and saw similar courses that were priced anywhere from $500 to $1,000. I definitely see it being priced in that range, but for the launch, we'll do something special.
This weekend only, you'll be able to pick up the entire course for a special price (see the link below). That's an insane price for the amount of content that's packed in there. The surprisingly low price is a reward for my loyal readers. Plus, you'll get a ton of cool bonuses. After the weekend, the price will more than double and all the bonuses will go poof.
Best of all, you'll be joining a community of other aspiring entrepreneurs. After joining The Blueprint, I will give you access to a private Facebook group. I want us to brainstorm ideas and keep the discussion going. Everyone will participate. From time to time, I'll also organize special meetups for subscribers. Or even private mindshare master sessions. I'll also be adding new modules and lessons as time goes on, plus special content specifically for the members.
Most importantly, you'll not only get access to a community of driven and ambitious men (and women), you'll also get a direct line to me. If you have any issues or questions, you can simply email me, and I'll help you out.
As usual, my double-double money-back guarantee fully applies. If you're not satisfied in 90 days, you'll get your money back. I take all the risk so you can enjoy the reward.
Click here to get more information and enroll
IMPORTANT: THIS IS A LIMITED COURSE. ENROLLMENT IS ONLY OPEN THIS WEEKEND, DECEMBER 1 – DECEMBER 4. DOORS WILL CLOSE DECEMBER 4, 2017 AT MIDNIGHT EST.
If you're interested in building a profitable business and become part of my inner circle, make sure to sign up ASAP.
If you have any questions or concerns, send an email
Click here to get more information and enroll
Have a great weekend!
James

Want more? Join The Maverick Insider's Club. Members get access to the premium "Boots on the ground" 2-3X weekly podcast, member-only newsletter, amazing content, AMA's, and other awesome perks. It's the best community of its kind on the Internet. Click here to learn more and join.