It's been a crazy summer and 2019 is quickly shaping up to be one of the most productive years in recent memory. Lots of ups and downs, challenges and, all in all, lots of interesting things that have happened along the way.
In this article, I want to update you on what's been happening within both personal and business areas, let you know how I'm living, discuss my recent travels, talk to you about the other things I've been working on as well as give you a preview of what's in store in the future.
As I mentioned back at the beginning of this year, in February I moved to a brand new apartment here in the center of Kyiv. Previously, I was renting a smaller apartment in a great central neighborhood. This current apartment is bigger, is freshly remodeled, and is also centrally located. It's about fifteen minutes from my old apartment. It's also about a block away from the Independence Square (Maidan, where the 2013-2014 protests took place).
When most people think of living in some ex-Soviet country, they usually imagine an old apartment replete with old furniture, some rug on the wall, that kind of thing. Well, this apartment is definitely not like that. While the building was built during Soviet times (although it's nicer than a lot of the "newer" Soviet buildings), the apartment wouldn't be out of place somewhere in Western Europe or the US.
The best part is that it's only slightly more expensive than my previous apartment. Overall, it's a much more pleasant apartment to live in and that bodes well for productivity and peace of mind.
When I signed a one-year lease back in February, it marked the first time since around 2008 (when I lived in San Francisco), that I started to actually pay utility bills, things like electricity and water. As a "digital nomad," this is definitely one of the most "anti-digital nomad" things that one can do since digital nomads typically rent fully furnished apartments through services such as Airbnb where all the costs are included.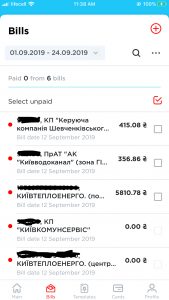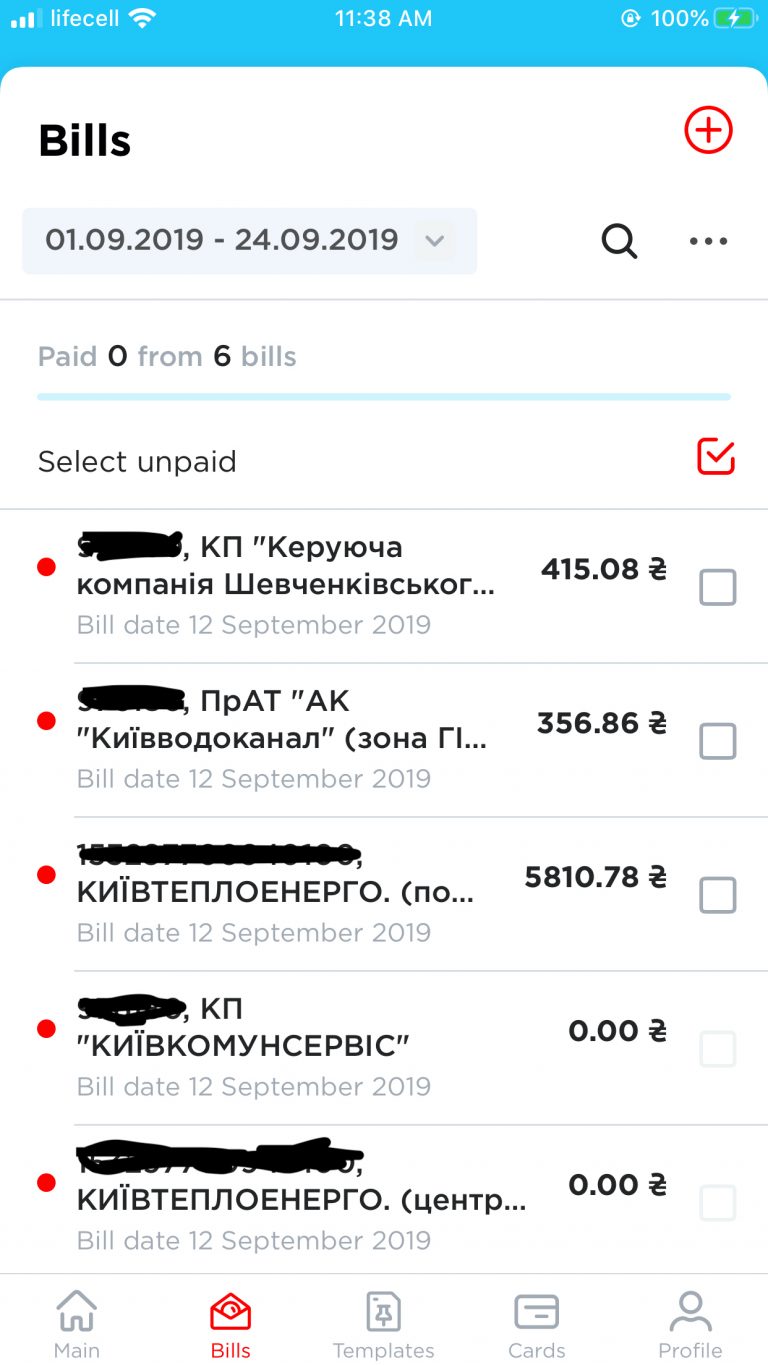 At first I was a bit scared of making such a big commitment (a year lease), but two things helped me make up my mind: first, the apartment is located in one of my favorite areas/streets of Kyiv and, two, it was one of the nicest apartments I've lived in recent memories. In any case, should I decide I want to start living the nomadic lifestyle again, I can probably persuade the landlord to end the lease early and return my deposit. Otherwise, it's not a big deal to lose a deposit that's equal to one-month rent.
Traveling 
Having a nice base in Kyiv is ideal for things beyond just living: it's super convenient to travel to nearby destinations. I certainly took advantage of that. This year, I took several trips including to Lithuania (lived there before), Georgia (first time), Poland (second time), Italy (third time) and lots of different trips throughout Ukraine (Western Ukraine, Kharkiv, Chernihiv).
In January of this year, I visited Lithuania. I'm not new to Lithuania; I have first visited the country back in 2011 and have lived there from 2013-2015 (with my Lithuanian girlfriend). Once our relationship ended, I left Lithuania, spent some in Spain and then moved to Ukraine.
[thrive_leads id='1951676′]
When I was in Lithuania, I reconnected with my old friend and fellow ex-BJJ training partner, had some nice dinner and generally had a decent time.
Lithuania is a great country if you like the "undeveloped" feel of Eastern Europe but yet prefer some order, cleanliness, and predictability. It's kind of somewhere between the orderliness of Germany and a bit more chaos of a place like Ukraine. (Although I'd argue that it's closer to Germany than Ukraine in mentality.)
In March, I visited Tbilisi, Georgia. It was my first trip there. Even so, I was already pretty familiar with a few things Georgian: I've had plenty of Georgian food before here in Kiev, and I've also met a good number of Georgian people back in New York (where I used to live) as well as here in Ukraine.
Tbilisi is a city that's both smaller and cheaper than Kyiv, where I am now, but, yet, is being quickly modernized and attracting more and more tourists. It's quickly becoming a decent place to set up camp, build a business and make something happen. As a Ukrainian, my heart is in Kyiv, but Tbilisi is a decent alternative for those who aren't culturally tied to one city or another.
Georgia has another benefit to digital nomads that very few other countries can offer: most tourists are automatically granted a 365-day visa on arrival. That means that, unlike other countries, where you're limited with "90 days within 180 days" rule, you can stay in Georgia legally for a year if you need to. I don't know any other country that offers that to tourists and it's definitely something to consider.
I think that the highlight of my travels was definitely to Sicily in July. I've never been to Southern Italy, and Sicily surely didn't disappoint. The island is both ideal as a tourist destination, but also as a place to work for a few months (every non-EU citizen is allowed to stay up to 90 days in 180 days window). I can definitely see myself setting up camp there either in Palermo or Catania and working for a few months while enjoying great pizza, meat, and the beaches every now and then.
Many years ago, I used to lead a true digital nomad lifestyle by constantly traveling, staying in random Airbnb's and not knowing where I will be next week. And while this lifestyle is great, I also like these random "mini-vacations." These mini-vacations are perfectly in tune with my "work hard, play hard" philosophy where I work super hard for several weeks, complete lots of important milestones and then take a quick flight somewhere for a week or so to unwind and relax before returning back home to continue grinding. Right now, I'm deep in the grind mode so I don't anticipate traveling anywhere until late October or so.
Projects and hustling
Speaking of grinding, I've been feverishly working on several projects. Some are projects that I've started months ago, but didn't have time to build; other projects that I've started recently, so I'm just waiting and seeing how they're going to work out.
First and foremost is the blog that you're reading now. As a result of some optimization and focus, the traffic on it has picked up quite a bit over the past year or so. 
This resulted in many new email subscribers and people who're interested in building a freer life on their own terms. (If you're not subscribed to my email newsletter, take a moment and do so now, you'll be glad you did.)
I've also been busily working on a couple of other projects. While I can't divulge the actual niches and domains of the websites, I can show the traffic growth of the sites so you can have an understanding of how they're doing.
Project B
Project C
Another project that I've been thinking about a lot is something I'm calling "Project C." And, unlike some of the other things I'm working on, it will be directly connected to my lifestyle and my work as a brand. In other words, I want to bring value to people based on my experiences and the things that I've learned living abroad and making a living online
At this point, I'm not exactly sure how I will package it and how it will work, but those details and more should be worked out in the forthcoming days.
Lessons learned and future plans
Most of my post-Silicon Valley entrepreneur life has been cycles of hard grinding and relaxing. For instance, last year, I spent six months building my drop shipping business before flying over to Ukraine and coasting the entire summer and part of the fall just watching revenue come in on autopilot.
This year, I relaxed a bit early on, but then started hustling in the spring. For the last month or two, I ramped up my focus on making money and have ramped up various projects that were sitting on the shelf and not doing anything.
As I write this, I feel that I'm as focused and fanatical about doing everything that I envisioned as I've ever been in my entire life. There's some street construction going on right outside my window, but I'm so strongly focused on solving a couple of problems that I barely even notice. (I honestly believe that the true key to success in anything is being absolutely fanatical about it.) I'm extremely driven right now, and my only fear is that I will burn out and this drive will dissipate. I hope that doesn't happen, at least before I reach my goals.
On a more personal note, my plan is to live in Kyiv until the apartment lease runs out in February 2020, and then decide if I want to stay in the current apartment, find another apartment or move to another city/country and start a new life there.
---
Looking for more inspiration? Check out: