Dominican Cupid review! Dominican Cupid is a well-known online dating website for meeting women from the Dominican Republic for dating, relationships, and even marriage.
Dominican Cupid is run by Cupid Media, which was founded back in 2005 and currently runs over 35 different dating sites, including Latin American Cupid, Brazil Cupid, Colombian Cupid, among others.
Thus, it's safe to say that the site is extremely safe, reputable and reliable and you should have no hesitation when it comes to signing up and using it to meet beautiful women.
Quick answer
While Dominican Cupid has a few shortcomings: you need to upgrade to a paid membership in order to communicate with free members and its user interface is a bit dated, we strongly believe that it's an absolute best site for meeting Dominican women for dating, serious relationships, and even marriage.
Overall, Dominican Cupid has the right balance of ease of use, low cost of membership and the sheer number of Dominican women on the site that you can connect with.
[su_button url="https://mavericktraveler.com/go/dominican-women-cr" target="blank" size="7″ center="yes"]Create your free account[/su_button]
Read on for an in-depth review.
My experience with Dominican cupid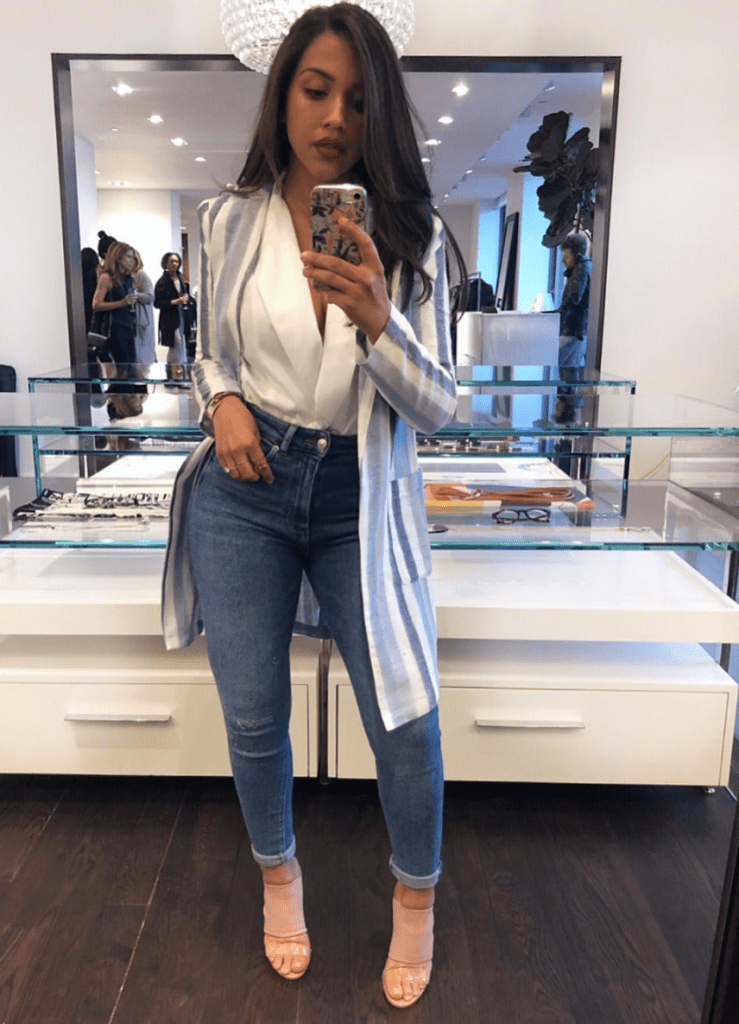 I had great success with Dominican Cupid and here's my strategy that netted me over 10 dates within the first five days in the country.
About ten days before arriving in Santo Domingo, DR, I signed up for Dominican Cupid and messaged about 20 women. 
I basically said, "Hola, que tal?" which translates as "Hey, what's up?" 
About 15 women responded, some earlier than others, and I began chatting with them.
I kept the conversations nice and light and made sure not to bore them with mundane topics about politics or the meaning of life.
Out of 15 women that initially responded, about 6 eventually stopped chatting with me for one reason or another. 
Maybe they met another guy on the site or maybe they weren't very interested to begin with.
That's OK because the other 9 women were very interested and seemed eager to meet me.
As soon as I knew when I'd be arriving in DR, I told the women of my date and asked them about their availability to meet up and hang out.
All the women were interested, but two of them were unsure. 
I didn't pay much attention to that and kept them as backup and would meet them after meeting with the initial batch of women.
The other problem was that several of these women weren't in Santo Domingo but were scattered all over the country.
While that isn't much of a problem—DR is a small island—it meant I needed to work on my logistics and either bring these women into the capital or go and travel to meet them.
After I arrived in DR, I checked into my hotel and messaged a couple of the women that were very, very interested in seeing me.
We went out, had a couple of drinks in a nice bar and then I brought each one of them back to my hotel room.
A few days later, I embarked on a tour of the Dominican Republic and ended meeting almost all of the other women who weren't in the capital (one woman stopped responding).
All in all, the trip was a great success.
And I credit that with the ability to meet women before going to the country on Dominican Cupid instead of wasting my valuable time after arriving.
So, if you're looking to meet great women without wasting lots of time, I wholeheartedly recommend Dominican Cupid as a sure way to meet Dominican women.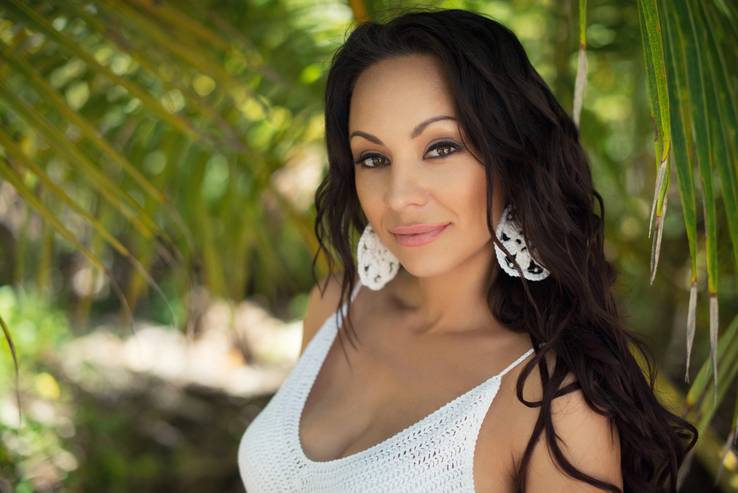 The In-Depth Review
Dominican Cupid was founded back in 2003 by Cupid Media (which also owns a bunch of other niche-based dating sites such as Brazil Cupid, Colombian Cupid, Latin American cupid and many others).
As of now, the site has well over 1M members. The web interface is also relatively easy to navigate although it does appear a bit dated as compared to more modern websites. When I logged into the system, there were 3,310 members online.
The following in-depth review is divided into the following areas:
Signup process
Members and messaging
Key features
Safety and security
Signup process
The signup process is very simple and straightforward.
When you first go to the website, you're prompted for the usual information like your first and last name, your sex, and your age. 
To ease the process, you can sign up using your Facebook and Google accounts. Of course, if you sign up using your Facebook account, the website won't post anything to your newsfeed without your consent.
After that, you can input more information about yourself in greater detail, things that you'd want your match to see. You can also specify what kind of things you're looking for in your mate.
One interesting thing about Dominican Cupid—that I don't believe other dating sites have—is the ability to include the so-called "Cupid Tags" which help to pair up users who also include similar tags. 
I believe this is a unique Dominican Cupid because this is something I didn't see with other dating services.
Paid members are also able to include a video that describes themselves which will help to attract more matches than a simple photo. Free members are limited to only 5 photos.
Of course, you do need to upgrade to a paid membership in order to chat and connect with women.
Members and messaging
The messaging system works great and allows you to easily connect with other members. 
This is another strength of Dominican Cupid.
Free members can only message other members who're already Gold or Premium subscribers—and not other free members. 
As you can already guess, having a free account would make it difficult to use the site to the fullest because most of the women memberships and you would need to upgrade your membership in order to message them.
As we've mentioned before, you really need a premium membership to take full advantage of everything the dating site offers.
Key features
The key features of Dominican Cupid are the following:
Members can make personal greeting messages to share on their profiles

 

There's a chat feature where you can contact other members or be contacted by them. This works as a nice ice-breaker when you don't know what to say
There's a unique "CupidTags" feature where members can select descriptors for themselves and be connected/matched up with other members
Overall, the messaging feature is great and easy to use which makes the entire process quick and trouble-free.
Safety & Security
The site is owned by Cupid Media, which is a well-known and respectable brand that's been running various niche dating sites since 2005. There are a complete privacy and safety policy located on their site. 
Thus, you should have absolutely no hesitation about using the site to meet women. Unlike many of the scammy sites out there, Dominican Cupid is one of the most reputable sites out there.
Screenshots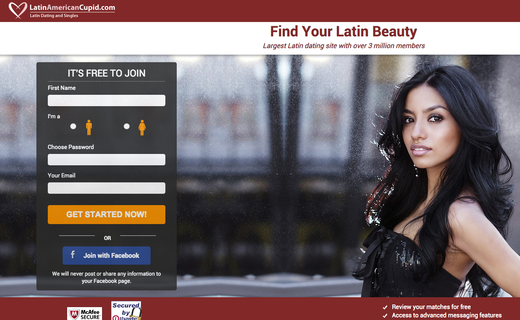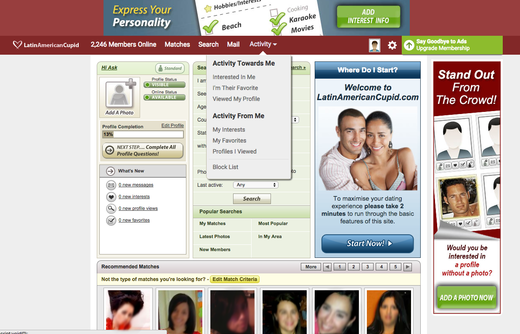 Pricing
While you can sign up for free, you need a premium membership to connect with women and ultimate date them.
[su_table]
| | |
| --- | --- |
| 1 month | $29.98/mo |
| 3 months | $19.99/month (33% savings) |
| 12 months | $9.24/month (69% savings) |
[/su_table]
Our recommendation is to go for the 12-month membership since that allows you to save a ton of money over the shorter plans. 
Not only will you have a much better chance to meet the woman of your dreams, but you'll be able to go on many more dates while we're looking for that special one.
That's a win/win.
Pros and Cons
While Dominican Cupid comes with lots of pros, there are also certain cons that you should be aware of before signing up. Thus, we recommend that you weigh the pros against the cons before making your decision.
The pros of Dominican Cupid is the existence of lots of different members, a good privacy system and a website that's very easy to use and doesn't require a lot of onboarding time.
The main con of Dominican Cupid is the fact that there are no ways of communicating amongst other members such as via forums or another chat system.
The other negative is that it's a paid service (but you already knew that). While I firmly believe that the best services are those that are worth paying for, I also understand that many of you are looking for a free dating service.
My advice is to take the plunge and embrace paying for service. That's the only way you will get quality outcome such as meeting a gorgeous Dominican girl.
Other similar dating sites
Dominican Cupid isn't the only game in town. Here are some of the other dating sites where you can meet Dominican and other Latin women.
Final thoughts
After analyzing the different Dominican Republic dating sites, we believe that Dominican Republic is the best way to meet Dominican women online.
[su_button url="https://mavericktraveler.com/go/dominican-women-cr" target="blank" size="7″ center="yes"]Create your free account now[/su_button]