Smooci is one of the first online services that allows you to book escorts for companionship online, something similar to how Uber allows you request a taxi.
In this Smooci review, I want to dive deep and give you an overall breakdown of what the service is, how it works, and how to use it, its features and benefits and also let you know whether it's right for you or not.
While the service hasn't been around that long, it has already been positively received in the areas where it's working now as many people have praised it for the ease of use, efficiency and just an overall great experience.
Smooci Review – What Is Smooci?
Smooci is an online service where you can request an escort to come over to your place, whether it's your apartment or a hotel for a predetermined amount of time.
While completing my Smooci review of the website, I was able to see lots of profiles of women who were available to be booked anywhere from an hour up to several hours or more.
The site functions like your regular dating site$ where you see various profiles of women complete with their names, pictures, age, height, average ratings, and their cost per hour.
Smooci Review – Is Smooci Safe and Discreet?
The best part about Smooci is that it's a lot more safe and discreet than coming over and picking up a girl at a bar or attempting to use social media to meet women.
On Smooci, both parties know exactly what's going on, so there is less confusion about the sensitive nature of the transaction.
In my opinion, that's the best selling point of Smooci.
In what cities/countries Is Smooci Available?
As of this writing, Smooci is available in 19 cities in 11 countries:
Bangkok
Singapore
Manila
Hong Kong
Berlin
London | Leeds | Liverpool
Amsterdam | Rotterdam | The Hague
Kuala Lumpur
Macau
Tokyo
Barcelona | Madrid | Malaga | Marbella | Ibiza
How Do You Book an Escort On Smooci?
Booking an escort on Smooci is easy and is done via the following steps:
Visit the website
Click on "request a date" at the top of the websites page
Select whether you want a female or a ladyboy
Select the date when you'll be needing the date
Choose the time and how long you'd be needing the date
At this point, you will get a list of all the available women, from which you can choose your date.
Once you choose your desired date, you will have to confirm your reservation via the phone and you're all set to go.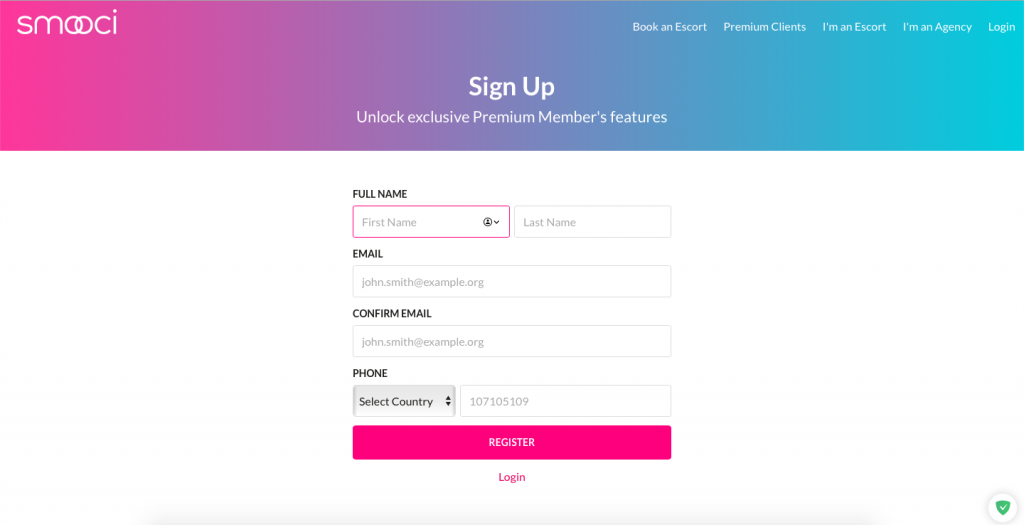 Standard vs. Premium Membership
Smooci comes with two types of memberships: standard and premium.
While you can use the site with just the standard membership, the premium tier comes with various features that are, in my opinion, are well worth it.
The premium access comes with the following crucial benefits:
Access user reviews
Get location tracking
Access photo verification
Book 24-hours in advance
Book for as little as an hour
Chat with an escort at any time
In the following sections, we'll review each of the benefits in greater detail.
Access User Reviews
Reviews are an important feature of making decisions when it comes to just about anything. They're especially helpful when you aren't familiar with the product or service. (After all, you're currently reading this Smooci review to better understand everything about this service.) The standard membership doesn't include reviews, so you basically don't know whether others have had positive experiences with this woman.
The premium membership, however, comes with reviews. That way you know exactly what you're dealing with and can make up your decision very quickly to only pick the very best talent.
[su_button url="https://mavericktraveler.com/go/smooci" target="blank" size="7″ center="yes"]Check out Smooci here[/su_button]
Get Location Tracking
Premium version also comes with geo location tracking. This allows you to monitor—in real time—your date's arrival from their place to your place. It's similar to how you can monitor an Uber car arriving to your destination to pick you up.
This is quite handy for knowing how far your date is from your destination and how long it'll take them to arrive to your place.
The standard membership doesn't include this important feature, which is another reason to upgrade to a premium membership.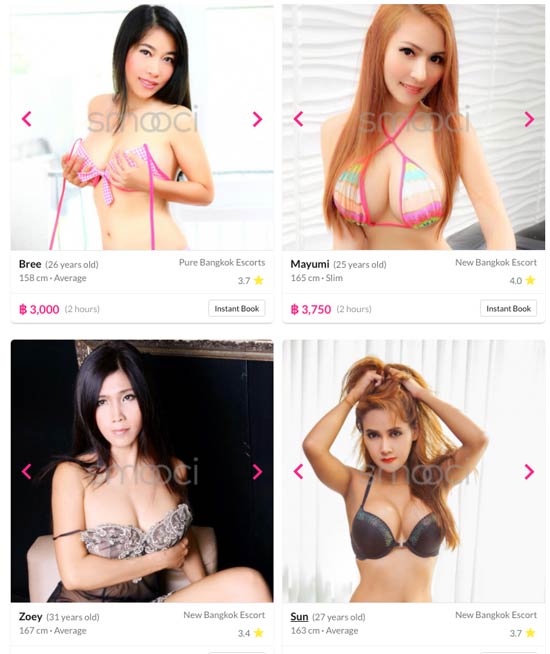 Access Photo Verification
One of the main risks of meeting women online, whether it's through a regular dating site$ or through an escort-booking app is not really knowing whether the picture a woman posted in her profile matches her actual picture. Nobody wants to be surprised when that gorgeous girl you ordered isn't really that gorgeous at all.
Fortunately, the premium access comes with photo versification. That way, you can be absolutely sure that the woman you ordered via the app is the one that will knock on your door later in the day.
Book 24-Hours in Advance
Booking flexibility is another area where the premium tier edges over the standard tier. If you have a standard membership, you can only book 4 hour in advance, but once you move to the premium tier, you can book up to 24 hours in advance.
This is especially handy when you already know you're going to be flying somewhere and want things to be arranged beforehand without any surprises.
The worst thing that might happen is to fly somewhere for a short amount of time and then not being able to book your date at a short notice because others have already booked her before you.
Book for as Little as an Hour
Flexibility is the name of the game with a premium tier. Not only can you book 24 hours in advance, but you can only book for as little as one hour. That is something you can't really do with a standard membership, where you're required to book for longer minimum time.
Chat with any escort at any time
Sometimes it's very handy to be able to contact a particular escort to discuss something before booking her service. After all, the last thing you'd want to is book an escort and then be disappointed when she refuses to fulfill the services that you request. That can lead to wasted time and energy, sometimes you'd want to avoid at all costs.
Fortunately, with the premium membership, you can chat with any escort at any time to discuss any time whatsoever. Plus, you can also be notified when an escort comes online so that you can chat with her if she wasn't initially available.
In my opinion, this is a super handy feature that's only available with a premium membership.
Premium Membership Pricing
In my view, the premium membership is well worth it the benefits outlined above. Moreover, the low pricing gives you a lot of benefits that would be just silly to pass over.
Here are the rates for the premium Smooci membership. The longer your membership, the more you save:
3 days: $9.99
7 days: $14.99
30 days: $24.99
1-year: $99.99
[su_button url="https://mavericktraveler.com/go/smooci" target="blank" size="7″ center="yes"]Check out Smooci here[/su_button]
Smooci Review – Final thoughts
I think we can all agree that the escort industry can definitely be improved to be more efficient and safer. Smooci achieves this. This is something I wanted to highlight in this comprehensive Smooci review.
First of all, Smooci makes the entire process more efficient and safer for the person who's looking to hire an escort. Not only is the entire process very efficient and easy, the app does its share of verification and makes sure that everything works as expected.
It also helps the escorts participating because it gives them freedom and flexibility to work when they can and rest when they're busy with something else. It also removes the middlemen such as various pimps and strives to become a more transparent way of doing business.
It's in my view, that Smooci is bringing a much more delighted and safer experiences to the entire process of ordering an escort something that both benefits the person looking for an escort and the person providing the actual service.
Hopefully this Smooci review has been instrumental in helping you understand the service, learn its unique features and benefits and ascertain whether this is something you want to use in various countries around the world.
[su_button url="https://mavericktraveler.com/go/smooci" target="blank" size="7″ center="yes"]Check out Smooci here[/su_button]