I've been to over 70 countries in the world, but out of all of those countries, there's one country that truly stands above the rest: Brazil. It's one of my favorite countries in the world—if not the most favorite.
Why? The amazing and friendly women, the warm weather and the savory food. But you know all that. I've been babbling about these things for a while now. But that doesn't tell the whole story. Each of these factors that Brazil has, other countries have as well; there are other countries with friendly women, warm weather, and delicious food.
What makes Brazil so unique is that there's simply no other country on the planet (at least that I'm aware of) that has these amazing qualities in such a perfectly balanced combination. In other words, what makes Brazil awesome is its culture, a culture unlike anywhere else in the world.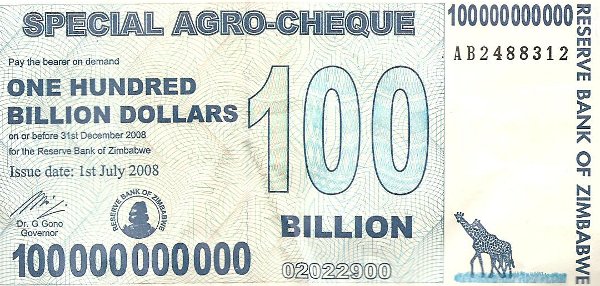 In many ways, a culture is like a currency. The strength of a nation's currency is contigent on its ability to be used for both purchasing and selling various goods and services. Long ago, banks issued notes that were backed by gold. At any time, I could go and exchange these colorful pieces of paper for real gold.
No longer. Nowadays, these pieces of paper are not backed by anything—except the mere belief that they'll be still worth something in the future. They're backed by faith. If I have faith that the paper I'm holding in my hands will be worth something in the future, then I will continue to accept it for my products and services today.
Similarly, the strength of the culture depends on its ability to truly represent and unite the people. If I have faith that the culture can be accepted as a medium of communication by everyone else, then I will embrace the culture and even export it to others.
If I don't have faith in the culture, then I begin looking elsewhere, beyond my nation's borders to other countries and cultures. I become seduced by someone else's culture and want to make it my own.
The strength of faith
I spent more than a year living in Lithuania. Lithuania is rapidly becoming very Westernized.  The way people are dressing is changing. Many Lithuanians emigrated to the UK. I hear more and more American slang embedded in Lithuanian. Some of them even prefer to speak English instead of their own language. I can actually see the culture changing from when I first came there in 2011.
If you'd visit them now, you'd have a hard time realizing that they were once part of Soviet Union. It doesn't even feel "Eastern Europe" anymore.
On the other hand, you have amazing countries that are truly authentic in every way. Latin America (ex- Chile) is, for the most part, very authentic. Colombia, Mexico, Brazil and Argentina don't have much of Westernization in them. Their cultures are very traditional with strong masculinity and feminity.
Why do countries like Lithuania are becoming so Westernized, while countries like Brazil or Mexico remain so authentic?
The size of the country matters. The smaller country, the harder is for it to protect itself against an onslaught of a stronger, more dominant culture. Baltic countries (Estonia, Latvia, Lithuania) are very small and, thus, have been seamlessly integrated into European Union and its Western values.
Another reason is the level of development. The more developed the country and the more educated are its people, the more readily it abandons its own culture and accepts a Western way of life. This explains why one of the most developed countries in Africa—South Africa—is also one of the most Westernized.
The loss of faith
Sometimes change happens much, much quicker. Revolution and mass protests is one way. I was in Istanbul, Turkey in the summer of 2013 when the city experienced a wave of uncontrollable anti-government protests. The young girl with whom I was staying was deeply sympathetic to the cause and was even bringing various food and water to the protestors.
I asked her to explain why she was supporting the protests. She told me that Turkish society had become wealthier and, as a result, they wanted more freedoms from the government. She also mentioned that she liked America and wanted Turkey to have the same freedoms as America.
I listened patiently, but I couldn't follow. Why try to duplicate American culture in a country that has completely different traditions and values than America? Why not just move to America and live in a Turkish neighborhood?
Turkey isn't America. It has completely different values than America. Turkey isn't even in Europe. (Regardless how you feel geographically, Istanbul doesn't feel European at all.) Turkey has a strong Muslim culture with deep traditions that go back many centuries. Even though it's secular, it's still a pretty conservative country.
Turkey's culture is too strong to be Westernized because several hundred unhappy students want more "freedoms." Turkey will be able keep its culture.
When a country has a weak culture, it doesn't simply disappear. People still need to communicate with each other one way or another. So, countries with weak and dying cultures begin importing cultures from other countries. When you begin to lose faith in the culture, you import cultures from somewhere else.
This loss of faith happened during the Ukrainian revolution last year. It proved that Ukraine wasn't strong enough to chart its own independent path more than 24 years after collapse of Soviet Union, and instead decided to fully lean towards European Union. The people abandoned their own culture of independence and instead chose to replace their values with those from the West. Foreign culture isn't free and doesn't come cheap; Ukraine paid (and will continue to pay) dearly for it.
Russia is different. While it's not as conservative as Turkey, it has a very strong ideology and sets of values. Unlike Ukrainians, Russians view themselves as a powerful nation, an empire. Predictably, they look at Europe and the West with suspicion and even derision. They want nothing to do with Europe. This way Russia is able to preserve its culture, even in the face of heavy Western pressure.
But times are gradually changing. Thanks to being so readily accessible and so easily consumable, Western values are being absorbed by the most unexpecting countries. Although countries like Brazil don't become Denmarks overnight, its people readily embrace Western values over their own. Afluent Brazilians use Western technologies and watch American movies. They speak English with American slang. They imitate American actors and celebrities. They even want to be treated like Americans.
I love Brazil, and I don't want it to change. I don't want the country to lose everything that makes it great. I want Brazil to remain Brazilian. I don't want Brazil to turn into America.
I don't want to live in a unipolar world where everyone thinks and acts like a pseudo-celebrity from some "reality" TV show.
Interested in building your own passive, location-independent business? Want to avoid needless trial and error? Want to start off on the right foot under proper guidance?

Check out the Maverick Mentorship program. It has helped 100s of guys just like yourself to build their own business. Click here to learn more