Travel has always been in my blood. Perhaps it was something about learning about the exotic far away worlds via first-hand experience instead of reading about them from some books. Maybe it was the perennial desire to explore coupled with imagination and curiosity. Most likely a combination of the two. In any case, here's an overview how it all happened and what's next.
2005
I spent most of the 2000s living and working in Northern California. While living there, I always wanted to explore the vast expanse of the land to south: Latin America. Naturally, my first extended backpacking trip was to Central America back in 2005. I invited a good friend to come and we boarded a flight to El Salvador.
Since we were both working, we only had four weeks to explore this part of this world. It proved to be enough. We were able to backpack all through the region, in the process visiting all the countries except Belize and Costa Rica. (Belize was never on the radar and I considered Costa Rica to be too Westernized.)
The country that I looked forward to the most was Panama. As a relatively developed country, the country sure didn't disappoint. It had everything: great food, developed infrastructure, and a vibrant nightlife.
On the other side of the spectrum, I've also spent the night in one of the most dangerous cities I've ever been to up to that point: Tegucigalpa, Honduras. There was hardly anything to do in the city and we were strongly advised by the locals to stay inside after 10 pm. In addition, we also spent a night in one of the worst hostels I've ever stayed in. There were cockroaches everywhere and the mattresses were paper-thin. No wonder the night at the hostel only cost $1.50. Funny, how I still remember that hostel so many years later.
2006
After the Central American adventures, I returned back to the US. I took sporadic trips to Mexico, which was (and still is) one of my favorite countries in the world. I mostly drove down from San Francisco to San Diego, met a friend, and walked across the border to Tijuana. I enjoyed Tijuana, Ensenada, and Rosarito. Although I wanted to explore the entire Baja California peninsula, that never happened for one reason or another.
2007–2008
In 2007, I quit my lucrative job and began eyeing longer travels. There was a city that I wanted to visit for a long time: Mexico City. Being a city guy all my life, Mexico's capital with its 15+ million population always enticed me with a sly grin.
I was living with a roommate at that time, so I sub-letted my room and flew to Mexico City. I spent about a week in the capital and then took a bus south, exploring states Oaxaca and Chiapas followed by the city of Merida before ending the trip in Cancun. In Cancun, I flew back to Mexico City and caught a flight back to San Francisco.
The Mexican trip was a turning point in my life. It made me realize that this is the kind of lifestyle that I wanted to pursue. After my roommate moved out, I officially ended the apartment lease and flew to Mexico.
After living in Mexico City for most of the year, I flew to Bogota, the capital of Colombia on a one-way ticket. At that time, Colombia wasn't a country that many people visited, which made the prospect of living there both interesting and exciting at the same time. After spending some time in Bogota, I moved to the central city of Medellin which I made my base for few months. During that time I took side trips to Cali in the west and the Caribbean Coast in the north. I also had a chance to briefly visit Venezuela. Back then it wasn't a socialist hell that it's now. It was a relatively pleasant country to spend time in, although I still preferred Colombia.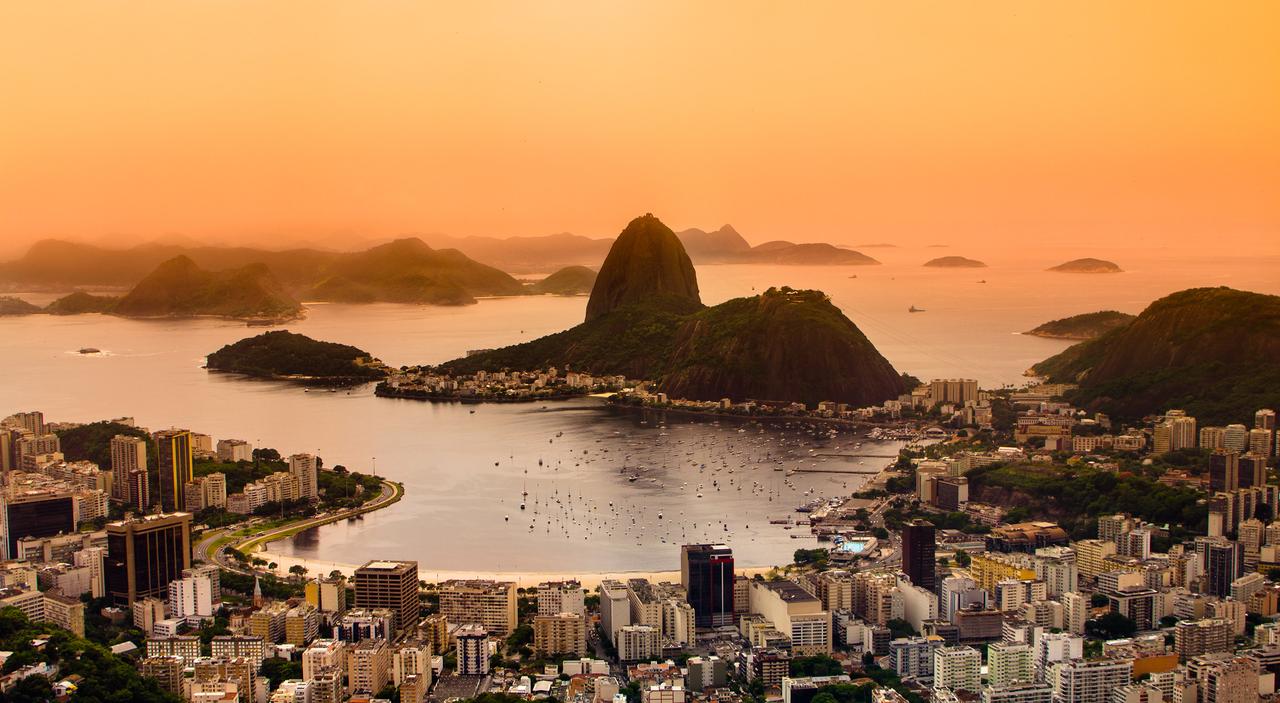 2009
While living in Colombia, I met an Italian road junkie who spent about a year traveling all over Brazil. His stories about Rio de Janeiro and other cities piqued my curiosity, and I made it a mission to visit the country soon. After wrapping up my time in Colombia, I flew back to NYC to recharge and see family.
After a month in NYC, I was itching to get back on the road. At that point, I had very few belongings and there wasn't much keeping me in America. So, I bought a one-way ticket to Rio de Janeiro.
I spent about a week in a Rio de Janeiro hostel before finding an apartment in Copacabana. I spent about three months living there before meeting a cool Mexican expat in Ipanema located half a block from the world famous beach. We hit it off right away, and I one of the rooms in the flat.
What followed would be one of the best times of my life. I spent my days relaxing on the beach, training Brazilian Jiu Jitsu (where I received my blue belt from the world-famous instructor Ricard De La Riva), and enjoying the vibrant Rio parties at night.
In Brazil, I began working on a couple of business ideas. After lots of trial and error, I learned many lessons that eventually helped me understand how to build a profitable location-independent business.
2011
My initial plan was to spend only three months in Brazil, but I ended up leaving this beautiful country after a bit more than two years. I would've stayed longer, but I always knew that my stay in the country would be temporary. First, there were plenty of cultural differences, plus the slow life in Rio annoyed my European upbringing. (I could've probably lived in Belo Horizonte, though). I flew back to NYC and thought about my next plan of attack.
One of the benefits of spending lots of time in Brazil was making lots and lots of acquaintances who came to visit Brazil from all over the world, mostly from Europe. One of my friends, a French-speaking guy from the Caribbean, who was living in London, emailed me to tell me I was welcomed to stay in his London apartment.
Having never much explored Europe, I figured this was the perfect opportunity to spend some time on the continent with locals. What followed was a whirlwind trip through the continent where I covered almost every country in about six weeks.
England. Spain. Netherlands. Belgium. Germany. Austria. Denmark. Sweden. Estonia. Latvia. Lithuania. The Czech Republic. Slovakia. Portugal. Romania. Bulgaria. Poland. Ukraine. Italy. Croatia. Montenegro. And a bunch of other countries that I might've missed.
In 2011, I returned to Ukraine, my birth country, a country that I haven't visited since I left it in 1990. It was both amazing and surreal at the same time to be in a country where everyone spoke my native language. At that point, my Russian was terrible and embarrassing. One night in my hometown of Odessa, I had trouble reading off the menu on the first try. My friend even joked that perhaps we should ask for an English menu. I guess there's a difference between speaking few casual friends to your parents and visiting the country and interacting in the language in completely new ways.
A month later, I flew out of Ukraine and met up with a close friend in Venice, Italy. We traveled a bit through Italy and then both flew to Croatia. In Croatia, we explored the beautiful coastal region, enjoying cool beaches and eating great food. After that, we flew back to Rome. In Rome, my friend returned to the US and I returned to Ukraine. I spent a couple of months in Ukraine and returned to NYC.
2012
If 2011 was the year of backpacking and rapid travel, 2012 proved to be the year where I would spend more time living in various countries. I started off the year by flying to Spain, where I had a close friend living in Barcelona. I spent a couple of months in Barcelona before heading up to Denmark to work on a project with a guy whom I met in Brazil.
After spending a couple of months in Denmark, I flew to Bucharest, Romania where I lived for a couple of months. I really liked Romania. I wrapped up my time in Romania and returned to Barcelona.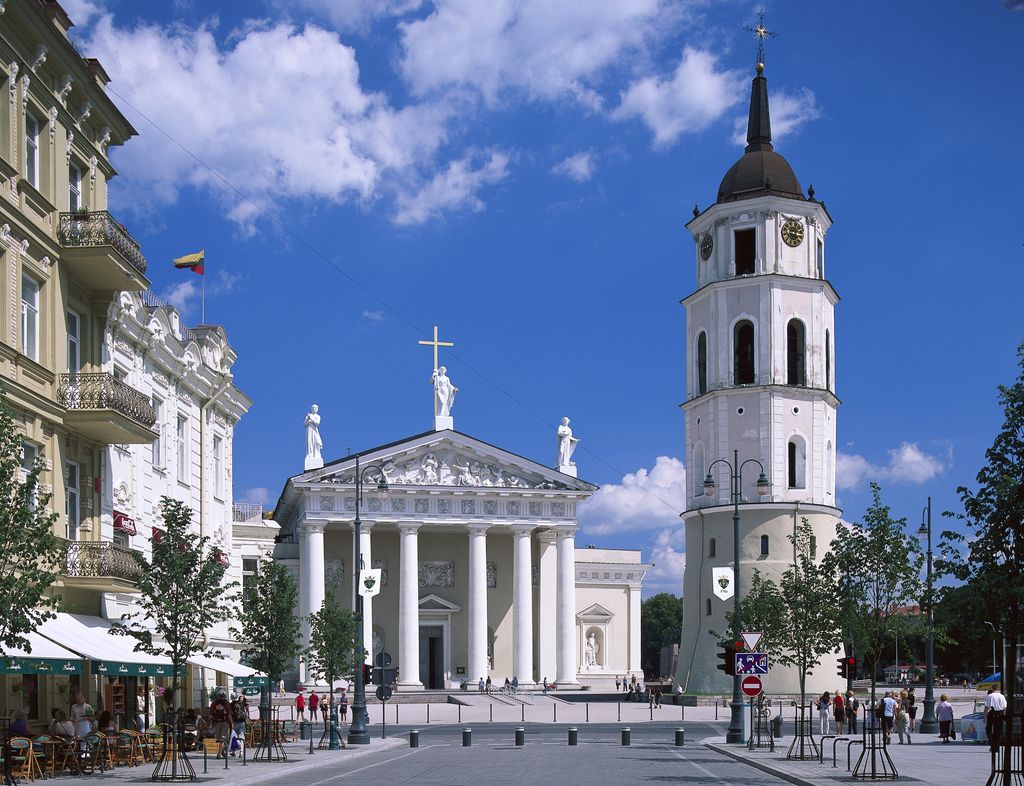 2013
I left Denmark in the summer and moved to Lithuania. Lithuania was one of the first countries in Europe where I setup a real base. I rented an apartment, found a cool coffee shop from where to get stuff done and began having a normal life. I also resumed my Brazilian Jiu Jitsu training.
I enjoyed my life in Lithuania. Although it's geographically located in Eastern Europe, the country felt truly European unlike its eastern neighbors of Russia and Ukraine. The capital, Vilnius, felt truly modern with a comfortable standard of living.
When the summer rolled around, I traveled a bit to Bulgaria, Turkey, and Ukraine.
When I returned to Ukraine in late June, we had a "Maverick Retreat" where I met up with some dedicated readers of the site and we talked about permanent travel, life, and many other interesting things.
2014
I continued to live in Lithuania, but I also explored other countries as well. During this time I visited Russia, Bulgaria, Romania, and Serbia.
In Russia, I visited St. Petersburg, a city that I wanted to visit for a long time. St. Petersburg was awesome. It felt "grand" in every way. The streets, the boulevards, everything about the city feels big. The parks seemed bigger than many middle-sized European cities. And, because it's so far up north, it's a great way to escape the scorching heat in the rest of Europe.
In late September, when the weather suddenly went from warm to cold (the summers are short there), I flew to Belgrade, Serbia. I liked everything about the country. The people, the food, the ambiance. Everything about the city really clicked. Belgrade is one of those cities where I can see myself living for many months.
2015
After living in Lithuania for several years, it was time for a change. In the summer, I flew to Barcelona and stayed with a close friend in the quaint and historic Villa de Gracia neighborhood. As the summer was coming to end, I caught a one-way flight to Moldova, a country where I've never been and was itching to explore.
Unfortunately, I didn't think much of Moldova. It's was extremely poor and run down. The capital, Kishinev, had like one or two main streets with the rest of the city looking like it just endured some kind of war (there was no war). As the richest part of the country, I couldn't even imagine what the rest of the country might've looked like. I left Moldova and took a train to Ukraine's capital, Kiev.
It was my third or fourth visit to Kiev in as little as five years, but something about this time felt different. First, I was tired of traveling. I was burned out. I had come to the edge of Europe and, apart from Russia, The Caucasus region, and Central Asia, there wasn't much more to discover. I didn't want to return back to Western Europe and I didn't want to head further east. Besides, it felt good to stay in Ukraine. It was affordable and I had no problem communicating.
At the end of the summer, we had another "Maverick Retreat." It was a great way to meet-up like with other like-minded men in one of Kiev's outdoor restaurants. It was a great way to connect with like-minded individuals.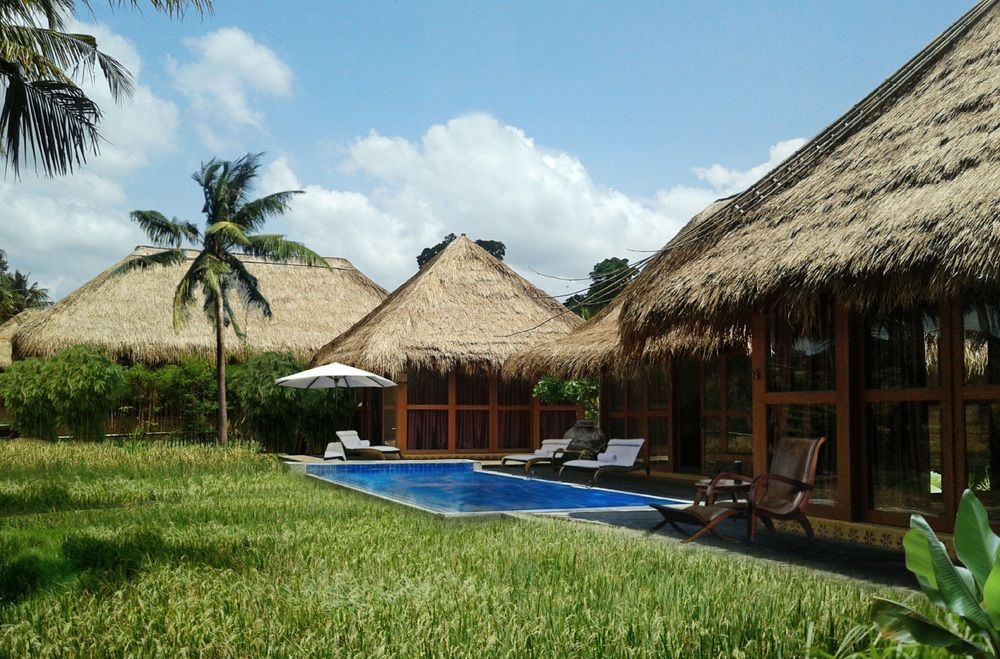 2016
I continued living in Ukraine, but then decided to do something new and exciting. It probably had to do with a very depressing winter. I bought a one-way ticket to Bali, Indonesia. This wasn't my first trip to Asia; I visited Thailand for about two weeks back in 2004. But I've never been to Bali. In fact, up until few weeks before the trip, I didn't even know where Bali was.
I really liked Bali. It was one of the friendliest and exotic countries I've ever visited. I spent two months living in Bali. After Bali, it was time to visit another place I really wanted to explore: Chiang Mai.
While in Bali, I officially unveiled the Maverick Mentorship, a program where you get access to me and my network in a series of custom-tailored 1–1 tutoring sessions. It was the result of mentoring men for over five years while traveling all over the world.
I did spend some time in Chiang Mai back in 2004, but I barely remembered anything. I can't even remember in which part of the city I stayed. Back then I was just a random traveler; this time I would be coming to actually live. I landed, quickly found a great apartment and settled into a predictable routine.
Per visa rules, foreigners are only allowed to stay in Thailand for three months (two months + one-month extension), I ended up spending two months in Chiang Mai, two weeks in southern islands (Koh Lipe) and wrapped up my trip with the last weeks in Bangkok. I then flew to Mumbai, India.
I had a brief stay in India, where I walked around Mumbai and had delicious Indian food. After that, I returned to NYC. In late 2016, I returned to Ukraine where I've been mostly living until this day.
Maverick Retreats
Throughout my travels, I've organized meetups for members of this site. We had one in Barcelona, Vilnius, Kiev and Chiang Mai. Each one was progressively bigger. The last one in Chiang Mai was a bit bigger than the previous ones.
These retreats were a great way to connect and compare notes with some of the other permanent travels on various topics such as business, travel and the general ins and outs of this lifestyle. I look forward to doing more of this as time goes on in different parts of the world.
Bootstrapping on the road
Traveling this long combined with the experience from working in Silicon Valley furnished me with a unique experience when it comes to building online businesses. Throughout my travels, I've met lots of self-made guys who built all kinds of businesses. In fact, this has been one of the most rewarding parts of being a permanent traveler. What was most surprising, however, was the fact that many of these guys make a ton of money with very simple businesses. This reinforced my belief that you don't need a complicated idea to become successful.
Ever since starting my first business back in Brazil in 2009, I've experimented with lots of different methods and techniques. After lots of failures, I finally began experiencing a series of epiphanies or "ah-ha" moments. This lead me to several proven methods that can be applied to any business, whether it's online or offline. I'm always happy to watch others succeed, so I've been sharing what I've learned as part of the mentorship program.
For those who want something more structured that they can do at their own pace, I also packed all my knowledge into the Maverick Bootcamp video course, where you can learn how to build an online business from scratch by following a step-by-step educational video course that tells you everything you need to know.
Random backpacking to permanent living
As you might've noticed, my travels over the years changed drastically. I started out backpacking through Central America with nothing but a 30L backpack, staying in random hostels. But now you'll find me living in, you know, an actual city in an apartment with hot water, a quality bed and a set of clean towels. The backpack was replaced by small suitcase.
One of the biggest problems with living outside your home country is that you need some sort kind of a residency permit. Obviously, this isn't something that bothered me while I was spending a month here or a month there, but it becomes a problem if you want to spend a decent amount of chunk in the country. Countries vary by their visa requirements. The standard is the "90 days in/90 days out" rule where you're only allowed to spend 90 days in the country and then must leave for 90 days, so border-hopping for a day isn't really an option.
If you don't leave after your tourist visa expires, you're considered an overstayer. Countries vary on how on ways they deal with overstayers. Some countries are super strict, while others are plenty lax; they don't really care or just fine you when you leave. That's fine for longer stays (if you lay low, your chances of deportation are minuscule), but it becomes a problem if you want to travel outside the country (to go home or visit a friend) and then immediately return. They might let you pay the fine few times, but they'll probably get annoyed when they see you doing it constantly. That can be a problem if you're renting an apartment and aren't allowed back into the country.
It can also be an annoying problem when you've established a nice level of connections in the city but then suddenly leave the country for three months. It's super tough when it comes to romantic relationships.
Recently, I applied for and received permanent residency here in Ukraine. In America it's called a "Green Card" and it pretty much gives you all the rights of being a citizen except for the ability to vote (you need citizenship for that). As an American citizen, I don't really need a Ukrainian passport so a residency suits me perfectly fine.
Having a residency allows me to stay here indefinitely, plus leaving and returning as often as I like. This makes the country ideal as a base for traveling to other regions. I can also open bank accounts and do a bunch of other stuff that regular tourists aren't allowed to do.
Countries as products
When you travel this long and live in many countries, you understand a greater puzzle that it's all but impossible to see when you're physically living in your home country. Basically, when you're living in a particular country, your frame of reference is that country. If you're living in America, it's hard to objectively compare America to some other country. You're so heavily invested in that country especially with your identity that any comparison is merely philosophical; you can't get yourself to see your own country as a country like any other on the planet. You always see it as something special and sacrosanct.
Once you separate a nation from your ego, you begin to view the world's countries not as some sacrosanct entities but as products that you buy (live) depending on your personal requirements. Each product comes with certain features and benefits (nice weather, low taxes, more/less personal freedom, low cost of living, weather, easier links with the rest of the world, culture, etc). Instead of being loyal to a particular country based on some ideological reasons like nationalism, you pick a place objectively that offers you the best benefits.
For me, such place is Ukraine. Kiev is an all around great city. It has beautiful architecture, lots of great restaurants, cool parks, relatively low cost of living, a good international airport for quick getaways. The city isn't too big or too small. It's also not too big to feel overwhelming (e.g., Mexico City) and not too small to feel like a village (e.g., Vilnius). However, there are times when I miss the hustle and bustle of a bigger city like São Paulo, Bangkok or Mexico City.
The cost of living also makes a huge difference. A similar lifestyle would be at least 5x in New York City. Of course, there are benefits to living in NYC, of course, but right now these benefits don't really apply to me and aren't something I can fully leverage. One of the big benefits of living abroad is that you can earn hard currency (dollars, euros) and spend them in a low cost country. This gives you a huge advantage over someone whose salary is adjusted to their place of residence.
In fact, this brings me to an even bigger point. I've always thought that traveling would be some temporary phase in my life. I figured I'd explore the world, live in a bunch of countries, and then "rejoin the civilization" in America. That meant signing up a long-term lease for an apartment, buying a car, and possibly getting a normal job. The so-called traditional path.
But, as they say, God had other plans. Right now, I'm looking into setting up a base and living in one place for a while. It doesn't need to be a base for the entire year. Even for a good chunk of the year is fine. Perhaps it will be Ukraine (or surrounding countries) in the summer, coupled with Bali or Brazil in the winter. Or, perhaps, it'll be something else. That's the beauty of having a lifestyle where you get to pick and choose all the components that make you happy.

Want more? Join The Maverick Insider's Club. Members get access to the premium "Boots on the ground" 2-3X weekly podcast, member-only newsletter, amazing content, AMA's, and other awesome perks. It's the best community of its kind on the Internet. Click here to learn more and join.