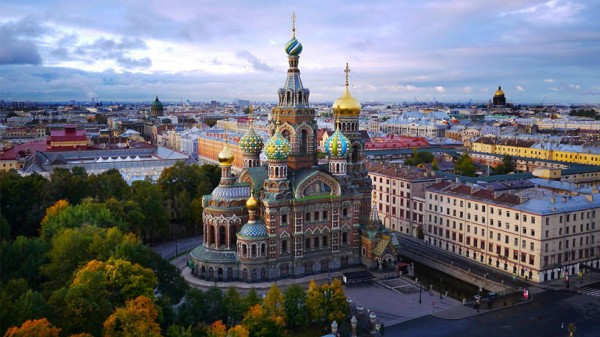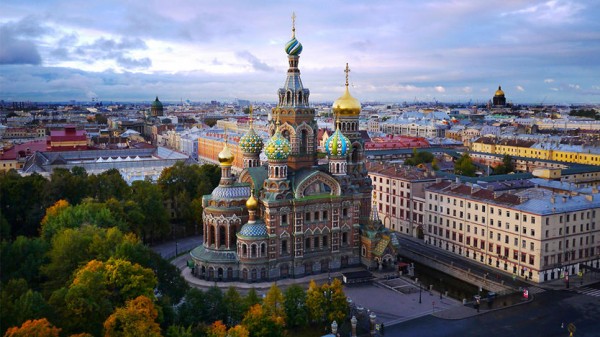 When I lived in Russia late last year, I spent the majority of my time in St. Petersburg, but I also went to Moscow and spent some time there. While the two cities are only about 450 miles apart, they're really worlds apart when it comes to their physical appearance, culture, living conditions and general mentality.
The Imperious City
Rather than mindlessly beat around the bush, I will go right ahead and say it: St. Petersburg is grandiose. GRANDIOSE. That's really the best word that sums up this city. And even that word barely does the city justice.
When I arrived via the metro from the airport and emerged on the city's main thoroughfare, Nevsky Prospect, I was taken aback as though I had just bit hit by a semi-trailer truck at full speed. And I'm saying this as a guy who's been to 60+ countries and hundreds of cities. I thought that at this stage of my life few cities can really shock and surprise me. Well, evidently I was wrong: St. Petersburg did.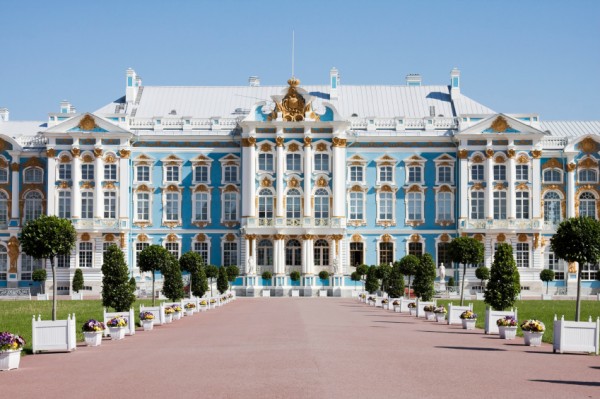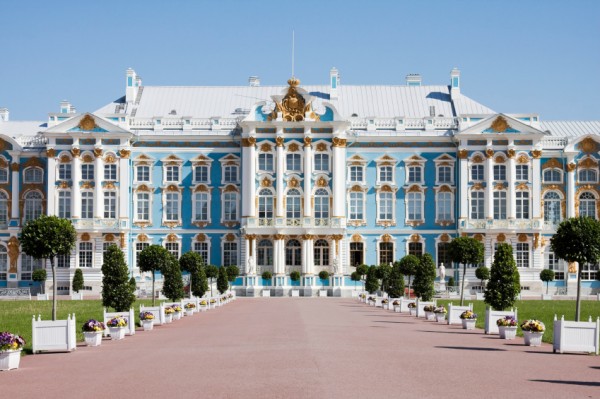 Another adjective that aptly describes St. Petersburg is imperious. Everything about it is imperious as though no wealth or labor was spared when building it centuries ago (probably nothing was spared). It's graced with enormous parks, picturesque squares, wide streets, gorgeous architecture, and world-class museums and art exhibits. Part of what makes St. Petersburg easy to navigate is the city's geographical layout and configuration. It's not spread out over a mammoth piece of land like Los Angeles, but is a relatively compact, allowing you to see most of the city by foot in a span of just several days.
But there're more to any city than gargantuan parks, never-ending squares, or monuments to dead people: living people. As a city that's perched on the extreme west of Russia, St. Petersburg, is also considered its most progressive. Russians are usually represented by negative stereotypes abroad: brute, disrespecting, rude, uncivilized, but all those stereotypes would be shattered to many pieces to whoever spends any time in St. Petersburg. The locals I met in St. Petersburg were some of the most cultured, interesting and friendly people I've met anywhere.
A Big City
Friendliness is certainly not the first word that comes to mind when trying to describe Russia's biggest and most famous city: Moscow. Although everyone has heard of Moscow and knows what the city is about, fishing for the perfect adjective to describe it is surprisingly hard. Glorious isn't applicable here. Imperious is out of place. Nothing else really comes to mind. After thinking for a some time, the best set of words I came up was the generic "a big city." (I remembered this term from a memorable Buenos Aires, Argentina to São Paulo, Brazil flight eight years ago because that's how a Brazilian guy next to me described his hometown of São Paulo.)
And massive city it is. With a population of 11.5 million, it has more than double of St. Petersburg's 5 million. It has a world class metro (the stations are probably the most gorgeous in the world) that can pretty much get you anywhere you need to go. There are the world famous landmarks such as the Red Square, The Kremlin and St. Basil's Cathedral. There are also world class ethnic restaurants (mostly from Soviet republics) and fantastic bars and clubs.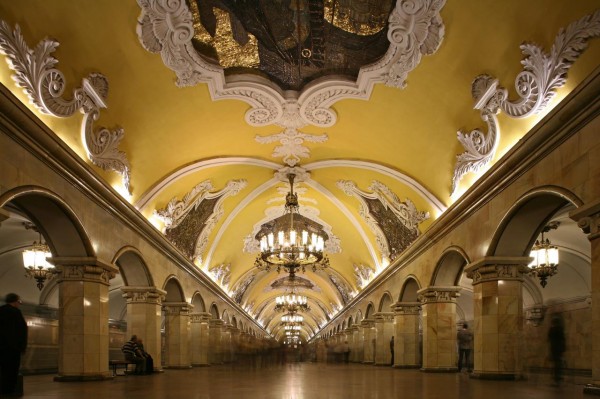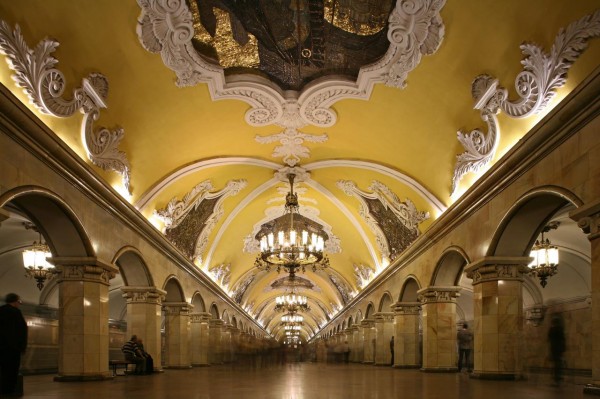 But even with all the pride and glory of having the city as my capital, first as the capital of Soviet Union where I was born, and, now, as my "spiritual" capital, Moscow is not a city for everyone. Unlike St. Petersburg, it's definitely not a city for soul searching and seekers of emotional fulfillment. To emphasize this, some of the Russians I know even developed a nickname for it: myasorubka, which roughly translates as a "meat grinder." It's a testament to the city's massive size and drive without the corresponding emotional respite.
While both cities are relatively expensive, Moscow is resolutely more so. According to Mercer's "2013 Most Expensive Cities In The World" list, Moscow was ranked #2 as the world's most expensive city. This will become crucial as you plan your stay closer to the center where the main sights are. So, not only will Moscow suck you dry emotionally, it will also destroy you first financially and then physically; you just won't survive unless you make serious money.
Moscow just isn't a city for starving artists or penny pinchers and more of a city for making big moves and lots of money. Perhaps that's why Muscovites also have a reputation as being very arrogant and super materialistic who are constantly showing off.
St. Petersburg is a more accessible city to a more diverse types of people. It doesn't matter if you're a tourist, a businessman, a starving artist, an expat, or, like me, a maverick traveler, a free man who roams the world fueled by geoarbitraged income, you'll find a good vibe with the city. I spent three months in St. Petersburg, and I can certainly see myself spending there a year or more. Even the winters aren't too brutal, thanks to the city's location right next to the Baltic Sea.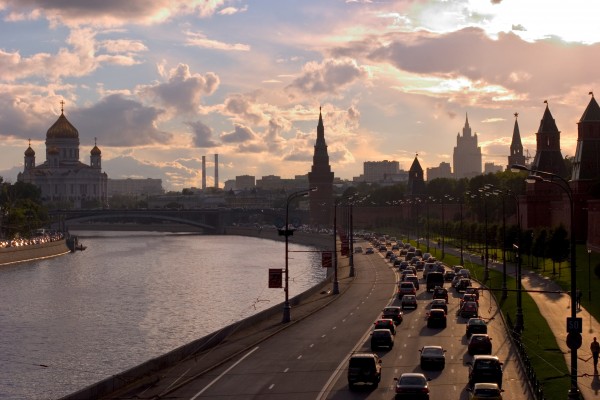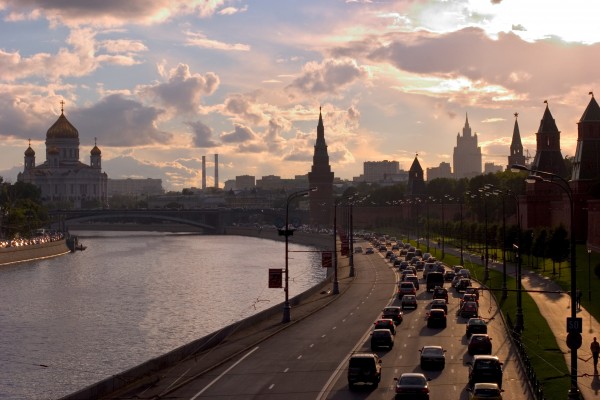 For Moscow, on the other hand, an extended sojourn demands a good reason. I can certainly recommend it as a tourist destination, but beyond the week or two that it takes to see the sights, you'll discover that there just isn't much to do if you don't have a specific plan in place. So, unless you'll be working for Gazprom, having important one-on-one meetings with the President, or planning on doing more layman things like studying at one of the universities or teaching English to locals, I don't see much point of living in Moscow when there are many other more suitable and emotionally-fulfilling cities in both Russia and elsewhere in the world.
This makes Moscow a city for big boys and not for amateurs who don't know wtf they're doing. It's a place where important deals are clinched and new wealth is minted. If you're a guy who has either financial or political connections, it might make sense to go to Moscow. But if you're just some guy of the street I'm not sure it would make lots of sense to go to Moscow and try to succeed. That applies not only to money but to women too; although I love day gaming and have no problems meeting women in public places, I personally see no point to day game in a hyper competitive place like Moscow where a pretty woman has plenty of guys with lots of money and status battling for her time and attention.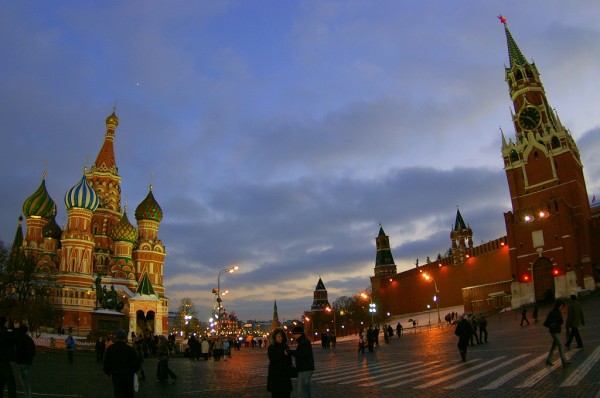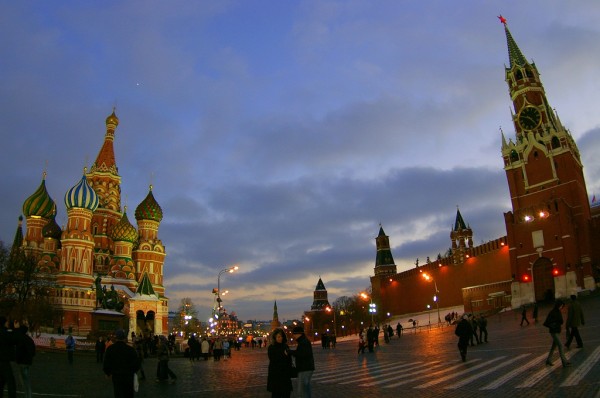 For a long time I tried to compare Moscow to other megalopolises around the world that I'm familiar with. I spent six months in Mexico City and about a month in São Paulo, and although I enjoyed every moment of it, I would have a hard time doing the same in Moscow.
First, both of the Latin American cities are much friendlier than Moscow. It's a snap to meet locals pretty much anywhere. Second, the climate in the Latin American cities is also much more pleasant which means you won't be stuck indoors half of the year with no friends or relatives wondering what to do. But, most importantly, you don't really need a reason to live in São Paulo or Mexico City, whereas in Moscow living without a concrete plan that'll occupy your time would be difficult. I haven't yet been to Tokyo, another huge megalopolis, but I have a hunch that it's also a much more livable city than Moscow.
Perhaps a more apt comparison would be with New York, another big city to where people go with big ambitions and even bigger dreams. But even with my unique love and hate relationship with the Big Apple, I admit that it has a certain soul. St. Petersburg has a soul. Moscow not so much.
If you want to explore Russia but would rather enjoy a warmer climate, there are the southern Russian cities of Sochi and Krasnodar. Both of those cities can't hold a candle to either St. Petersburg or Moscow, but at least you have a respite from the frigid weather.
Otherwise just buy a thick jacket and warm boots and head to one of the greatest cities not only in Russia but in the whole world: St. Petersburg. It's the perfect stepping stone to exploring and understanding this massive—and often gravely misunderstood—country.