Hard to believe, but the glorious summer has come to an end. In fact, here in Kiev, Ukraine, it ended about three days ago when the temperatures dropped from the mid-20s to mid-10s seemingly overnight.
Overall, it's been a good summer. I worked on several new important projects, learned a ton of new things about building new businesses and look forward to a great fall and winter as the year draws to a close.
While I took several trips throughout the year (Lithuania, Georgia, Poland, and to different parts of Ukraine), the highlight was my trip to Sicily in July. My girlfriend and I spent about ten days where we pretty much explored the entire island and enjoyed it very much.
Vacations are important (even once in a while)
It's funny, but as someone who calls himself a "digital nomad" with the whole location-independence thing, I've been pretty fixed in one place in the last several years. Early on, it was Lithuania, but for the past several years, it's been here in Kiev. (I even started paying utility bills for the first time since something like 2008 when I was living in San Francisco.)
While I don't crave to change scenery every week or every month and find myself pretty comfortable in one place, I have to admit that vacations are a necessary evil. My trip to Sicily definitely helped me step away from my work and look at the big picture. And, as a result, I came back feeling much more energized and motivated to work on new projects and ideas. That is something I couldn't have done if I was in one place.
I'm not saying I'll be returning my digital nomad life any time soon, but a random trip here and there is good for the soul.
Renting a car is awesome
The absolute best part about this vacation was renting a car and exploring the island on your own terms. As a minimalist and digital nomad, I'm not a big fan of material possessions and sold my car when I left America. Ever since then, I've always taken public transportation and cheap Uber rides. In fact, the last time I ever drove a car was probably back in 2008 or 2009.
But I will say this: there's absolutely nothing like getting behind the wheel of your own car and exploring the land as you see fit. Plus, it's especially important on an island like Sicily where public transportation isn't really as extensive and doesn't allow you to see of-the-beat places and villages.
We rented a small car, a VW something (with manual transmission) and proceeded to travel pretty much all throughout the island in search of adventure. Renting a car is something I look forward to doing on my next trips, provided that I won't be spending my whole time in a big city.
For a future trip, I have my eye on Sardinia (the second-largest Italian island), and, again, renting a car is something that I'd definitely do.
Sicilian "all-inclusive" beaches are awesome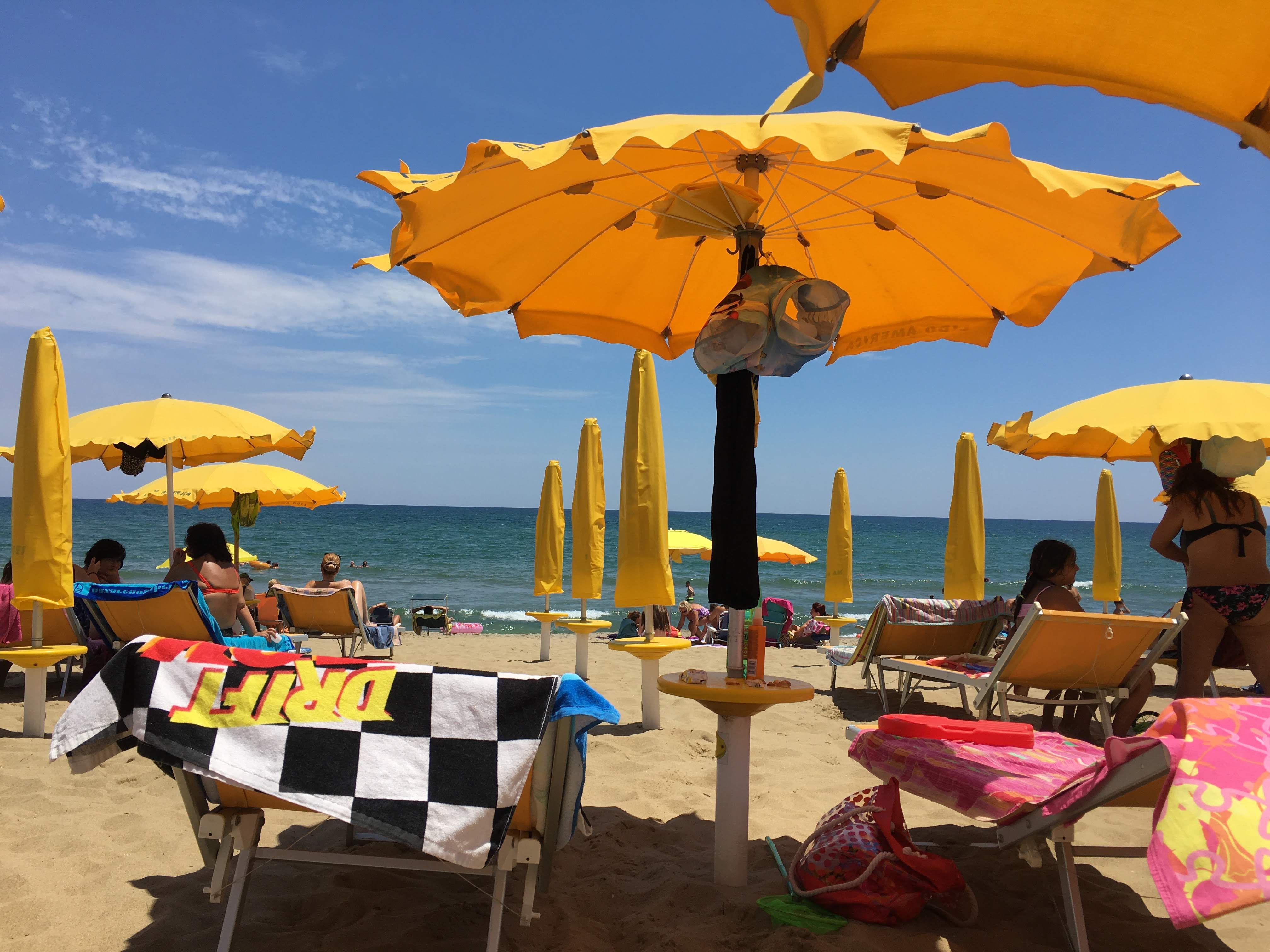 I'm not someone who's used to paying for beaches, but I must admit that it made the whole experience much more pleasant. For most of my life, I enjoyed the beaches entirely for free. One exception was when I lived in Brazil, I sometimes rented an umbrella and a chair.
In Sicily, while you can certainly find a free beach, it's much easier to pay for access and get a chair, an umbrella and even parking included in the price. Plus, most of the beaches have an on-site restaurant(s) where you can either buy food to take with you back to the beach or have a nice sit-down meal.
I was initially hesitant about this, preferring instead to save some money, but then this quickly became another thing I liked about my vacation. It greatly reduced stress. As a result, I didn't need to spend lots of effort finding a parking place (tough in some areas), finding food and avoiding being burned by the sun because I didn't bring an umbrella with me.
The Western world isn't all too bad
Digital nomads mostly escape the Western world in search of a more exciting—and cheaper—third world. Some even bash the latter for being overhyped, overpriced and generally an undesirable place to live. I know, I used to be one of them.
But I discovered is that the Western world isn't all that bad. For instance, Southern Italy reminded me a lot of the developing third world. Most of the island had this run down and undeveloped type of feel that you usually associated with countries in Eastern Europe. But that is what actually gave the place its charm and energy in its own way.
One can argue that Sicily isn't the best representation of the Western world, and I can see this side, too. Sicily is certainly no Germany or Netherlands, but being in European Union, it's much more developed than Eastern Europe.
I'm not saying that I'm ready to move back to New York or move somewhere like Germany or Denmark, but Sicily is certainly a place I can see myself living for several months just to see what it's like.
It's great to be location-independent 
Of course, that last part couldn't be possible without the fact that I have the luxury of being able to live in a place where I've vacationed should I so desire. If I had a 9-5 job in America, that wouldn't be possible.
That's why it's worth reiterating how great it is to be location-independent and the sacrifices that it took to get there. After over ten years of wandering this fine earth and having countless experiences in different places with different people, everything about it was absolutely worth it.
Stick to Catania, but do check out Palermo
Sicily has two major cities: Catania and Palermo. Palermo is similar to Barcelona, a big and chaotic city; Catania is like a smaller city near Barcelona. The type of city where you base yourself will depend on your preferences, but I happened to prefer Catania for its more cozy feel and ease of walking everywhere, but definitely don't regret making the cross-island trek to Palermo just to see what it's like.
My advice is to definitely check out both of them since you'll probably have to base yourself in one city one way or another.
The Mediterranean is my favorite part of Europe
Judging by the frequency of my trips and the amount of time I've spent by the Mediterranean, I would definitely call it my favorite place in Europe. I spent lots of time in Barcelona, a few trips to Croatia and now Southern Italy. There's something about the Mediterranean coast that makes it feel magical and interesting. 
One of the countries I really want to discover would be Greece, and I also have my eye on Sardinia since that's an island that isn't as frequently visited as Sicily and the coastal countries.
I should write more "regular/reflection" type of articles
While I worked hard this summer, I neglected the blog because I felt that I didn't have much to add apart from the topics that I've already conquered. Taking a trip to Sicily and recounting my experiences made me realize that it's the simple things, the random thoughts and ad-hoc experiences that really matter—even if the article that I'm drafting isn't upwards of 5,000 words on some important topic that matters to my audience.
My goal in the near future is to share with you my experiences in a more frequent, bite-size style but with enough content and information so that you derive important value as well.
Conclusion
In all honesty, Sicily was nowhere at the top of the list of the places that I wanted to visit this summer. But, then again, even a vacation wasn't something that I was even considering. I was in full work mode and the thought of being disconnected from my familiar work environment was unthinkable. All I was thinking about was how much money I would lose by not being productive. But then a favorable direct flight popped on my radar and the next thing you know, I was busily researching where to go and how much time to spend in each city. 
The truth is that nothing catastrophic happened during that period. The net benefit was that I returned home all re-energized and ready to tackle new projects and build an even bigger empire.
---
Looking for more inspiration? Check out: