Tinder in Colombia is without a doubt one of the easiest ways to meet Colombian women.
It really doesn't get much easier, does it?
You download the app, configure a bunch of settings like the age of the girl and begin swiping.
As most of you already know, you swipe left when you don't like the girl and swipe right when you do.
Tinder in Colombia
In this guide, I will tell you how to setup your profile, get the maximum amount of matches that translate into many dates.
Setting up your profile
The most important thing when it comes to Tinder is a good profile picture.
You can be the most handsome man in the world, but if you don't have a nice profile picture, then it doesn't really matter.
What is a nice profile picture?
Two things make a great profile picture.
First, is your face and the expressions. You want to have a neutral smile, so you're not smiling very hard, but also don't have a frown or sadness like your little puppy died last night.
While you can be looking directly at the camera, another option is to look slightly away. This will send you a message that you're not trying very hard to be liked and will be received positively by women.
Having a nice background is also very important.
The best background is something scenic like a beach or an ocean.
When I was in Colombia, I had a nice profile picture of me with a background of the Caribbean beaches. It was my best picture and it was easily responsible for generating tons of matches.
If you have a photographer friend who can get you a professional picture, then use that.
If not, it's not much of an issue.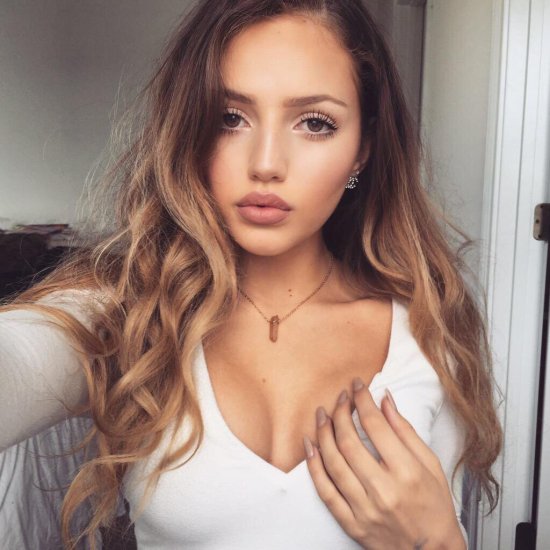 Setting up dates
Obviously, you can't really control if they like you or not, but once they do, you're in full control of getting them attracted, setting up dates and so on.
As soon as you have a match, hit her up with an innocent "Hola, Como estas?" Which simply means, "How are you?"
Before we go further, it's important to understand that you will experience fall off during the interaction.
What I mean is that every time you interact with your matches, a certain percentages will stop responding.
For example, out of all your matches who send a quick "Hola," maybe only 50% respond.
Then, out of all those who respond, maybe only 50-80% will continue the conversation.
This pattern continues all the way to setting up dates and meeting the girl.
This is absolutely normal and is something that I've experienced as well as many of my friends.
I remember having something like 200 matches and only going on a date with like 10 of them.
Yeah, I know it's pretty brutal but that's how things work, so it's something you'll have to internalize and get used to.
Here's my complete script with women on Tinder in Colombia:
Send a quick "Hola"
Have a quick conversation that lats 5-7 exchanges
Ask her to join me on WhatsApp
Chat with her a bit on WhatsApp
Tell her that we should meet up and if she agrees, ask for her availability
Go on a date with her.
A couple of notes.
It's not necessary to continue the interaction on WhatsApp (or another messaging app). While I believe it helps to build rapport and trust because you ask for her number and she gives it to you, it's absolutely possible to build the same rapport right there on Tinder and setup dates from there.
I've had luck using both methods, but I do prefer getting her WhatsApp because once you start chatting with her on WhatsApp, you're no longer some "random guy on Tinder" but closer to an acquaintance like her other contacts there.
First date plan
In terms of the first date, do something casual like have a few bars at some outdoor bar or take her salsa dancing.
As a foreigner, she'll understand that you can't dance (if you can, it will be a big bonus!) and go easy on you. Perhaps even she'll teach you a few moves!
However, I would recommend a chill bar where you can have some beers over a loud and crazy venue that has lots of dancing.
Frequently asked questions
Now that you have a basic idea how to proceed on Tinder in Colombia, here are some frequently asked questions.
Do they have tinder in Colombia?
Yes, they have Tinder in Colombia. Tinder is an app that's available in every corner of the world, so they definitely have it in Colombia.
What's an alternative to Tinder in Colombia?
The best alternative to Tinder in Colombia is Colombian Cupid, which is the best Colombian online dating site.
In fact, if you're looking for a more serious relationship, I would recommend Colombian Cupid since there are a lot less scammers on there than on Tinder and many of these other dating sites.
Colombian Cupid is one of the most trustworthy dating sites out there, so you really can't go wrong by using it to find Colombian women.
You can read our review here or create a free profile right now.
Colombian Cupid vs Tinder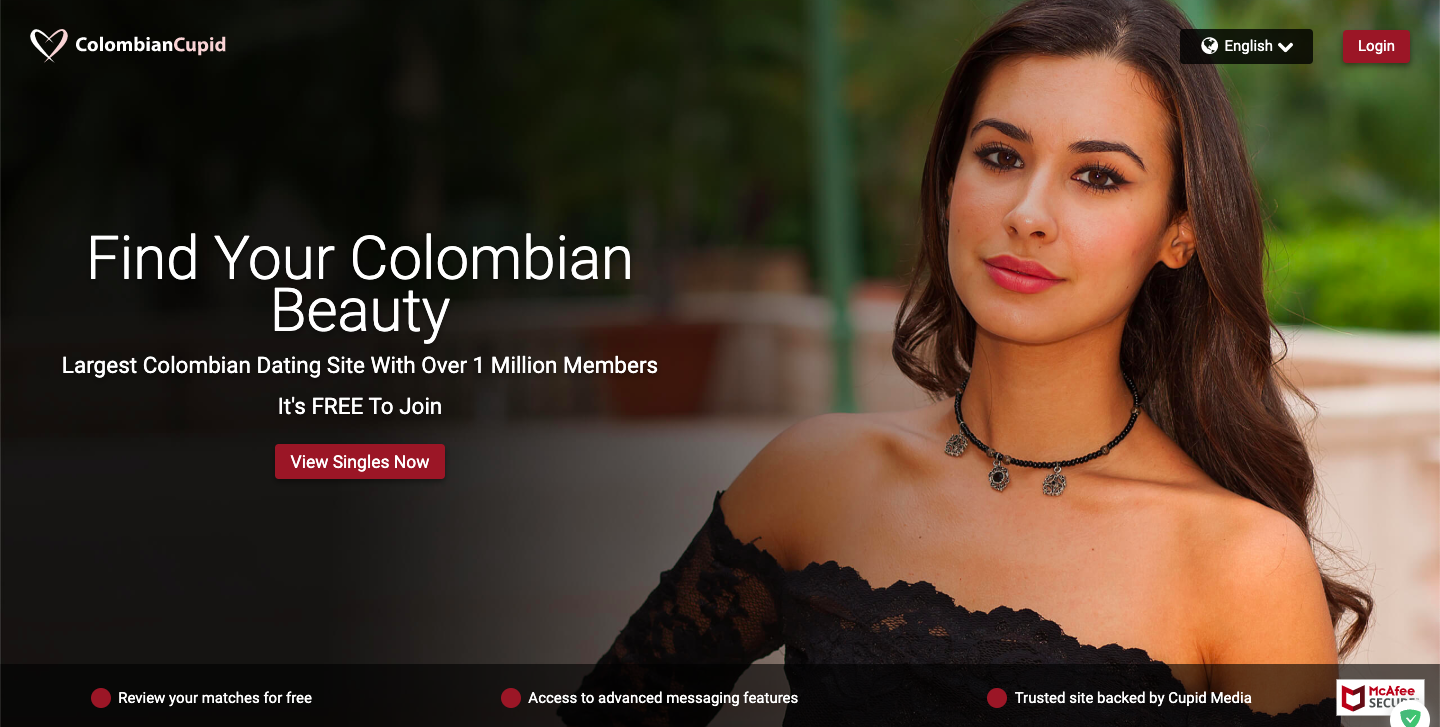 The main difference is that Colombian Cupid is a traditional dating site and Tinder is just an app where you swipe right or left, depending on whether you like the girl or not.
Tinder is used more for hookups and one-night stands, while Colombian Cupid is mainly used to find longer-term relationships and even marriage.
Nevertheless, that's not to say that you can't find your wife on Tinder and have a one night on Colombian Cupid.
Is Tinder free to use?
Tinder is free to use, but there's a limit to how many women you can match on the free plan.
Once you run out of matches, you have to wait 12-24 hours before this limit resets and you can start matching again.
To overcome this limit, you will have to signup for the paid plan which costs anywhere from $20-30 per month.
Final thoughts
So, there you have the complete guide to using Tinder in Colombia.
While Tinder comes with a few gotchas, if you follow this guide, you should have no problems meeting good women to go out with.
If you're tired of all the bullshit that comes with dating and want to meet women who're more serious (but also want to have fun, too), we wholeheartedly recommend Colombian Cupid.
It's one of the best dating sites there is for meeting awesome Colombian women.
Begin by creating a free profile now.