UkraineDate Review! Ukraine Date is the premier dating site for meeting Ukrainian women. If what you're after is an honest and legitimate review of Ukraine Date, then look no further. In this guide, I will discuss the overall experience of using Ukraine's premier dating site as well as its various pros and cons. I will also discuss the best strategy for meeting quality women and setting up dates.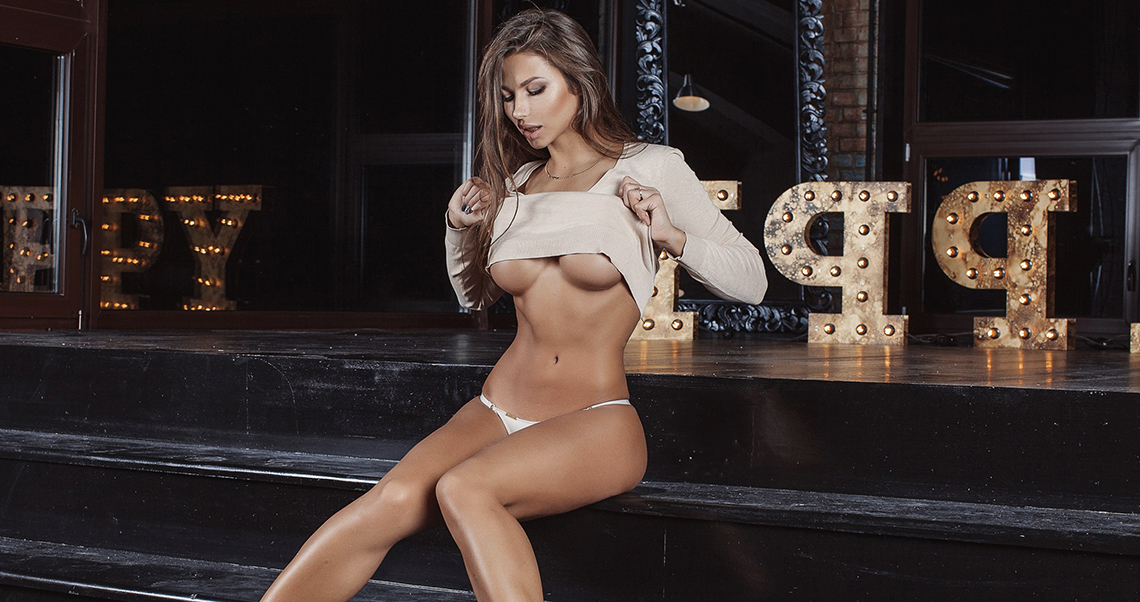 I will wrap up this review with my personal recommendation of the best Ukrainian dating site that will yield the highest quality of women. My goal is for you to make an informed decision in terms of whether you should join the site or not.
Ukraine Date is part of the Cupid Media family of niche sites consisting of such sites as Russian Cupid, Brazilian Cupid, Thai Cupid, and many others. Cupid Media is a reputable company that's been around since 2000. They're constantly praised for their transparency and ease of use.
Introduction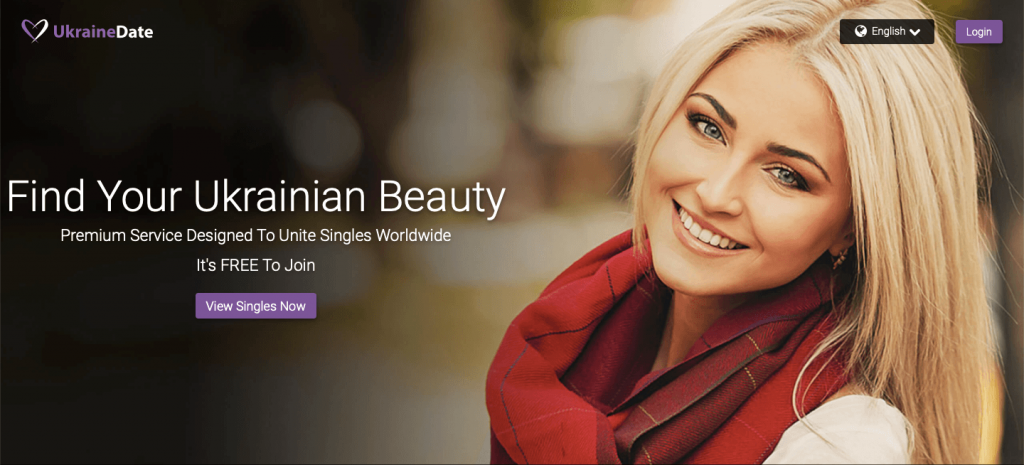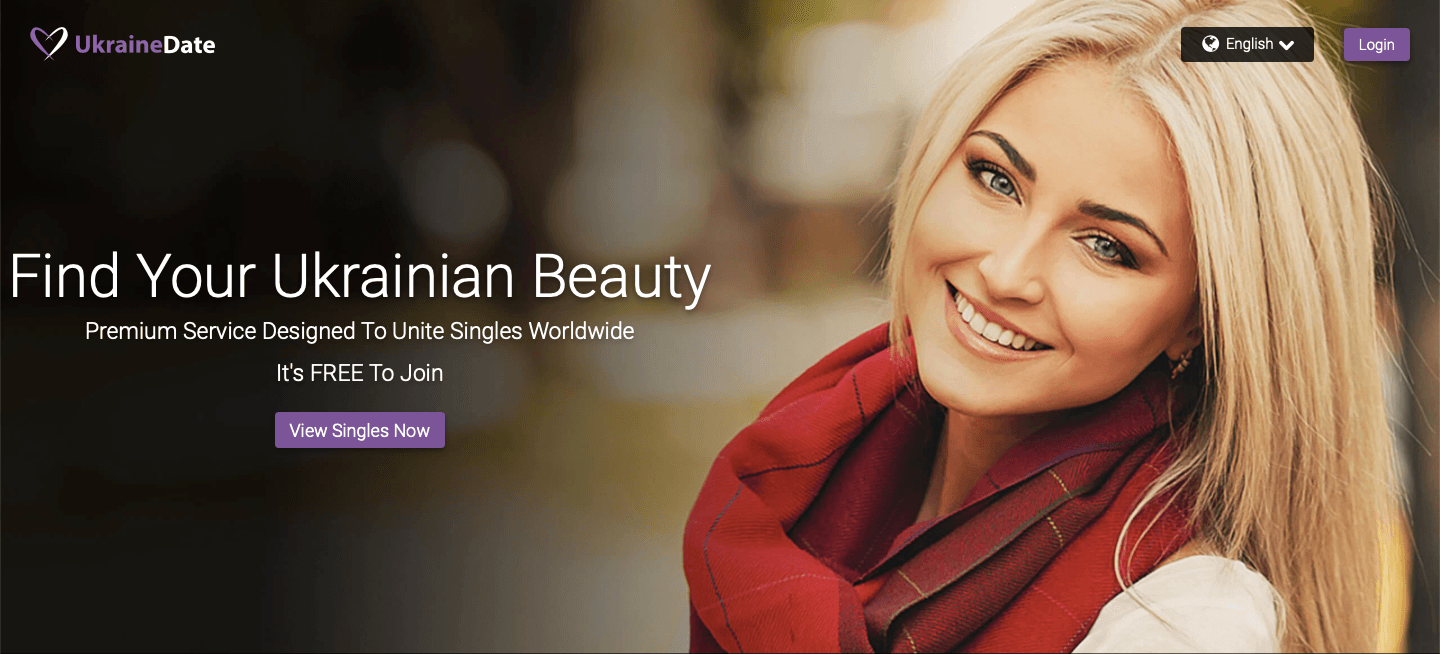 It's been well established by independent observers that Ukrainian women are some of the most beautiful women in the world. And, unlike some armchair philosopher who's never left America, I say it with full confidence as a Ukrainian guy who's currently living in Kiev, Ukraine.
Over the years, online dating has become the easiest way to meet women in faraway lands. This means that you don't need to be geographically located in the same country in order to begin building a connection with a woman who happens to be in Ukraine. So, whether you're located in NYC, LA, London or Sydney, you can, right this minute, start contacting and talking to young, available women who're eager to meet a new man for a serious or not-so-serious relationship.
Having said that, meeting Ukrainian women is no walk in the park, and isn't as straightforward as it seems. First of all, there are a lot of women who're looking for sponsorship, especially if you're a Westerner (who they naturally perceive to have a lot of money). These women are professional gold diggers and should be avoided at all costs.
That's also why online dating is so tough. Apps like Tinder are full of women who want to exploit you and use you for your money. 
Out of all the sites we've personally used and reviewed, we found Ukraine Date to be the best one. It's the most transparent and straightforward site to use. Plus they are run by a reputable company with a stellar reputation who know exactly what they're doing.
How it works
Ukraine Date works pretty much like any other dating site. The main interface allows you to filter the kind of women you're looking for depending on your personal tastes and preferences. So, if you prefer brunettes like me, you can set as your filter and only view profiles of brunette women. 
On the other hand, if you happen to like blondes, you can set that as a preference too. Plus all the usual suspects like age, etc.
Ukraine Date isn't a free dating site. While you don't need to pay in order to view profiles and contact some members, you must subscribe to the site in order to enjoy the ability to contact all the members, chat with them and, ultimately, arrange dates.
The site comes with two main membership levels: Gold and Platinum. Gold allows you to chat with the ladies as well as send and receive messages. Platinum gives all the perks of a Gold membership plus a bunch of awesome perks such as rank above all other members, advanced matching and many others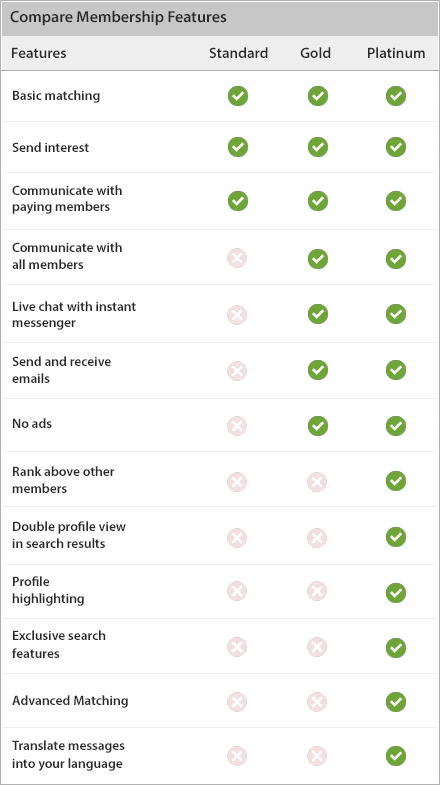 The main selling point of a paying membership—and why we believe you should join—is the ability to contact and message all members across the site, something that you can't do if you're on the free Standard plan. 
After all, what's the point of spending time on a dating site if you can't contact all members, especially that cute girl that you really want to ask out?
That's why signing up for a paying membership is super crucial.
Moreover, if you signup for multiple months at once like 6 or 12 months, you will enjoy a steep discount making it the best deal. We especially think that signing up for a Platinum 12-month membership is the best decision you can make; think of it as a solid investment in your dating life. Signup now and begin meeting quality Ukrainian women.
Ukraine Date: getting the most out of the site
Create the perfect profile
First of all, make sure you have a set of solid pictures. As they say, a picture is worth a thousand words, so please make sure your pictures show your best side. 
The best pictures are those with a cool background, so whether it's a cool city, a nice beach, or another lively background, these are the pictures that will attract the best attention.
I also suggest having a natural facial expression. Nothing creepy as though you stalk women for a living, but nothing over the top where your smile is stretched ear-to-ear. Keep it simple and women will respond.
While pictures are super important, you also have to realize that they aren't everything: words count too. While for men, a woman's physical looks are important, for women a man's looks are something like 25-30% of the overall pictures. 
Don't get me wrong: women want an attractive man, but his interests, confidence and financial situation count for even more than mere looks, especially if the woman is ready to settle down and not just partying non-stop. These sort of women are more interested that your finances are in order and will not be into you purely from your looks.
All of this means, in addition to your pictures, you should also fill out your profile to the fullest, telling perspective women about your background, your experience and what you're looking for in your ideal woman. A maxed out profile will set you apart from the dozens of lazy and unfilled profiles and send more matches in your direction.
So, definitely, don't skimp on your profile. It can make the difference between meeting the woman of your dreams and not meeting any quality women at all.
Avoiding gold diggers and other low-quality women
Just like anywhere in the world, there are good women and not so good women. Ukraine is definitely not unique in this regard. In fact, I would even go further and claim that out of all the countries I've visited and dated women, Ukrainian women are pretty good at sizing up their men and obtaining resources such as money from clueless men who think a woman is in love with them.
First of all, be very wary of any women who request money for anything. That should always be a red flag. I don't care if she needs a new bathing suit or her mother needs an important medical procedure, you should never send any money to a woman that you don't fully know, never mind someone who you haven't even met. That's just plain crazy and irresponsible. Not only would any woman lose respect for a man who's sending her money, but you also may never see the money nor the woman ever again. As they say: a fool and his money are soon parted.
Generally speaking, once you've chatted with the girl for a few days and you feel there's mutual interest, you should take the communication off-site by requesting her phone number which you can input into an app like Viber or WhatsApp (everyone in Ukraine has Viber). Then, once you're on Viber, you can have a more intimate form of communication. This is what I've always done and has served me very well.
You can also add the woman to your Facebook and Instagram accounts and communicate there. But because I personally hate social media and don't even have Facebook and Instagram, I prefer to use an instant messaging app like Viber (mostly) and WhatsApp. 
Another option—especially if you're not going to be in the country for a while—is to do a video chat using something like Skype (you can also use Viber for this). This really depends on yourself and your comfort level. I personally have done voice calls before, mainly to feel out the girls comfort level and establish deeper rapport. Having said that, I don't believe this is a required step. Chatting on Viber should be fine.
Once you've been chatting with a girl on Viber for a while and she hasn't requested you of anything (especially money), she has passed an important first test and you can hopefully meet her when you're in the country.
Make it known that you will visit Ukraine soon
Before I permanently moved to Ukraine, one of the biggest problems I encountered while traveling around Ukraine and meeting women is the fact that most of them don't want much to do with a person who's just passing through. That's especially true if the woman is older, 30+. She has seen many things and doesn't want to have a short-term fling with some fly-by-night tourist. 
In this case, it's important to let women know fairly quickly what your plans are for the future. If you're communicating with a woman on Ukraine Date and aren't yet in Ukraine, you should let her know when she should be expecting you to see you in person. A typical Ukrainian woman will not entertain a long distance relationship with some guy she has met online; she has way too many options and wants a more serious relationship with a man who will eventually visit Ukraine.
That's why it's super important to build rapport and then tell her straight up when she should be expecting you. It doesn't matter if it's a couple of weeks or even few months out into the future, she will take you much more serious if you're actually coming to the country rather than just chatting.
The action plan
Now that we've covered all the nuts and bolts of using Ukraine Date to meet quality women, let's quickly go over the main game plan so that you can start meeting these women right away.
Signup for a free account at Ukraine Date, spend some time setting up your profile and put some nice photos that show you in the best possible light. 
Contact the women that you find attractive. Keep it super simple: say "Hello" or "Привет" and follow up with "Do you speak English?" Feel free to use Eastern European smileys ")" whenever you want. Most women and guys use them so using them doesn't make any less masculine.
Communicate with her for a day or two. Gauge her interest level. If she's curious about you and is asking you questions, tell her that you'd like to add her on Viber. She will understand this and provide you her number, which you can add use as a contact finder on Viber, WhatsApp or Telegram (90% of women use Viber).
At this point, you should be talking to a woman who's more or less interested in seeing you once you arrive. You've built attraction, set up rapport and everything is leading to a physical meeting. If her interest is adequate, she should be hinting at when you will be in the country (if you're not already). Hopefully, your arrival date shouldn't be far away. Nevertheless, make sure you're honest with her and tell her when she should expect you.
Once you know the exact date of arrival and have booked your flight tickets, ask her what she's doing and her plans for the week. If she's free—and she should be—invite her to do something, whether it's going for a walk, going to the theater, a movie, or just having a plain old dinner at a nice restaurant.
The key here is that because you've been able to build attraction and rapport beforehand on Ukraine Date, you don't need to waste your valuable time in Ukraine trying to meet different women; you should have a few of them lined up, excited to see once you arrive.
Final thoughts 
Here at Maverick Traveler, we're big fans of Ukraine Date. We believe it's a legitimate dating site from a company that has been in this business for more than 19 years. 
I have personally used this site to meet high-quality women and go on as many as 10 dates in a span of just 7 days. I could've had even more dates, but there was only so much time in the day, plus I actually had work to do.
Furthermore, the above strategy has worked exceptionally well for me and I'm certain it'll work really well for you as well.
So, don't hesitate anymore. Signup for Ukraine Date and begin meeting awesome Ukrainian women today.