Having visited the Baltics a while back, and actually lived in Lithuania with multiple visits to the capital of Latvia, Riga, I must say that out of all the Eastern European cities, Riga quickly became one of my favorites.
While Lithuania and Estonia are very Baltic with people and mentality closer to Scandinavia and Germany, Latvia has a more Slavic feel, that's closer to what you find Russia and Belarus. That's because Latvia is the most Russified baltic countries and in Riga, everyone understands in Russian as opposed to the other Baltic countries where Russian is quickly becoming extinct.
As a result, you have a nice mix of women in Latvia (more on that later), so regardless if you want a Latvian girl or a Russian girl, you won't do wrong in Latvia.
In this guide, you're going to learn the following:
What's Latvia like

What are Latvian women like

How to approach, meet and seduce Latvian women

Things that you should never do in Latvia

How do Latvian women compare to Russian or Ukrainian women

Things you must know when going out at Riga, Latvia

And, much much more…
So, if you're interested in learning more Latvia and Latvian women, keep reading below.
Introduction
Latvia—along with Estonia and Lithuania—is one of the three Baltic countries located in northeast Europe. The Baltic countries are unique in a way that they were some of the most developed countries in the former Soviet Union and, as a result, are the only countries of FSU that were admitted into the European Union.
Latvia is also a relatively small country with a population of around 2 million inhabitants. This means, the capital, Riga, is really the only viable city for any kind of women hunting, travel, and living (its population is around 600,000).
Thus, if you're used to big countries and cities, Latvia is going to feel a bit different to you. As a big city guy myself, I was a bit surprised when I got into Latvia but quickly became comfortable with it over time.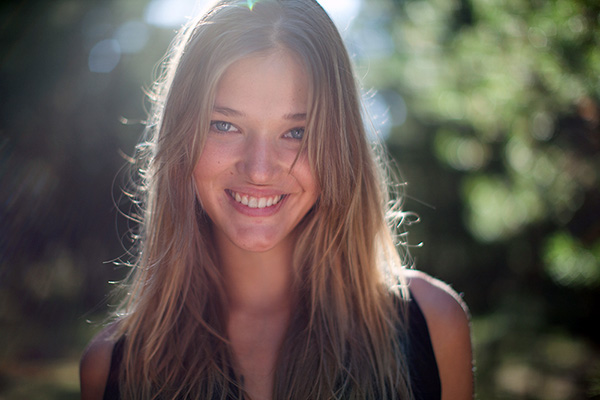 Weather
Latvia is an Eastern European country and enjoys the typical four seasons. There's the cold winter, the nice spring, the pleasant summer, and fairly short autumn that quickly turns into winter.
As the summer isn't very hot compared to the southern countries, the best time to enjoy Latvia is undoubtedly in the summer. That's when the women are wearing skimpy clothing and are more readily open to meeting their prince charming. The downside is that that's also the time when you'll the most tourists around.
Another option is to come during the winter, which isn't that bad, but you have to be prepared for temperatures that will be hovering around 0C (and oftentimes, even lower than that). Just bring good winter clothes, rent a nice apartment in the center, and you'll find a girl to keep you warm in no time.
Logistics
When I think about Latvia, I mainly think about Riga, the capital. In my opinion, Riga is really the only city that's worth visiting and living in (during summertime, you can also visit Jurmala near the coast). Unlike in other countries (even smaller Baltic countries) that have at least two livable cities, Riga has really only one.
For traveling around Riga, your option is mostly the train and bus, the latter is what I took when I traveled from Estonia to Riga and then to Lithuania. Remember, Riga is a fairly small country so getting around shouldn't be much of a problem.
Safety and scams
Contrary to what you may have heard, like much of Eastern Europe, Latvia and Riga are fairly safe. As a tourist, your main worries should be random pickpocketing in crowded areas and Latvian women luring you into a bar and tricking you into paying exorbitant fees for a drink that you ordered but didn't look closely at the price (or because the menu was switched on you when you asked for the bill).
The latter is actually a common scam in Latvia, so definitely be very careful when you meet women and be wary when they invite you to buy them a drink at a random bar or lounge. I have heard of reports of people needing to pay up to $1,000 for a couple of drinks that shouldn't cost more than like ten dollars.
Language
Latvia's official language is Latvian, a language that's distantly related to Lithuanian, although they're not mutually intelligible. Latvian is a difficult language and is completely different from any other language.
Since Latvia was part of the Soviet Union, many people, especially over 30 speak decent Russian, so if you know of a few words in Russian, you will be able to communicate with Latvians; in Riga, everyone—except young people—speak fluent Russian, which makes it a much easier city to communicate in.
Moreover, in the last five years or so, many young Latvians have been learning English, so, there's a good chance that most of the young people under 30 you'll meet in Riga will speak passable English. By comparison, in Lithuania, most young people speak pretty good English.
It's worth mentioning that, like elsewhere in the Baltics, speaking Russian may offend some people, whether they're young or old. Lots of Latvians believe that foreigners or even Russians and Ukrainians, automatically believe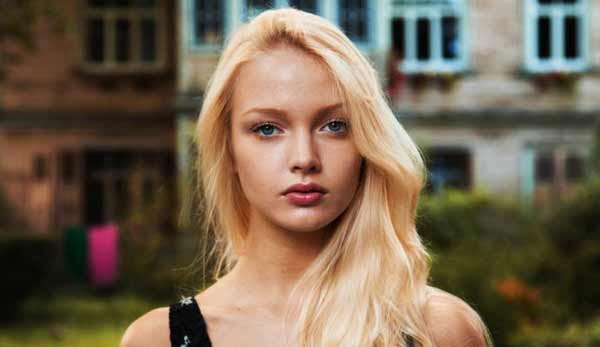 Women
Now, we're getting to the good parts: the women. Latvian women are unique because they're unlike women anywhere else. To un untrained eye, and to someone not familiar with Latvia as a country, many would consider them to be Russian since so many people speak Russian in Latvian.
In reality, however, Latvian women have very little in common with Russian women, and, thus, should be considered on their merits.
While the women in the other Baltic countries such as Estonia and Lithuania are a bit more "Nordic" and don't really exhibit that Slavic warmth, Latvian women are sort of a mix between Russian and more northerly baltic women.
They're not "purely" Slavic, but they're not some cold and distant Estonian or Scandinavian women. Plus, as a bonus, Latvia is the most Russified baltic country, so if you get tired of Latvian women, you'll always have Russian women to fall back on.
Latvian women vs Russian and Ukrainian women
As I already alluded above, Latvian women are not Russian women and don't want to be considered as such.
If you're already familiar with other Slavic women, then you would know exactly what I'm talking about. Whereas Slavic women are just "warmer" and a little more flirtatious, with a gaze that can penetrate your soul, Latvian women are a bit colder and more reserved.
Don't let that scare you, though. There are plenty of Latvian women who make great girlfriends and even wives without that "Slavic tough" that you may or may not be familiar with.
The upside of Latvian women vs Slavic women is that they're less manipulative and would be less interested in using you as their personal ATM. Thank Latvia's more Westernized mindset for that.
Latvian women are also fairly conservative and traditional. Unless you're meeting slutty women in the clubs, don't expect to fly in for the weekend, meet a woman, have sex and then fly out. You need time to build a connection and proper rapport before she'll open to you (both metaphorically and physically).
I'd argue that's actually a good thing because if a woman is so easy to get into bed, then you'd wonder how many other guys were able to get her into bed as well.
How to meet and approach Latvian women
There are various ways to meet Latvian women. The first is meeting them on the street, in the cafes, restaurants, bars, and clubs. The second way is meeting them at night. And the third way is meeting them online. We'll cover all three methods in the following three sections.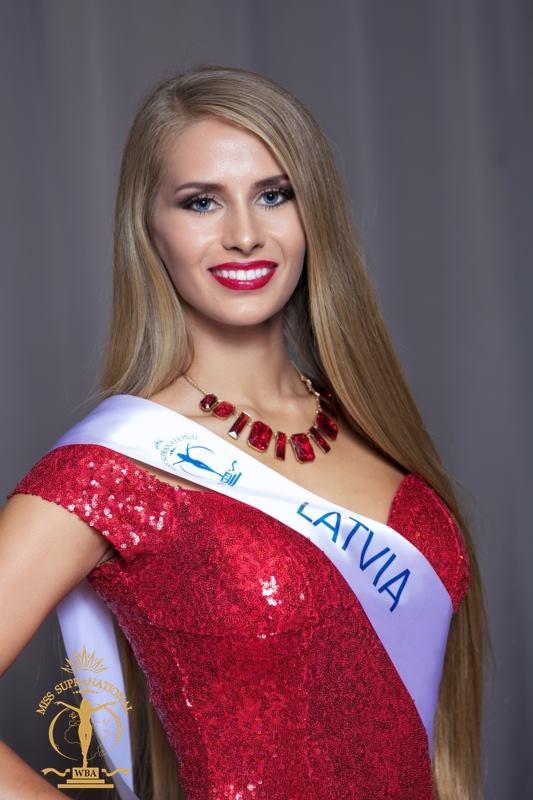 Meeting women during the day
Like anywhere else in Eastern Europe, cold approaching a woman on the street is a widely accepted practice. For women, the ability to meet a random guy on the street is viewed as "romantic," interesting and outright special. I can't tell you how often I've approached a random girl on the street, and the conversation flowed perfectly, as though we've known each other for years.
Unlike in the west, you don't need to worry about being seen as "creepy" and instead should embrace it.
Of course, cold approaching women on the street requires a certain amount of confidence and raw ability that not many guys have (otherwise everyone would always approach.)
If you're one of those guys and you're not comfortable approaching women on the street, read on for other ways to approaching women.
Nightlife
Approaching women at night is drastically different from approaching them during the day. That's because, contrary to during the day, women at night are expecting to be approached. Plus, there's lots of alcohol flowing around that helps out with that.
For a relatively small city (under a million), Riga has a lively nightlife scene. Most of the clubs and bars are concentrated in the center area, making bar or club hopping relatively easy and straight forward. That's one of the big advantages of small Baltic cities.
The disadvantage of this method is that, much like the other baltic countries, Latvia has been overrun by foreigners for many years now, so when you approach a woman at night, chances are, she's been already approached by many other foreigners and your approach won't be anything special.
That's very different than approaching a woman during the day.
Still, none of that should discourage you from trying to meet women during the night because things move a lot faster during the night and if you meet the right girl at the right time, you may even be able to take this girl home.
As I already mentioned before, Latvia is known to have some of the worst night bar/club scams in Eastern Europe. Fortunately, those scams are all very similar in nature. Usually, it all starts when a woman approaches you on the street (or you meet her online), she invites you to a bar/club for a drink or two.
After a couple of drinks, you're presented with a bill for either several hundred dollars or even a thousand. The problem is that you really can't work your way out of this bill since you already had your drink and calling the police might be pointless. One way is to try to negotiate something smaller, or, better yet, is to avoid this scam in the first place.
Fortunately, as time went on, these scams have somewhat decreased in frequency from the 2000s when they happened a lot.
Meeting Latvian women online
Last, but not least, a great way to meet Latvian women is online. After all, we're living in a time when virtually most of the single (and some taken) women, young or old, also have an online profile, whether it's Instagram, Tinder, or some other dating site.
Having said all that, the very best way of meeting Latvian women is via a traditional dating site. The very best site where you can meet high quality and interesting women would be here, which has a nice mix with women from various nationalities. There are Russian, Lithuanian and even Estonian there, so you can take a pick.
Even if you plan on meeting women elsewhere, I'd still highly recommend you to create a free online dating profile and simultaneously meet women there as well as in person, whenever you can.
Final thoughts
So, there you have it. The complete to all things Latvian, including various techniques of meeting super feminine Latvian women. While I can keep can going and writing more things, I don't want to confuse you with needless information. My goal is to simply get you up to speed so that you can hit the ground running and start meeting Latvian women when you can.
Have a great trip, as you surely won't be disappointed.