The capital of Ukraine, Kiev, is easily one of the best cities for singles in the world. I've been living in Kiev for about 4 years now and, for a big city and capital of the largest country in Europe, Kiev's nightlife leaves a lot to be desired. Nevertheless, there are still some awesome bars that you can go to and have a good time.
In this post, I want to give you a quick rundown of some decent spots plus tell you some of my favorite places to check out if you're looking for some after-hours fun.
Is Kiev good for nightlife?
Let's get the most important question out of the way first. Kiev is a decent city for nightlife. Although it's not as crazy as some of the bigger cities like New York or Moscow, Kiev's nightlife is much more laid back and allows you to enjoy yourself and meet great people in a much more relaxed setting.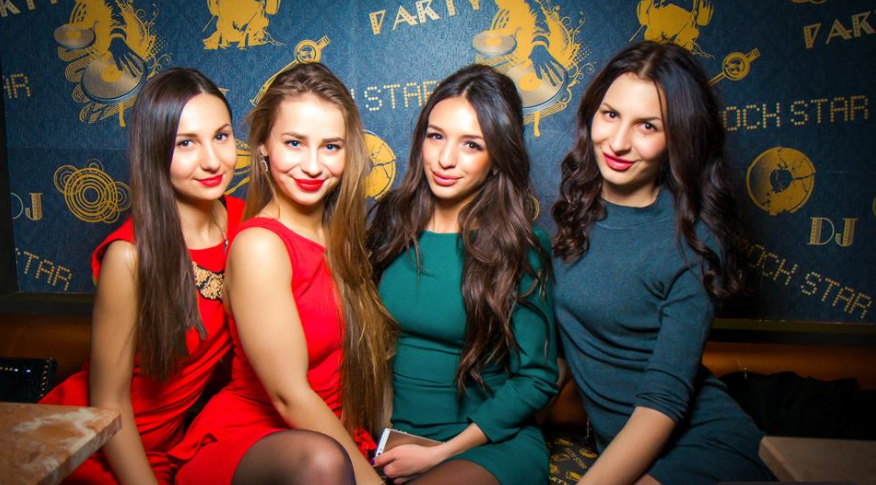 Ukrainian nightlife — How does it work?
The first thing I want to cover is the style of nightlife. In America (and other Western countries), it's very common to have a "stand up" style of nightlife where people are standing up and mingling, making it super easy to approach someone and begin a conversation.
That's different in the Balkans and Latin American countries where people are mostly sitting down and mingling with people they already know.
Fortunately in Kiev, things are very similar to how it is in America (or another Western country). In most of the bars, people would typically be out and about, mingling with their friends but also open to talking to new people.
Although there are plenty of "sit down" bars and lounges where it's much more common to chat with people you already know.
In fact, I remember frequenting a good number of bars that were highly suggested by good friends only to discover that everyone was sitting down at their tables and only getting up when they needed to get a drink.
Where to find Kiev nightlife
For a big city, Kiev is pretty spread out into various neighborhoods each with its own bars and lounges.
While the true center of Kiev is the Maidan Square (Independence Square) famous for its 2013-2014 protests, the real center of nightlife would be the "Arena" complex, a twenty-minute walk from the Maidan Square along the famous Kreschatik street.
The Arena (Арена)
The Arena complex is basically an area with a bunch of high-end restaurants, bars, and strip clubs. It's also an area that's famous for being as known where foreigners go to try to hook up with Ukrainian women.
I use "hook up" in a light sense of the term because of a lot of these women that frequent Arena establishments are typically looking to be compensated in various ways. In fact, if she's very well dressed, has the latest iPhone and flirts like she's done it hundreds of times before, you can bet that there will be a catch in some way, shape or form. I personally don't know any normal and self-respecting girl who goes to the Arena to meet men.
In any case, it's definitely worth a shot to check it out if not for the nightlife but for a great burger joint called "The Burger."
Kreschatik street (ул. Крещятик)
While this isn't technically a bar or a club, the Kreshyatik street fills up with all kinds of people in the evening of any day, and especially on the weekend nights.
There are plenty of single girls sitting on benches, so approaching one and striking a conversation will be shooting fish in a barrel. Of course, being an outdoor area, this only applies during the warm period of the year, specifically from May to October.
Podol (Подол)
Another great area that's worth checking out—especially when it's warm out—is the Pool neighborhood just to the north of the center. During the summer months, the area near the 3B cafe is filled with great outdoor bars full of people enjoying a glass of beer or wine. In that environment, it's super easy to start a conversation with a person next to you.
There are two other areas of Podol, I enjoy frequenting. First, is the series of bars on the main street as you exit the "Pochtovaya Ploshchad" metro station. Since that metro station has only one exit, you can't really miss the bars.
My other favorite part of Podol is closer to the next metro stop of Kontraktova Station. There are tons of great bars right around there that I enjoy.
In general, Podol is littered with great bars so even if you're not exactly in one of the areas mentioned above, you should have no problems locating a random bar or pub away from the neighborhood's main street and along one of the quieter streets, if you so desire.
Lva Tolstova Square (Площадь Льва Толстого)
The Lva Tolstova Square (Площадь Льва Толстого) is probably my favorite go-to area of Kiev for great restaurants and nightlife. Once you arrive at the metro station of the same name, you'll see a McDonalds that's always full of people.
A short walk away and you'll find a great little bar called "Drunk Cherry" (Пьяная Вишня). When the weather is warm, that place is literally overflowing with people having cheap ($3-4) alcoholic drinks. Since everyone is standing and enjoying their drinks, that place is prime for getting to know other people. Unless you're a complete introverted hermit, expect to fight people off from talking to you. It's that easy.
Velyka Vasylkivska Street (ул. Великая Васильковская)
Another area I love for nightlife is the long Olympiska Street that stretches from the Lva Tolstova Square (referenced above) down to the deep south of the city and the famed Ocean Plaza mall.
There are some nice bars just as you leave Lva Tolstova Square and head south. As you keep going down further south, you'll encounter pockets of various bars and nice restaurants. Furthermore, as you head south, there will be more locals as opposed to foreigners.
Furthermore, one of my favorite bars along this street are the bars near the Olympiiska metro station.
The best bars and clubs in Kiev
Here are my favorite bars and clubs in Kiev:
The following are more flashy bars with more expensive drinks and hotter women: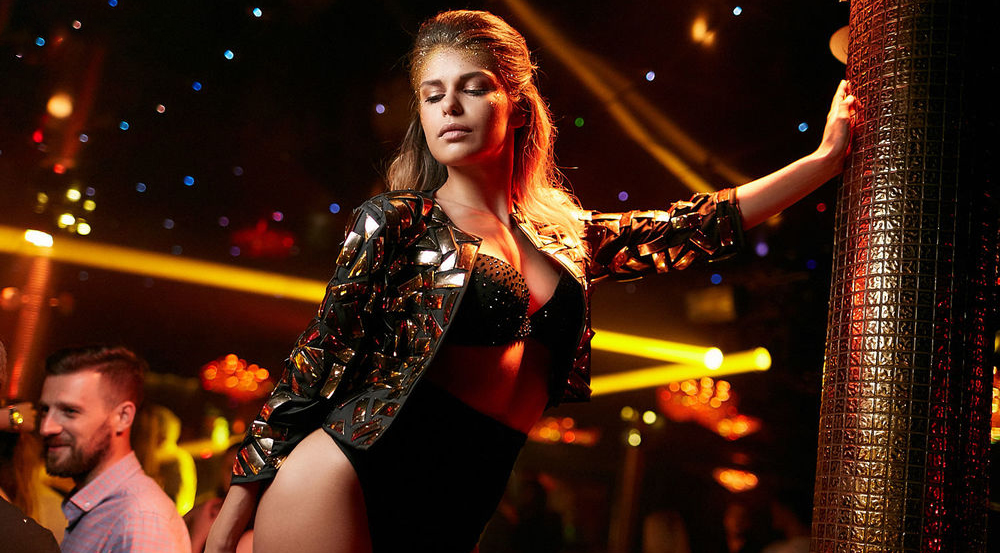 Bar prices in Kiev
The prices for drinks in Kiev range from cheap $1 drinks at the various dive bars along Kreschatik to anywhere up to $5-10 at one of the more fancier "basement bars" such as Loggerhead and Porovoz.
For beers at your regular beer joints, you can expect to pay something like $2-3 for 0.5L of beer. That price goes up in the fancier and more up-scale places, so it wouldn't be out of place to pay something like $5 or more for 0.5L of beer.
Where do the locals party in Kiev?
The basic rule in Kiev is the closer you are to the center, the more affluent people and more foreigners you will find. The big exception is the Kreschatik Street itself where you'll find lots of locals who're drinking cheap $5 shots of nobody-knows-what and enjoying cheap $1 oysters.
The average Ukrainian guy or girl usually wouldn't really frequent the Arena nightlife area unless they're looking for something special (read: pay for play). Instead, you'll likely find there tons of foreigners who may or may not know that the women they're talking to you are only interested in their money.
Is it safe to go out in Kiev?
Kiev (and Ukraine in general) is very safe. You will have no problems walking alone in the center of the city during the day and night.
The only problems you might experience is the usual pickpocketing of belongings both during the day and night. I've had a couple of friends who had their phones stolen so definitely pay close attention to your belongings and don't leave your bags unattended.
At night, if you're not looking for trouble, you won't find any. Just avoid drunk men and don't try to pick a fight with them, and you should be fine.
Where can I find girls in Kiev?
While you can find girls at all of the aforementioned places, the best place to meet women in Kiev would be at Ukraine Date, a great online dating website and our top pick for meeting women online. The site is replete with women who're open to meeting a new man for a relationship or even marriage, so definitely have a look.
Final thoughts
There you have it: everything I know about Kiev nightlife after living here for around 5 years. Although the nightlife isn't as crazy as it is in Moscow or New York, Kiev is a much more laid-back capital and the nightlife reflects that. Whatever bar or neighborhood you choose, you can't really go wrong.
Once again, if you're looking to meet a woman to accompany you to any of these venues, you can meet one here.
---
Looking for more inspiration? Check out: