Brazilian women along with maybe Russian women are some of the most popular women on the planet. Virtually everyone on this planet has heard of Brazil, Rio de Janeiro, and the yearly carnival that happens there.
I spent a total of seven years living all over Latin America. Brazil was the country where I spent the longest by far: three years.
Geographically, Brazil is located in South America, but it doesn't take long to realize that the country, its culture, and the people are almost like on another planet.
In this guide, I want to introduce you to Brazil that I know, its culture and people. When taken as a whole, all of it would greatly enhance your chances of connecting with the Brazilian woman of your dreams

Brazil is the largest country in Latin America and borders every single country on the continent except Chile and Ecuador. It's also the fifth largest country in the world.
Brazil was conquered by Portuguese explorers lead by Pedro Álvares Cabral in the 15th and 16th centuries.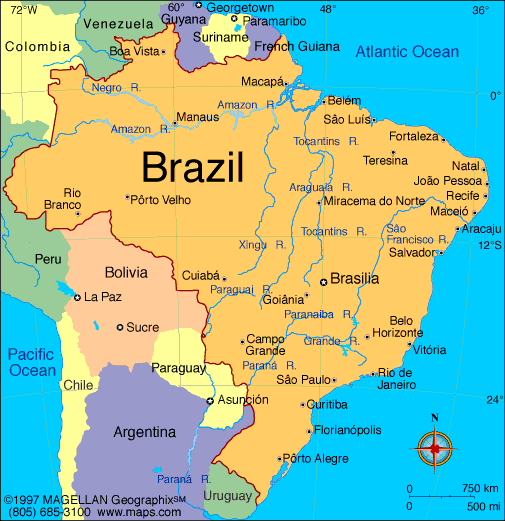 In the 20th century, Brazil experienced huge waves of immigration. As a result, Brazil is many ways like America, a melting pot of different nationalities.
Lots of Brazilians have Portuguese, Italian, German, and even Ukrainian ancestry.
Do you need Portuguese to date Brazilian women?
The official language in Brazil is Portuguese—not Spanish, as everyone mistakenly thinks. Portuguese and Spanish are about 90% similar, so if you speak Spanish, you should be able to pick up Portuguese fairly quickly.
When I arrived, I only knew one word in Portuguese. Fortunately, I had already spoken pretty fluent Spanish.
It took me about 3 months to get fairly decent at Portuguese and another 3 months to become fairly fluent. After a year or so, I was able to converse with everyone and speak pretty decently. I didn't have any problems understanding anything and even watched television shows with problems.
If you don't already speak a similar Latin language like Spanish, Italian or French, give yourself at least six months to learn and become proficient in Portuguese. Since you're in the country, you should be able to learn it fairly rapidly.
English isn't as widely spoken as you might imagine. Although it's spoken by people in the hospitality industry: hotels, restaurants, tours, etc. It's generally not spoken by regular people who have regular jobs.
I know for a fact that my life in Brazil would've been entirely different had I only stuck to English instead of trying to learn Portuguese. Brazil is such an exotic and amazing country that speaking only in English simply doesn't do the country justice.
My recommendation is to learn Portuguese. That will give you the best experience of living in the country. However, if you, for some reason you can't, then English or Spanish is the next best choice.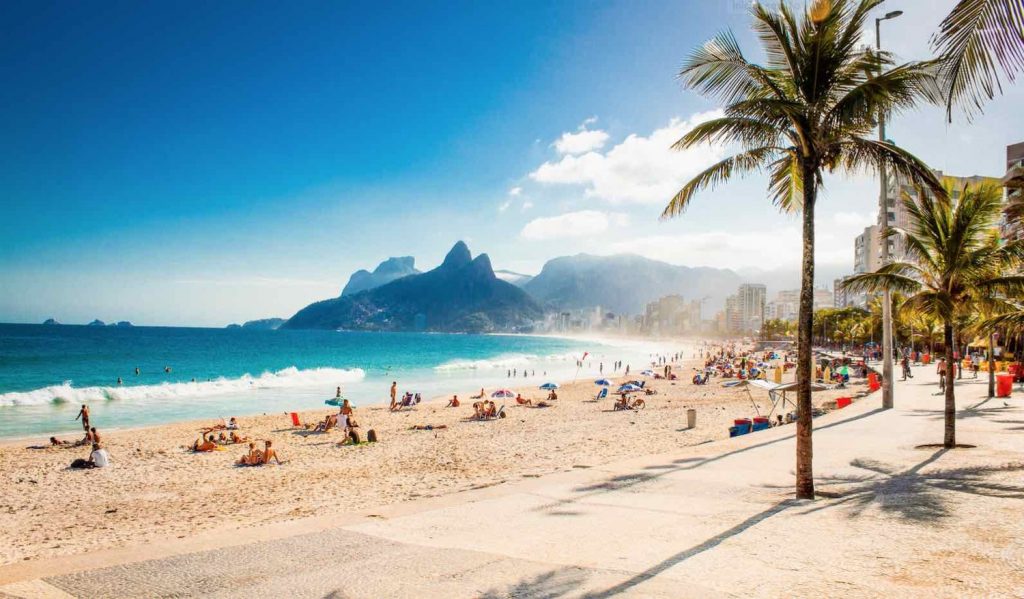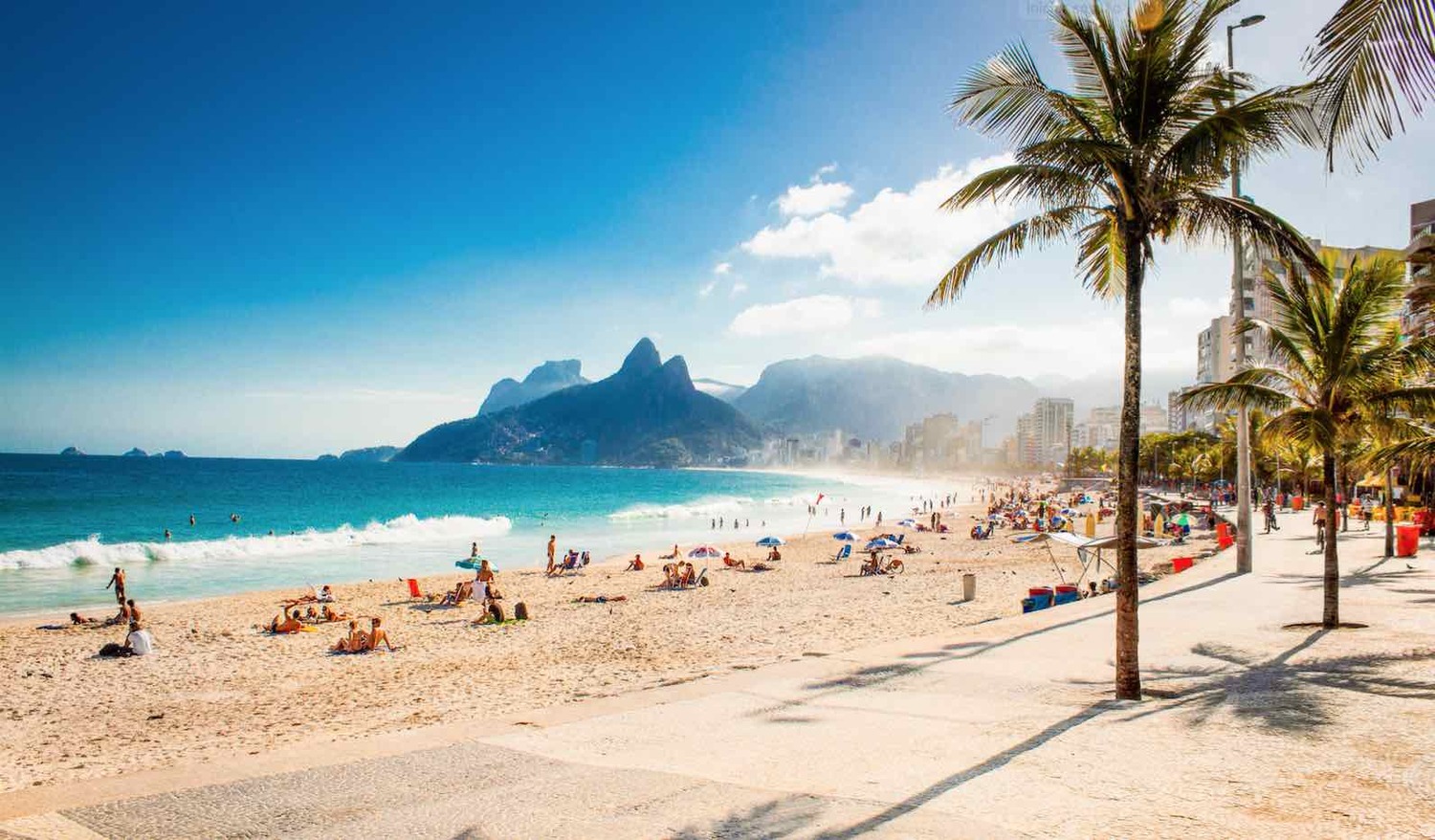 The women

OK, so we're finally getting to the important bits: the women. Brazilian women are famous around the world for a few things. In general, they don't need much introduction. They're beautiful, sexy and have beautiful butts that make other women jealous. They wear very revealing bathing suits to the beach that many call "dental floss" or "fio dental" in Portuguese.
My favorite part about them is the fact that they just exude sexuality that other women—like the super feminine Ukrainian woman—can't come close. Don't get me wrong, Ukrainian women are sexy, but they lack the sexuality of Brazilian women.
Here's the thing, a typical woman from Brazil isn't usually the most attractive woman if judging strictly by the face. Most of them don't exactly have supermodel looks, but when viewed as the complete package, they just exude immense sexuality that just turns you on like no other woman can or will.
This is something that I've discussed with my friends. And all of them agree that there's just something magical about Brazilian women that almost all the other women just lack.
For instance, Eastern European women are gorgeous to the point of being mistaken for models, but because of the closed culture (Soviet Union) and colder climates, they just don't exude the same level of sexuality as their Latin American—and especially—Brazilian counterparts.
I prefer that. If given the choice, I would choose a super sexy woman that turns me on compared to a woman with a beautiful face but lacking charisma. What's the point of amazing looks when the woman looks charisma and doesn't feel too comfortable in her environment? 
Of course, many guys might indeed prefer a gorgeous girl even if she doesn't exude super sexy charisma, but I'm one of those guys who value the overall package: looks, personality, sexiness, charisma, sex, etc.
When viewed from this perspective, Brazilian women are simply unbeatable.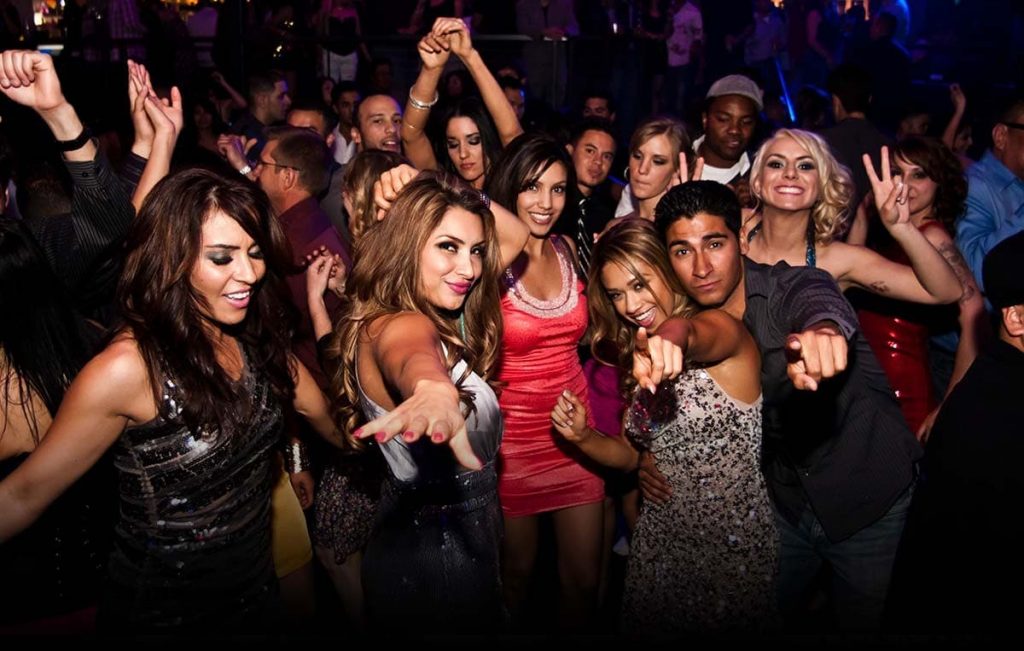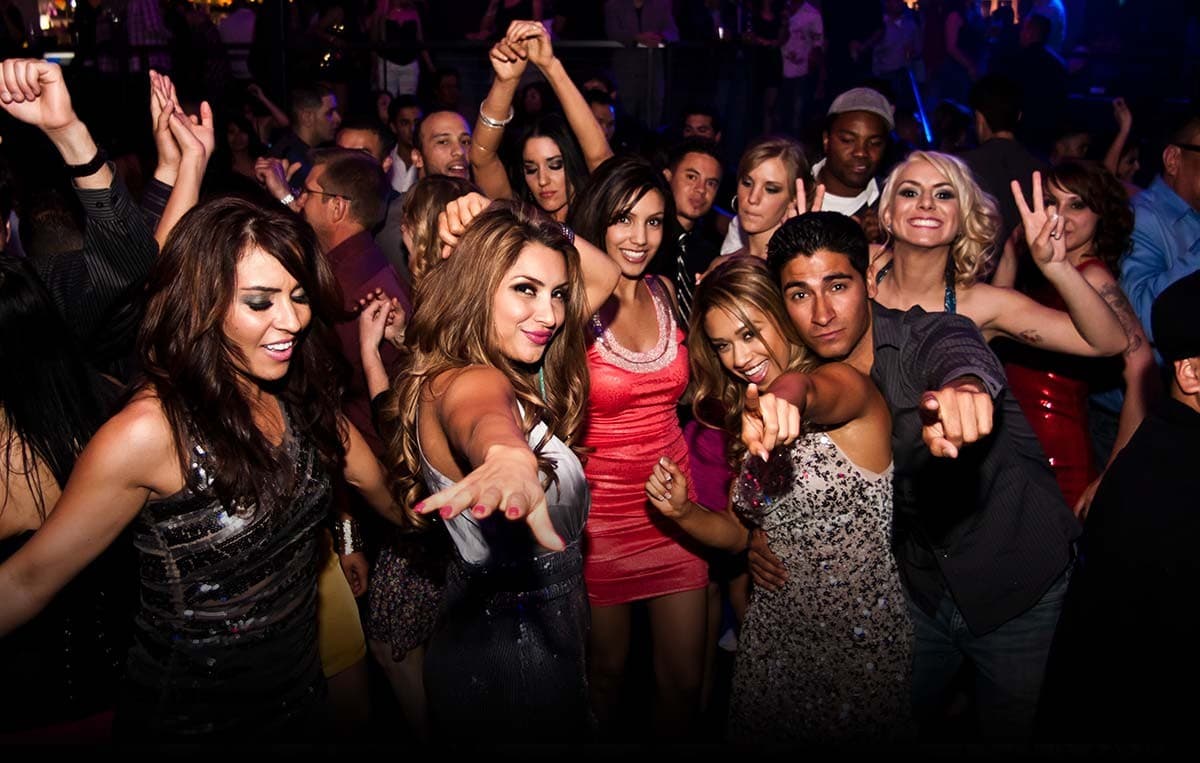 Are Brazilian women easy?
There's a certain stereotype world over that Brazilian women are super easy. The reason for this stereotype is because foreigners are constantly inundated with images of Brazilian women wearing skimpy clothing, dancing, and their overall sensuality is automatically translated into being easy.
All of that is false. Brazilian women are, for the most part, fairly traditional. I say "for the most part" because there's also a geographical factor. Typically, women from the Northern parts of Brazil (Bahia, Recife, Amazonas) are "easier" than women south of Rio de Janeiro (São Paolo, Curitiba, Porto Alegre).
In Rio de Janeiro, women are also fairly traditional, so it pays to follow the typical 3-day rule. 
As you go more South, women become more European (both in looks and mentality) so things like one-night stands are typically out of the question.
Of course, I'm not saying that one-night stands don't happen; they do and they happen more often than not, but I definitely wouldn't bet on flying into Rio de Janeiro for a weekend, meeting a girl and then bringing her back to your place.
The chance of that happening is pretty slim. My advice is to plan for a minimum of two weeks, a month is even better, but two weeks should suffice.
That would give you enough to meet the girl of your dreams, wine and dine her and seduce her.
What's it like dating Brazilian women
By the way, if you're interested in meeting Brazilian women, I highly recommend you try out this site. This is how I met a high-quality woman who became my girlfriend for three years. I can't highly enough recommend this site.
The dating game plan
Brazilian dating culture is all about the 3-day rule.
After meeting her and getting her contact info, the first date should be something like a nice lounge with good drinks somewhere. This is where you're going to spit your game and get the all-important kiss (see below).
On the second date, you can keep it super casual by doing some daytime activity such as going to the beach, shopping in one of the large shopping malls or just going for a walk in the city.
By then, it should be well established that you both like each other, so there's no need to try hard for kissing or anything like that.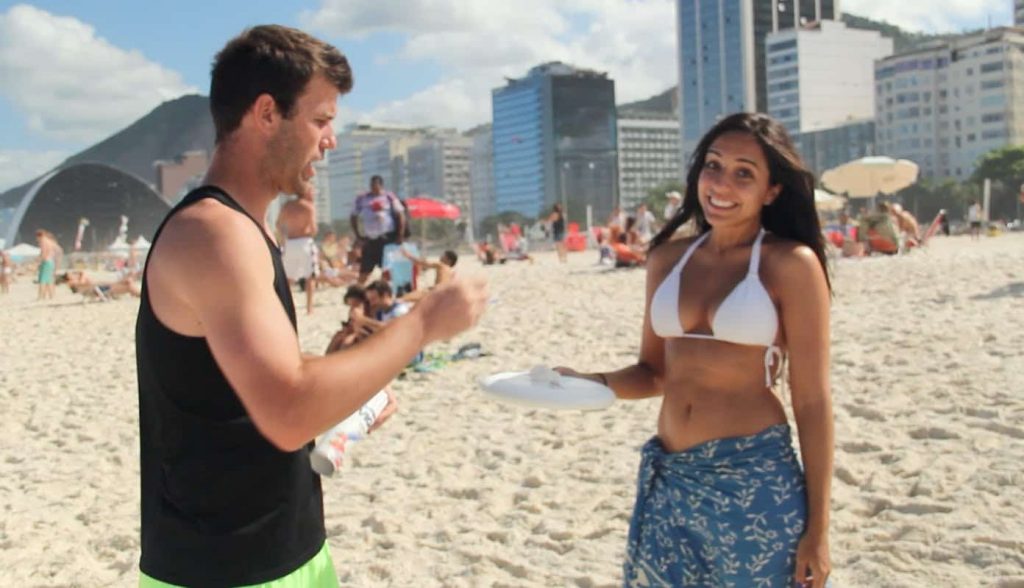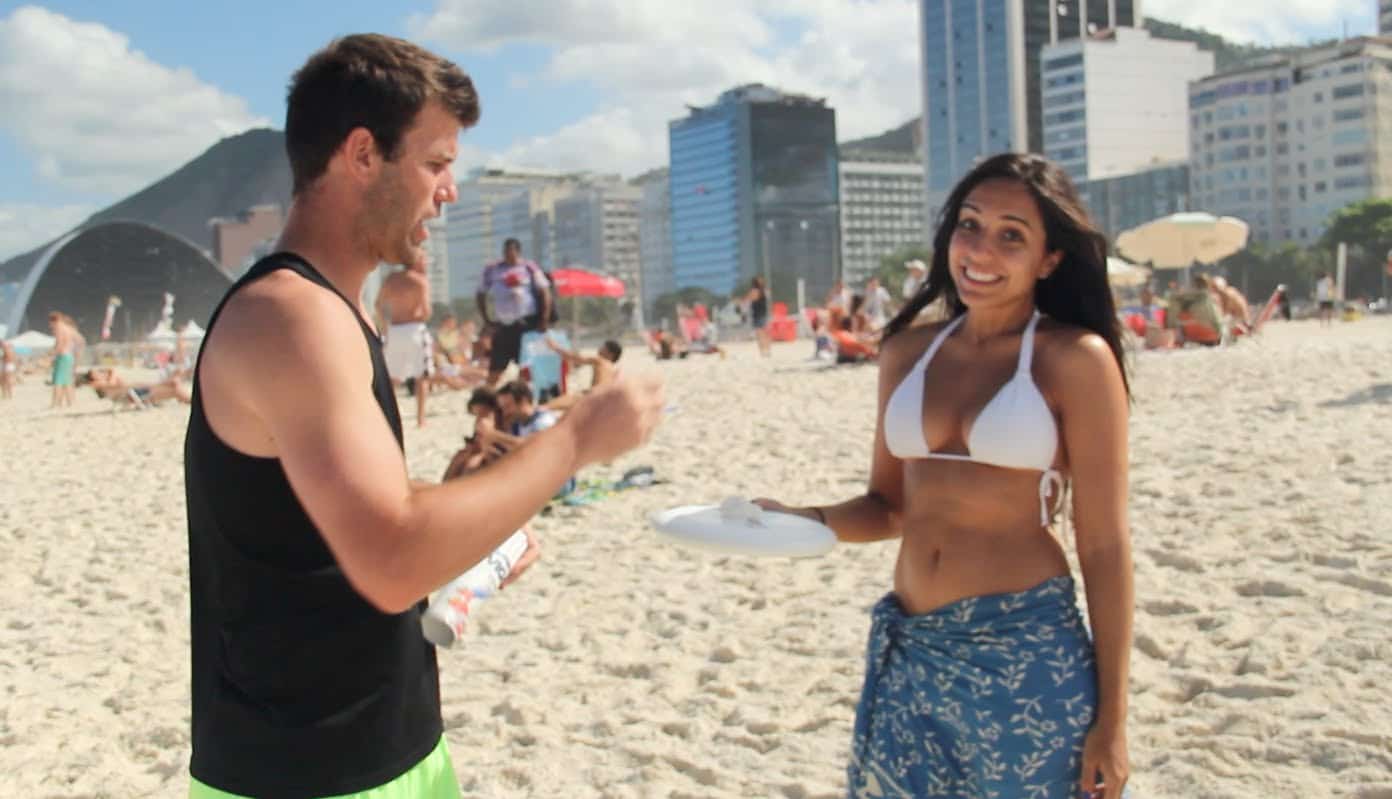 The kiss
Brazil is the only country in the world that I know where you can kiss a woman within 10-15 minutes after getting to know her. Of course, some exceptions do apply and that's assuming she's enjoying your company. 
But if you've been talking to each other for a while and you notice that she's enjoying your company, then don't be afraid to go for that kiss.
On the other hand, since kissing happens so quick, it generally doesn't mean much and is not an indicator that you're going to get laid soon. It simply means that you're no longer will be friends and maybe something more.
Brazilian women are used to Brazilian guys trying to kiss them within the first 15 minutes of establishing chemistry (which happens very quickly after the first meet).
If you don't kiss her soon enough, she might think you're not interested — or worse off — you're weird in some way.
This is something you should keep in mind when trying to get to know the woman.
Your goal should be to build comfort
Once you get the kiss and it has been established that both of you like each other, your objective should be to build comfort.
Don't rush into sex, but also don't shy away from being physical and aggressive. Save the serious make-outs for the bedroom; there's no need to get super heavy on the beach or in another public place. 
On the third date, you can suggest to meet up in your place for some wine or have a couple of beers in a bar nearby your place. This will help with logistics to get her back to your place for some late night fun.
Where to meet Brazilian women online
Let's face it, we all live on the Internet. One of the best ways of meeting women whether you're already in Brazil or still planning your trip is online.
One of the nicest parts about meeting Brazilian women online is that you can do something called "pipelining" – that is, contacting and chatting up women while you're in your home country. Then, when you arrive in Brazil, you'll already have a list of women waiting to see you.
This is one of the main advantages of meeting women online vs. meeting them offline.
So, what's the best site to meet Brazilian women?
After spending months and months creating different profiles all over the Internet, I finally discovered the best site to meet your next Brazilian girlfriend.
The best indicator that the site is solid is the fact that it has a high number of visitors. More visitors, more women. More women, more chances to find your perfect Brazilian girlfriend.
It's all simple math.
Numbers don't lie.
After checking out all the dating sites and doing my research, it was obvious that the obvious winner was Brazilian Cupid. The site boasts thousands and thousands of active members.
How to meet Brazilian women on Brazilian Cupid
[For a complete guide on meeting women the right way, check out my Brazilian Cupid Review.]
OK, so here's how you meet Brazilian women on Brazilian Cupid.
First of all, have a look at this honest testimonial from a real member.

This is just one testimonial of most likely thousands and thousands of happy customers who were able to meet the woman of their dreams and be happy.
I even have a couple of acquaintances that we're able to do the same.
It works!
I remember when I signed up and began browsing the site, it didn't take look before I received a series of messages from very attractive women: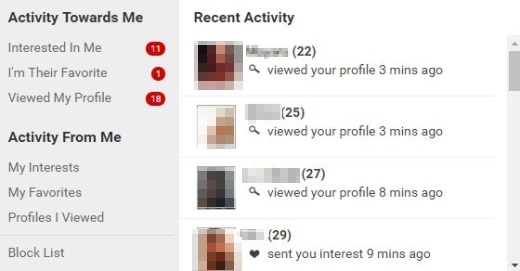 Are you ready to meet attractive Brazilian women?
If so, follow this simple guide:
Step 1: Register on Brazilian Cupid
Once you register, you're ready to go to the next step
Step 2: Add a profile picture
Hey, other women want to see what you look like. So, go ahead and upload a nice picture of yourself.
Tip: I found that pictures where the background is beach or sea work the best. But if you can't get a picture like that, then any picture would do. Just make sure you look relaxed and maybe with a slight smile.
Just don't look too creepy because that will just scare the women away.
Step 3: Upload more profile pictures
It never hurts to upload a few more pictures (2-4) just give women a better understanding of your life and what you're about.
I remember when I only had one picture, many women would ask if I had more pictures because the first picture wasn't clear enough.
To do that, just click the "Profile" tab just below the member menu.

It took me about five minutes to complete the profile and put it in all the interests for other women to see what you're all about.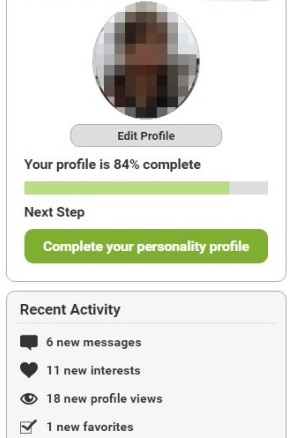 Step 4: Start contacting women!
Now we're getting to the fun parts.
This is where you'll look through the profiles of the gorgeous women and begin contacting them.
If everything about your profile is set upright, you should be receiving a message shortly, sometimes that happens instantly if the woman you've contacted is also online.
Of course, if you'd like the ability to message hundreds of women, you will need to upgrade your profile. But, honestly, that's a small price to pay for love, right?
Imagine that you meet an amazing woman, even your soul mate, what's a few extra bucks to do so?
Here's a sample message I used to get lots of messages:
Hey,
I couldn't help to message you and let you know that you have a nice smile.
After looking over your profile, I think we would get along pretty well.
Acho que a gente pode fazer algo juntos (I think we can do something together)
Let me know!
Beijos
[Your name]
 
Brazilian women love it when a man is direct and isn't afraid to tell a woman he loves here.
The rules of the game
Be confident and aggressive
Brazilian guys can be extremely confident and aggressive when pursuing the women they desire. A Brazilian guy doesn't need to get wasted and see double before approaching the woman he wants. Once they find a woman attractive, they go over there and approach her.
It's that simple.
This means that Brazilian women are very used to guys approaching them directly without the indirect games that people play in the West. A Brazilian woman is entirely comfortable with getting approached by a strange man on the street, in a store, in a restaurant, a coffee shop or even the beach.
She's not going to "freak out" like a woman in a Western country (USA, Canada) where guys are timider and don't approach women.
Be direct
This brings on to the next point: be direct. When approaching a Brazilian woman, don't beat around the bush. Don't play indirect games. Don't ask for "directions" (unless you mean it). 
Once you find a woman you like, simply come over, tell her that you noticed her walking or sitting, that you found her attractive and then ask her if she'd like to meet up one day.
Brazilian women appreciate a man who wants something and isn't afraid to get it. Thus, they will be direct in return. If she likes you, she'll let you know immediately. And, if she doesn't, she'll tell you the same.
Unlike American women, they'll never shame you or make fun of you or your approach.
No asshole behavior
Don't be an asshole to women. Don't use the so-called "asshole game" when trying to communicate with women that are very common with American women.
Respect women. Don't play any stupid games, don't insult them, and don't treat them like shit. Be nice but also aggressive (don't be a nice guy).
Brazilian women don't think highly of men who look down at them and don't respect them.
If she isn't responding well to your advances, then she probably isn't attracted to you. In this case, you should just stop pursuing her and find another woman.
Speak Portuguese
I'm not going to beat around the bush, but if you want to connect with beautiful women in their own country, you have to do it in their language. That means learning Portuguese.
Of course, some English is spoken in the major cities. In Rio de Janeiro, some of the richer and better-educated women will speak at least some English. The same for more educated women in a city like São Paolo. Additionally, women who have spent some time in the US or the UK will also speak some English.
But there are two problems with relying only on English. First, you will limit yourself to the women who speak English. That means limiting yourself to women who have lived in the West or, at least, women who have been heavily exposed to a Western country.
That means you can forget all about regular, middle-class Brazilian women who don't speak a word of English. That's missing out on a huge opportunity.
Second of all, it doesn't matter which country you're in, but trying to connect with people in some third-party language (e.g., English) instead of in their own is always problematic. When I lived in Brazil, I made an effort to learn Portuguese. After learning it, my ability to connect with women skyrocketed. It made ALL the difference. I can never imagine living (or visiting) Brazil and not being able to speak Portuguese.
So, my suggestion is that you must learn Portuguese for the best results. Or, at least make a solid effort of at least trying to.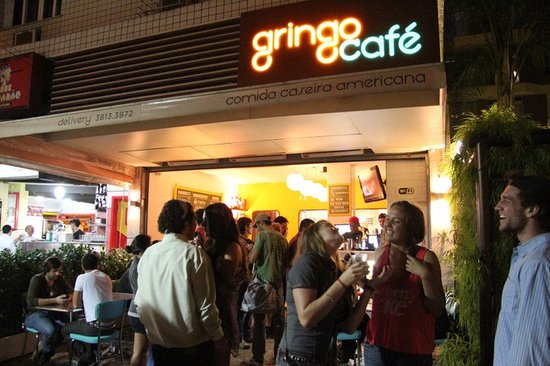 The gringo factor
There's one important factor I want to mention before discussing how dating works: the gringo factor. Being a foreigner means you'll automatically have a different experience dating local women than a local man. Not better or worse—just different. That's just part of the game so you have to accept it.
First of all, my experience has shown that there are two kinds of women: those who only date Brazilian men and those who are open to dating both kinds of men. I've also met women who only date gringos, but those have been relatively rare.
The other thing you have to realize is that Brazilian men can generally get away with a lot more than gringos. What I mean when I say that is that a Brazilian man can be super aggressive with a woman in a bar, and the woman will accept this behavior (she'll just shrug it off as a "Brazilian thing.")
On the other hand, a gringo doesn't have that freedom. A gringo can't simply be super aggressive because the woman will not accept such behavior: she might think to herself, "Who the hell does this gringo think he is? Does he think we're that easy?"
Thus, some Brazilian women won't be as comfortable when gringos behave aggressively but not when Brazilian guys do the same.
Of course, that might not be the case, but because of the gringo stereotype, there's always a risk a woman will think that.
The point I'm trying to make is that you need to be careful with your behavior and can't just do the same thing Brazilian guys do. Even if you have a great game, you might get a completely different reaction from the woman you're pursuing.
Meeting women
How to meet women during the day
I can't name a single country where it's easier to meet women during the day than in Brazil. Brazilian women are completely comfortable being approached during the day; Brazilian guys do it all the time—everywhere.
A good way to learn about local dating customs is by observing Brazilian guys. Brazilian guys are confident. But they also don't need to get drunk to approach women. All they do is look in the direction of the woman they like, get up, go over and initiate a conversation.
They also don't care about rejection. So, if the girl declines, they move on to another woman. There are so many of them, so being rejected by one woman is never an issue.
Whenever you see a woman that you like, simply approach her and ask her how she's doing.
In Brazil, everything is very simple, so you don't need any fancy lines or elaborate approaches, you just need to come over and open your mouth. Once you do that, she'll know exactly what you're up to, so there will be no misunderstandings and awkward moments.
Where to meet women during the day
The fact that it's so easy to meet women means that entire cities are your playgrounds. You can approach women pretty much anywhere. When I lived there, I approached women in coffee shops, restaurants, gyms, beaches, juice bars, and pretty much anywhere I saw a cute woman.
This is something that you really can't do as much in European countries because the women are on-guard and aren't very comfortable with being approached by strangers on the street (you can blame the new media for scaremongering people).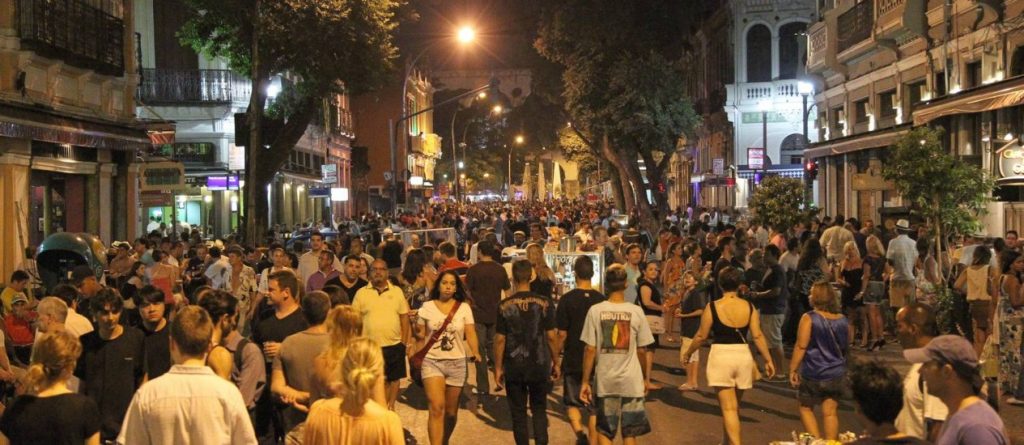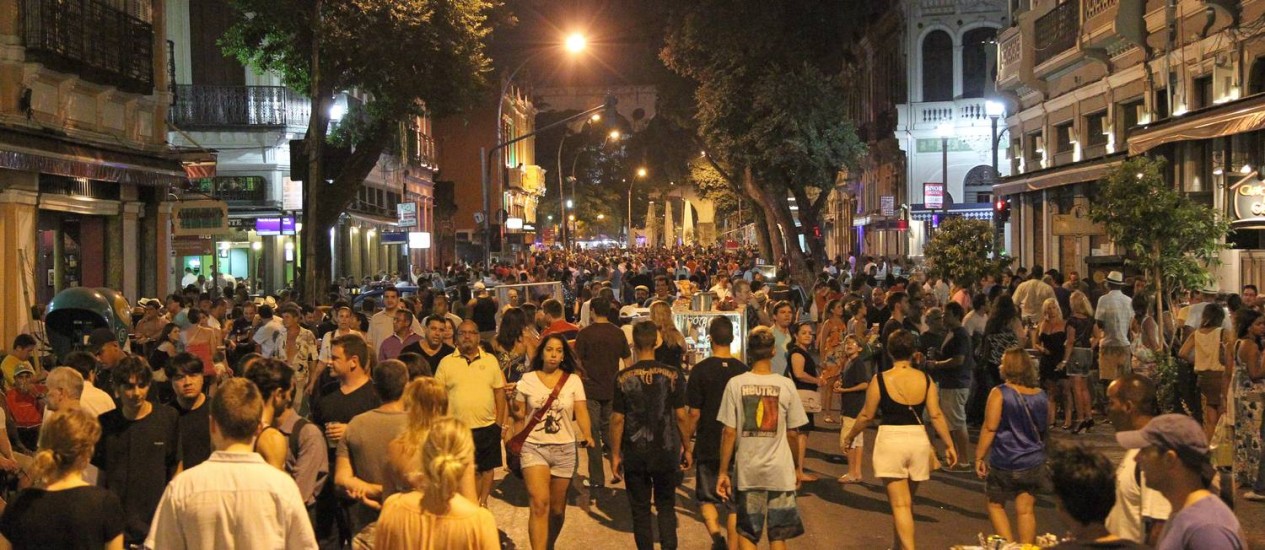 Nightlife: how to meet women at night
Like anywhere else in the world, meeting women at night is also a great strategy. When I lived in Brazil, I went out 3-4 days a week and never had a problem meeting women.
In Rio de Janeiro, where I spent the bulk of my time, nightlife works in peculiar ways. Being a beach city, the whole life revolves around the beach. On weekdays, the beaches aren't as packed, but during summer months, the beaches are packed on weekends.
This means that instead of partying hard on Friday or Saturday nights, people typically party until around 1-2 am and then head home. That's because they want to wake up earlier the next day (Saturday or Sunday) and spend their day at the beach.
That's completely different from your typical nightlife scene in most cities around the world where people party until the wee hours of early morning.
So, if you're in Rio, this is something you should take into account: the nightlife isn't great—but still doable—although the good news is that you should have no problems meeting women during the day pretty much anywhere.
Meeting women online
There's another time-tested method of meeting women: online.
The usual suspects come into play such as Tinder and an entire assortment of other online apps.
In Brazil, Tinder works very differently than in other parts of the world. It's extremely easy to match women and meet them, so you don't need to try very hard. I used the same strategy that's described here.
When I visited Brazil and began using Tinder, I immediately had a ton of matches, so getting dates was never a problem.
On the other hand, this is a really good site for meeting high-quality Brazilian women.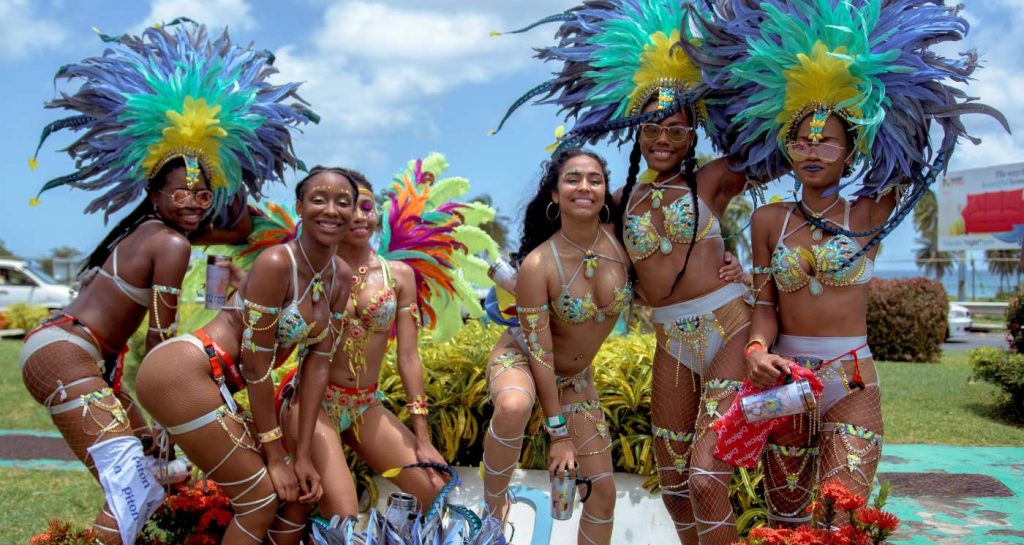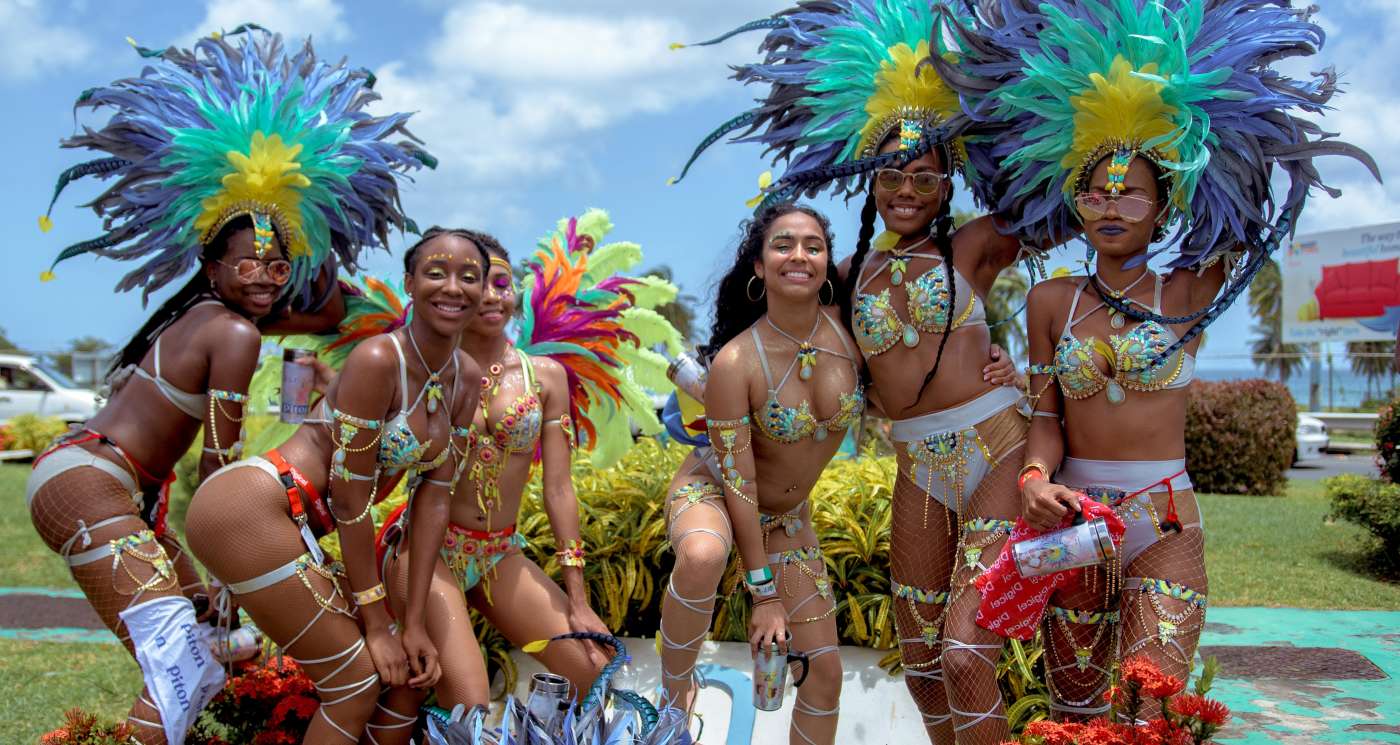 What about Carnival?

A lot of people think that Carnival is some kind of an orgy fest where everyone is having sex with everyone else.
That's not true at all. Carnival is just one big party, something that Brazil is accustomed to as a country. Thus, it's not necessarily about sex or anything like that.
For more information, read my other article about whether it's worth it to visit the Brazilian Carnival.
Click here to easily meet beautiful Brazilian women. I can't recommend this site highly enough. This is where you can meet some of the highest quality women ever.
To sum it up
Learn Portuguese. Your options expand greatly when you're at least conversational in Portuguese. Girls know that you're not a fly-by-night tourist and, instead, see you as someone who's at least somewhat dedicated to the country.
Be aggressive. Brazil is one probably one of the most aggressive dating cultures I've ever experienced. Girls are completely fine when guys approach them out of the blue and ask them out. Brazilian guys are super aggressive as well and don't need to see twice (be drunk) before approaching a woman they like.
Be in shape. Whether you're in Rio de Janeiro, Belo Horizonte, São Paolo or Salvador, you'll notice a common theme: both men and women are always striving to be in shape. Especially in a city like Rio, with its great beach, it's important to at least not to be fat. Being overweight will be a disadvantage when it comes to dating (come to think of it, I can't think of one country where it will be much of an advantage)
Be patient. It's fairly rare for Brazilian women to sleep on the first date. Although it does happen from time to time, it's much more common in the second or third date. Of course, you can try to take her home on the first date, but don't be disappointed if she rebuffs your advances and you end up needing a few more dates to seal the deal. That's completely normal.
Don't be a jerk. Being a jerk as a tool for generating attraction has its place in certain cultures (USA, Canada, and other Western countries), but it has no place in Latin America and Brazil. Brazilian guys are aggressive but always respectful. None of that "nice guy" stuff, but also none of that disrespect that you might notice in the West.
Have a well-balanced life. More than anything, it's important to have a well-balanced life. Don't just focus 100% of your time on the women, but develop other hobbies like BJJ, surfing, or something else. No woman wants you to devote 100% of your time to her. She wants you to pursue your goals and enjoy the ride. When I lived in Brazil, I had lots of friends, trained BJJ and worked out. The women were the icing on the cake. It worked out well this way.
Finally, go out and meet Brazilian Women.
Where to stay in Brazil
One thing you must understand about Brazil is that each major city and state are like a country within and are very different from other countries and cities.
During my sojourn in Brazil, I mostly stayed in Rio de Janeiro. I first thought that the rest of Brazil is exactly like Rio de Janeiro. Then, as I was getting ready to leave Brazil, I went and lived in two other cities: Belo Horizonte and São Paolo.
Rio de Janeiro is a city that doesn't need much of an introduction. Everyone knows what the city is like and what to expect. It's one of the most exotic cities in the world. Not only there are great beaches to relax on, but you also have the historic downtown area and even museums if that happens to be your thing.
One thing you have to keep in mind is that Rio de Janeiro isn't exactly the safest city out there, and can be downright dangerous. When I lived there, I would never leave my house with anything I was willing to lose. That meant not going outside with my expensive smartphone, a watch, and a wallet with lots of money.
Here's some solid advice: dress like a local, don't act like a tourist, don't stand out and you should be ok.
Belo Horizonte is only eight hours north of Rio but is an entirely different city. There's no beach. The people are very different; they look and act differently. They even speak with a different accent.
Additionally, as I wrote above: Rio de Janeiro doesn't have the best nightlife in the world because the people are eager to hit the beach in the morning. 
Well, Belo Horizonte doesn't have that problem because it doesn't have a beach. When I went out there, I typically partied until 4-5 in the morning, something that wasn't possible in Rio de Janeiro. So, if you love the nightlife, you won't be disappointed.
São Paolo is one of the largest cities in the world and has pretty much everything that you may desire. There are tons of different neighborhoods with awesome attractions: cafes, restaurants, lounges, nightclubs, etc.
There's even a beach that's only one hour away in a neighboring city called Santos.
I spent a couple of months in São Paolo and quite enjoyed it. While it isn't as exotic as Rio de Janeiro, it's more sophisticated and cultured. The people are more cultured as well. While it's not a super safe city, I felt it was somewhat safer than Rio de Janeiro.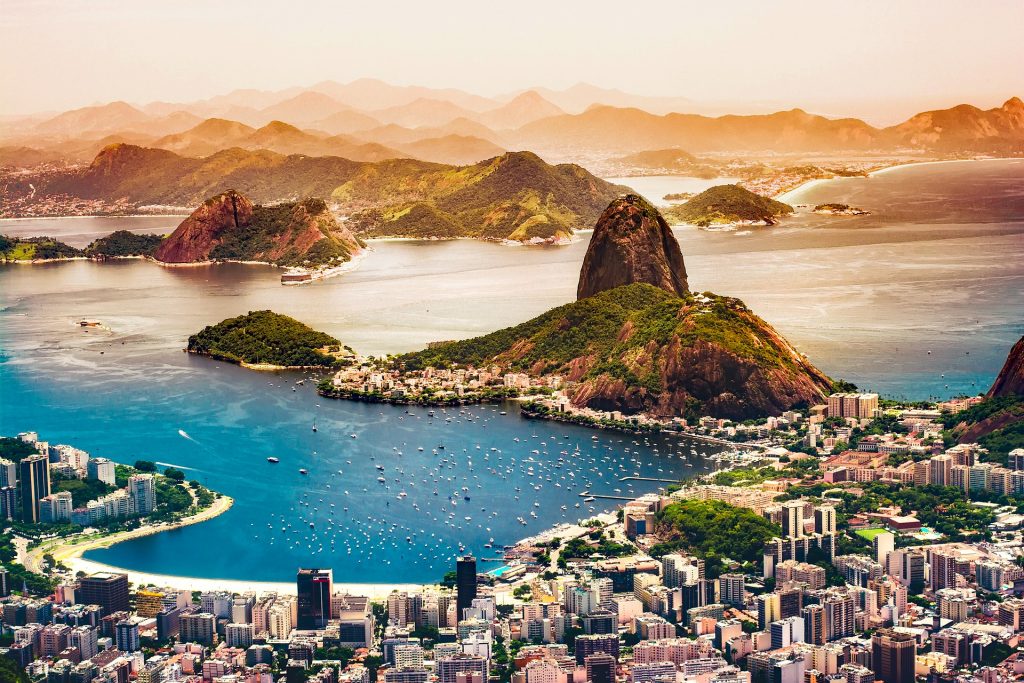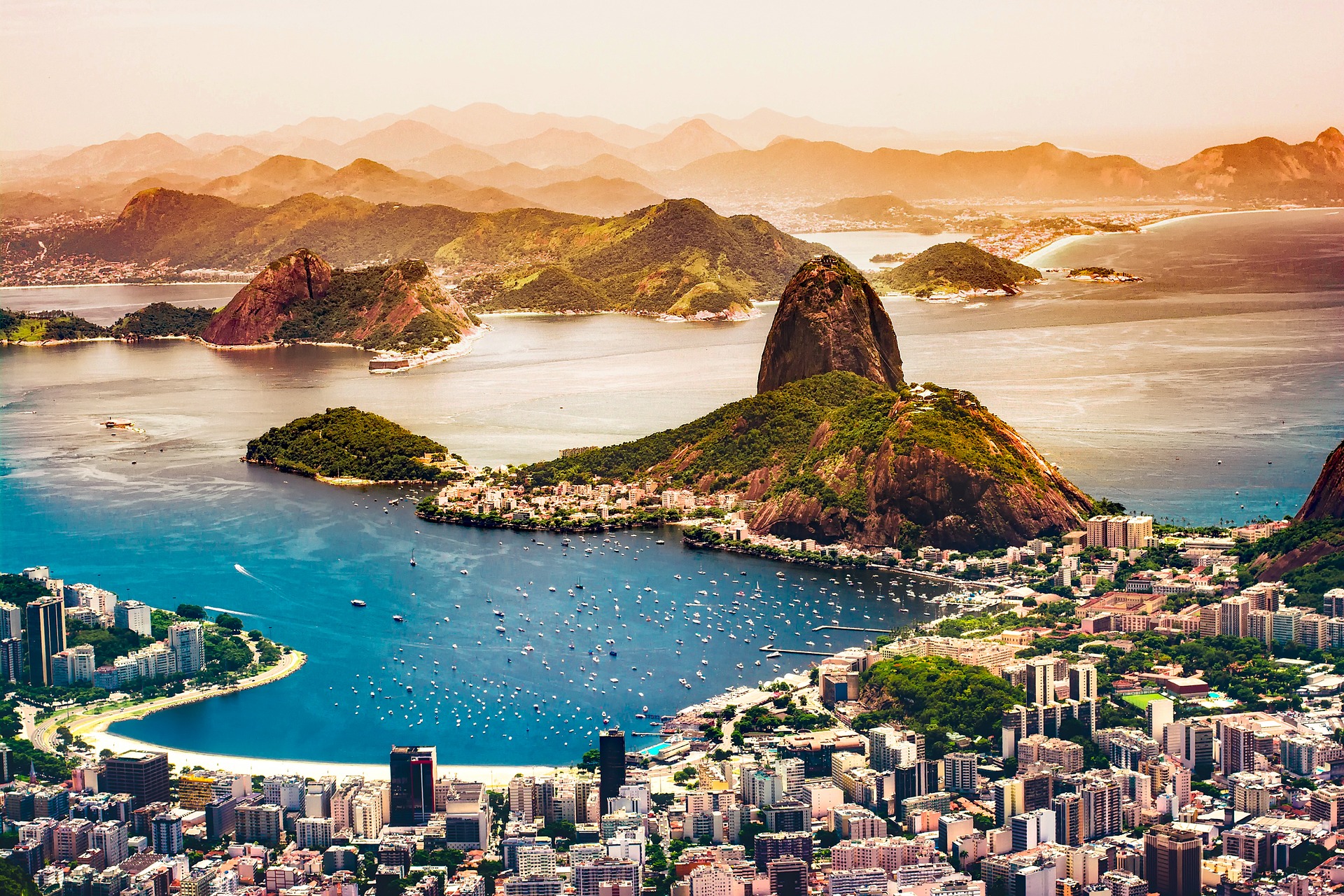 When to visit
Brazil is a hot and tropical country most of the year, so no matter where you go, you're probably not going to need to pack a lot of winter clothes.
For instance, in Rio de Janeiro, it's scorching hot pretty much all year except the winter months of June-August. When I stayed there, the lowest the temperatures ever got was around 15 C (60 F), and that didn't last very long.
By September, the temperatures start to rise again and it's back up to the typical 30C (86 F) in no time.
The further south you go, the more you will experience regular seasons. In Southern Brazil, it gets fairly cold and even snows in the mountains.
Honestly, if you're heading down to Rio de Janeiro, I wouldn't worry about the perfect time to visit because it's pretty the same weather year-round.
Unlike Europe with its dreary and freezing winters, Brazil is an awesome country to visit pretty much year-round.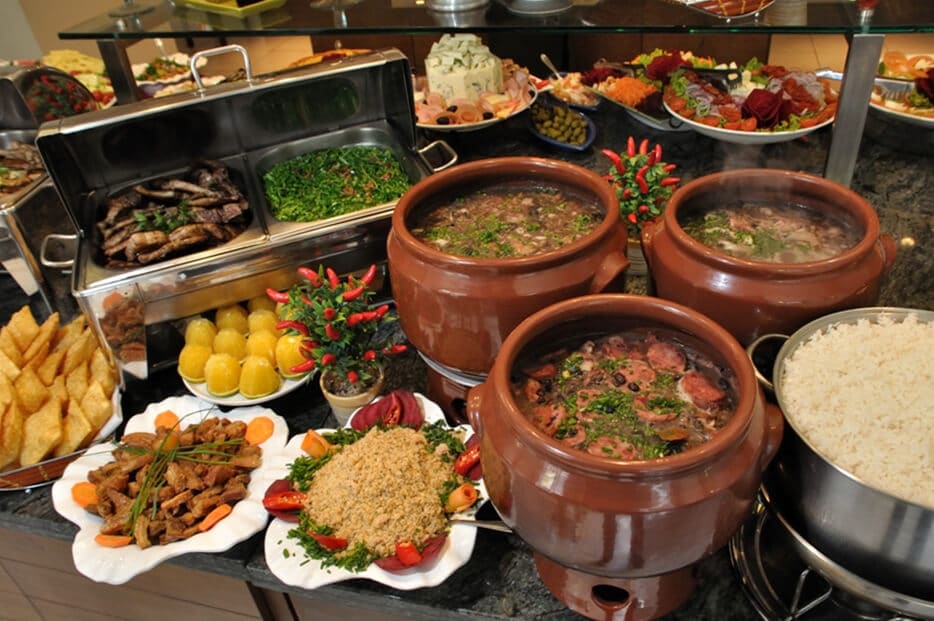 The food
Brazilian food is diverse and rich. Not only there are bazillion different juices, with most of them not available anywhere else, but you also have delicious and savoring meats.
Brazil is well known for having amazing BBQ meat. Brazilians prepare it in their special way, one that's completely different from American BBQ (or other country's).
It's so delicious that when I lived in Brazil, I couldn't resist having it almost every day at different eateries.
Brazil's national dish is called feijoada. It consists of rice, beans, and pieces of meat. It's super filling and healthy, so if you're on a tight budget, you will have no issues staying fed and healthy.
OK, So where can I find a good Brazilian girl?
In my opinion, the most efficient way of meeting a Brazilian girl is online. This way you can sit on your couch in your living room and browse hundreds of profiles of available Brazilian women who are also looking for a relationship (or a fling).
A quick caveat: unfortunately, just like anywhere in the world, some women are only looking for a sugar daddy or a sponsor, and a country like Brazil is no exception. That's why you should avoid places like Tinder for meeting women since it's full of gold diggers and other low-quality women.
A much better place to meet Brazilian women is through a reputable online dating website such as Brazilian Cupid. That's actually where I met my first serious girlfriend. Many of my friends got married to the women they met through the site. The biggest difference between Brazilian Cupid and Tinder is that the women on Brazilian Cupid are far more traditional instead of looking for something quick.
Sign up for free and start talking to Brazilian women today!