Venezuelan women are legendary and that's one of the reasons that Venezuela was a country that I've always wanted to visit. After traveling around Colombia, I finally got a chance to do exactly that.
I spent a week in Caracas and then traveled around the eastern part of Venezuela, in smaller cities and villages near the beautiful Caribbean shoreline of the Caribbean Sea.
In this guide, I'll tell you everything you need to know about Venezuela and how to meet, seduce and date Venezuela's best product: their women, which are some of the sexiest and feminine in all of Latin America, and, maybe, even the world.
Orientation and logistics
Venezuela is a country located in the northern part of South America and borders Colombia to the West, the Caribbean Sea to the north, Brazil to the south and Guyana to the east.
It's one of the world's largest producers of oil and has been the site of intense protests in the past years, as well, as poverty and instability, much more unstable compared to the relatively stable Colombia next door.
Caracas is the almighty capital and is probably the city you will be flying into. While Caracas is a decent city to spend time in its own right, I wouldn't really spend more than 3-5 there unless you absolutely have to. There are plenty of other cities that are better for both touristy stuff as well as getting to know the women.
Another city that's worth a visit is Merida, Venezuela's second-largest city located in the western part of the country. Merida is a very scenic city and is much more stable than the capital. It's also a very livable city, where I can definitely see myself staying and living anywhere from several weeks and even several months as time allows.
When I traveled around Venezuela, I spent a lot of time in smaller cities such as Lecheria, Puerto la Cruz, and Barcelona. Those cities have a nice relaxed Caribbean vibe, but, they weren't the safest cities I've ever been to (more on that later).
There are also several cities on the western Caribbean coast, near Colombia, and, while they're very scenic, there's also plenty of instability, especially when there's political unrest, so you'll have to play it by the ear.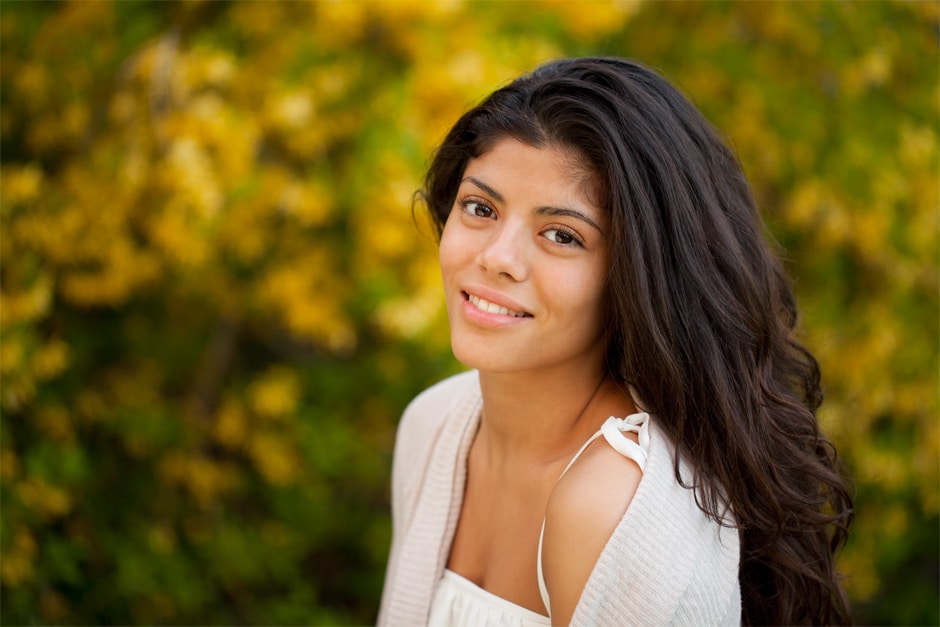 Safety and scams
Unlike neighboring Colombia, which is more secure and organized, Venezuela comes with its share of safety problems and scams. In fact, it's one of the most dangerous countries in Latin America, so you always should be on high alert when you're traveling through the country or just hanging out.
The journey from the Caracas airport to Caracas is especially dangerous with various kidnappings and armed robberies on public buses, taxis and other forms of transport. In fact, when traveling to the city from the airport, I would only advise taking officially registered cabs. At the time of this writing, they were black Ford Explorers, but that may have changed. Another great option is to take an Uber from the airport as well.
Unlike many countries, where scams are more hidden and not direct, in Venezuela you can get confronted by an armed assailant at pretty much any hours of the day, so you must be careful. (Of course, do keep in mind that millions of people get through their day without any issues whatsoever, but I want to make sure you understand the risks, too.)
Here are some tips to maximize your chance of safety:
Always take only official, registered taxis or Ubers. There have been lots of issues with drivers overcharging their guests or even leaving the meter running. And always keep your eye on the meter, no matter what.

Always be aware of your surroundings. When you're out in about, especially in Caracas, but this is applicable everywhere, be aware of what's going on around you. If you're not Latin, you will definitely stand out in Venezuela and you will get noticed by your appearance and how you're acting, especially if you're looking everywhere as you're walking somewhere.

Be careful with money changers. Venezuela has a black market exchange rate where you can sell dollars and buy the local currency (bolivars) much cheaper than by using ATM's. And, while, it's illegal to use the money changers, everyone uses them so there are no problems with that. Having said that, always count the money that you give and get back. There have been various reports of money changers claiming you didn't give them enough money (when you did) or giving you the wrong change.

Try not to wander into bad neighborhoods or go out at night alone. Even in the richer parts of Caracas, things can get dangerous really quickly. Always take some form of transport at night, it might save your life.
Language and communication
The official language in Venezuela is Spanish. Like all Spanish-speaking countries in Latin America, Venezuela has a certain accent that's more inlined with Caribbean dialects than, for instance, Spanish that's spoken in Colombia or Argentina.
Like in the rest of Latin America (and even Spain), English isn't really very widely spoken. So unless you're going to be talking with hotel workers or tour operators, my advice is to learn at least some Spanish so that you can at least ask for directions, or even have a small chat with locals.
Not only will you be able to express yourself clearly, but it'll make your trip much more memorable and interesting than trying to explain yourself with English only.
Venezuelan dating culture
OK, now we're getting to the good bits: the women. Like neighboring Colombia, the Venezuelan dating culture is very traditional. That's because much like the rest of Latin America, Venezuela is a staunch Roman Catholic country, so you can expect old school traditions where a father "gives away" a daughter to finance for marriage without endless "dating" that's extremely common in the rest of Latin America.
While that's less common in big cities such as Caracas, that's still more or less the norm all over the country—even more so than Colombia, but not much less.
That means that as a foreigner—especially if you're not a Latin from a neighboring country—you will be at a slight disadvantage, especially if you're just traveling through and not really living there.
Thus, if you're a fly-by-night foreigner who's staying a hostel in Caracas before jetting somewhere else, your choice of women will be extremely limited—mostly those who're into quick and easy relationships and not much else.
Venezuelan women are also into the status and nice things, especially when they're young (the early 20s), and probably wouldn't want much to do with a young (or older) backpacker who's merely passing through.
Still, that's just the cultural stuff, if you're smooth with women and have a decent game, you'll be able to find a nice girl to date and hang out with (more on that later).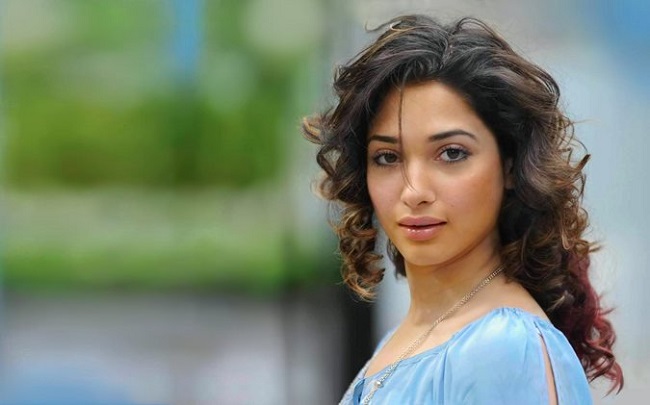 Dating Venezuelan women
While dating women follow a similar script regardless of where you're in the world, things are a bit different when it comes to Venezuelan women. In this section, we'll discuss the means and ways of meeting at pretty much any hours of the day, and via any methods, you can think of.
Day game
The easiest and most natural way of meeting Venezuelan women would be during the day. That's because you don't need anyone else to help you or to vouch for you. You also don't need to buy an expensive VIP table at a club, drive a super nice car, but just your might and confidence is enough.
Venezuelan women are used to very aggressive guys who have strong confidence and can approach women anytime without any problems. Thus, when you stop and approach a woman, you will certainly not the first person to do so.
This means that a woman will know what you want, and might others continue talking to you or just brush you off and ignore you. Both of those responses are completely fine and ones you should expect when you're dealing with Venezuelan women.
Unlike in America (or another western country), you will not be violently brushed off, reported to the police or called a creep), but simply ignored or be told that she has a boyfriend. Simply take that as a No and continue doing what you were doing before.
Approaching in Venezuela works best in shopping malls, coffee shops, the street, and pretty much anywhere where you see Venezuelan women congregate. This is Latin America, so pretty anything goes.
Night game
Venezuela is a country with amazing nightlife. There are all kinds of bars, lounges, and clubs, designed for any kind of audience. There are salsa bars (Venezuelans love salsa), merengue venues, vallenato bars as well as an array of modern bars and clubs that play popular music such as Rock en Español or even American rap.
Choose a venue based on your interests. If you can't dance salsa, don't go to a salsa place otherwise you will just embarrass yourself. An exception would be if you're already going out with a girl you met before, and she knows you're not a great salsa dancer, but still went with you because she enjoys your company and wants to teach you salsa.
Online game
While you can certainly meet plenty of women both during the day and at night, another way of meeting women is online.
Meeting women online is a unique way to meet women because you can do that while you're doing other activities. For instance, you can be working on something but still have your profile on an array of dating sites where women can message you and you can get back to them when you have time.
While there're a ton of ways of meeting Venezuelan women online (such as Tinder), the best online dating site for meeting Venezuelan women would undoubtedly be Latin American Cupid. Latin American Cupid is one of many niche dating sites from Cupid Media, and they've been around 2005.
The best part is that you can register, create a free account and then upgrade to a paid account whenever you're ready (although we recommend upgrading to a paid account to reach more women).
When you're ready to begin meeting Venezuelan women, you can click here to do so.
Final thoughts
While Venezuela is a much more unstable and unpredictable country than pretty much any other country in Latin America, it's still a unique country and deserves your time and exploration.
If you stick to our safety precautions listed above and be vigilant at all times, you will greatly minimize your chances of anything bad happening and should have a good experience. Stay away from Caracas—one of the most dangerous cities in the world—is also recommended (unless you have friends or family who'll tell you where to go and avoid).
Nevertheless, the women are extremely sexy and beautiful, even more so when compared to neighboring Colombia, so even if you've visited the rest of Latin America, you haven't really experienced "true Latina" hospitality unless you've also spent some time in Venezuela. It's a country I wholeheartedly enjoyed and recommend you get to know as well.
Safe travels!