Cartagena is Colombia's fourth-largest city situated on the Caribbean coast and graced with the best beaches in Colombia and also the world.
The weather is tropical, the women are dark and exotic, and what you have is the recipe for the perfect environment to enjoy life and have a great time.
In this guide, I will go in-depth and tell you everything you need to know about Cartagena women, including things like where to meet them, what to do and not do, and other things you can do in this city.
If you're heading to Cartagena or are already in Cartagena, you'll find this guide super valuable.
Introduction
Cartagena is Colombia's fourth-largest city after Bogota, Medellin, and Cali. It's one of Colombia's main Caribbean destinations along with Santa Marta.
Colombia being a very diverse country, Cartagena is radically different from the other Colombia's cities. It's a tropical city, it has a great beach, and the people are much friendlier than those in the capital of Bogota or even Medellin.
While you can easily fly there from anywhere in Colombia, you can also fly directly from Miami via a quick 3-4 hour flight.
Orientation and logistics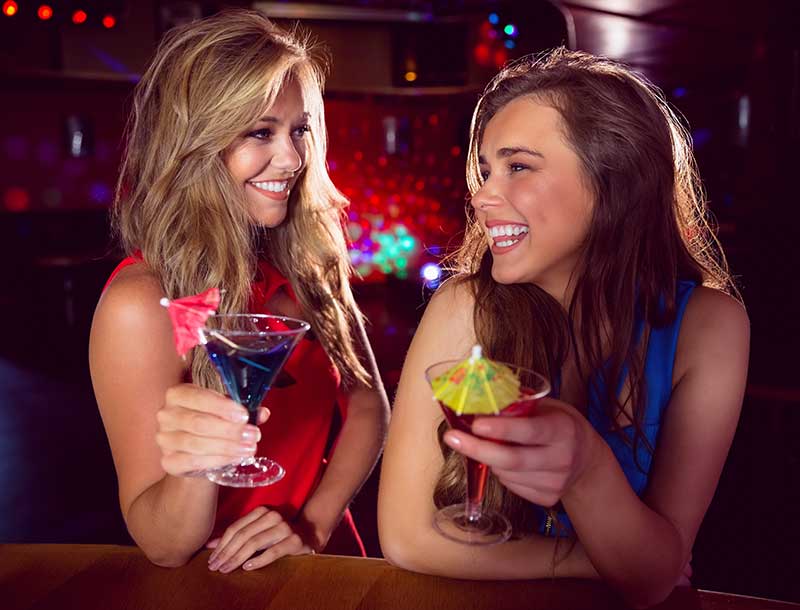 Cartagena is divided into several areas which you may find of interest. There's the picturesque old town, the nice beaches, the newer neighborhood with new condos and glitzy shopping centers.
An easy way to get around Cartagena would be via the affordable taxis. You can also use public transportation, but it would help to know where you're going and to know Spanish in case you get last and need some assistance.
Generally speaking, taxis do a great job of getting you to the destination, so unless you're looking to save a few bucks here and there, taxis should be your main mode of operation in the city.
Cartagena women characteristics
Just like how Cartagena is very different from the rest of Colombia, the women in Cartagena are also very different from the women in Medellin, Bogota or Cali.
They're darker, shorter, and look more African and indigenous compared to the more fair-skinned women in the interior parts of the country. In fact, while the rest of Colombia resembles very European, Cartagena gives you a taste of everything Caribbean.
I'd even say that the women in Cartagena have more in common with Cuban or Dominican women than the women in Medellin or Bogota. So, when you get to Cartagena, forget everything you think you know about Colombia and just realize that you're now in the Caribbean zone where things work differently.
5 things you must know about Cartagena women
Cartagena women love dancing. The Carribean coast is known for many things such as salsa, reggaeton, vallenato, and many other dances. While the salsa is danced all over Colombia, it's a big thing in Cartagena where everyone and their mother knows how to dance it.

Cartagena women are sexy. Call me Mr. Obvious, but Cartagena gives off this sexy vibe that's very common w with Brazilian women more so than Colombian women in the cold and foggy Bogota.

Cartagena women love foreigners. I don't know what it is about the women near the Caribbean, but no matter which country I visited, the women were always very welcoming and friendly of foreigners. Must be the Caribbean vibe and its proximity to oceans that makes the locals so welcoming.

Cartagena women don't speak much English. Sure, you may meet a woman here and there who speaks some English, but for the most part, most of the women you meet will know a couple of words in the language. Colombia isn't a strong English-speaking nation, and that's very true in the Caribbean. Solution: brush up on your español before you go.

Cartagena women love rum. Yeah, rum is a big thing in Cartagena, just like in pretty much all Caribbean countries and islands. I don't think you can go to a party without there being rum being passed around. You'll know what I mean when you get there.
How to meet Cartagena women
Now that we've covered various things you must know about Cartagena women, the next thing I want to talk about is how and where to meet Cartagena women.
You can meet Cartagena women in three different ways: during the day, at night and online. In the next section, we're going to discuss each section in greater detail so that you know exactly how to meet them.
Meeting Cartagena women during the day
One of the advantages of living in Colombia is that the women are super approachable at all times during the day or night. Whereas in some countries, women are scared to be approached during the day, Colombian women are definitely not. In fact, they love it.
Even if you're shy or have the so-called "approach anxiety," you shouldn't worry about approaching women during the day because they relish in a man's attention.
That's why they all dress to the 9's, remember?
That means, if you see a girl you like, walk up straight to her, say "hola," and begin talking to her. Sure, you may get rejected every now and then, but, for the most part, she'll be nice to you even if she rejects you.
In Cartagena, the best places to approach women would on the beaches, the street, the huge shopping malls and various shops/cafes where you seem them frequent.
Even if you get rejected (happens to all of us), you will love approaching women in Cartagena.
Meeting Cartagena women at night
Cartagena, being a tropical city, has awesome nightlife. The nightlife is on par as the nightlife in Medellin, and maybe even better. So, if you've stroked out and didn't meet any women during the day, there's still a chance to meet them at night.
There are tons of great bars and clubs for approaching women. Here are some of my favorites:
Tu Candela – Carrera 6 #34-25

La Movida – Calle 33 #2-14

Cafe del Mar – Baluarte de Santo Domingo

The Clock Pub – Calle 34 #7-33

Green Moon Bar Disco – Avenida del Consulado Carrera 67 Calle 30

La Jugada – Carrera 6 #34-25
Because bars and clubs are constantly changing, it's worth asking a local or a taxi driver to recommend a good club. Just don't let one drive to some strip club where they get a commission!
Meeting Cartagena girls online (my preferred method)
On the other hand, if you prefer a more non-face-to-face approach like meeting women online, I got you covered as well. Meeting women online is my preferred method, and in Colombia is actually the best way to meet high quality and beautiful woman regardless if you're interested in dating or marriage.
My best and most recommended site for doing so is the aptly named Colombian Cupid. Compared to all the other online dating sites, it has a huge selection of single women who're single and ready to mingle.
The best part is that you can go there now and create a free account.
Tips for tourists and expats
While Cartagena isn't the most dangerous city in the world, that would be in neighboring Venezuela, it's also not Switzerland, so things can get dangerous, real quick.
Here are some tips for a safe stay:
Don't wander around the city at night and stick to well-lit areas.

Don't accept a woman's invitation to take you to a bar/club. She may get you to order a drink and then you'll be billed up to $1000 (or more) for it. Or she may put something in your drink and then steal your stuff.

Don't start fights with any Colombian men or woman, and try to avoid any and all disagreements if you can. Colombians are friendly and peaceful people, but they don't like losing face and will become violent quickly if needed.

Learn Spanish. Spanish is one of the world's most-spoken languages, and it's a relatively easy language to learn. While you may run into a few people here and there (mostly at your hotel) who speak some English, the majority of people will only speak Spanish, including women.

Use common sense. Other than, just use common sense like you would in any big city. Cartagena isn't a dangerous city and with minimal precautions, you'll be absolutely fine.
Closing thoughts
There you have it, the concise guide to Cartagena, its women, and staying smart in the city.
Regardless if you've traveled around Colombia or not, Cartagena is one of the most unique places in Colombia that's definitely worth a visit.