Dominican women are awesome, but they sure come with a few caveats.
Ahh, the Dominican Republic or, as locals call it, Republica Dominicana. One of my favorite countries in all of Latin America—yes, it even rivals Brazil. I honestly can't say anything bad about this country; this island nation has it all.
The weather is awesome, the food is great, the people are super friendly and, last, but definitely not least, the women simply exude sexuality to the max.
That's why we are here: to talk about women, not Arroz Blanco (a Dominican dish) or traffic in Santo Domingo. So, let's not beat around the bush and get straight to it.
Introduction
I'm just going to go out and say it: Dominican women are some of the sexiest women in the world (at least in Latin America, and, because I believe Latin American women are sexiest in the world, so let's just say the world).
Dominican women embody all the sexiness of South and Central American women, but they also have a certain "Caribbean spice" that's missing from their South American counterparts. Must be because they hail from an island nation and not from some inland city like Medellin or Bogota.
Moreover, you can't even compare them to the women from Eastern Europe in countries such as Ukraine, Russia or Belarus. Dominican women are much, much warmer and sexier than their more frigid ex-Communist counterparts.
Types of Dominican women
Dominican women, just like all other Latin women, are very feminine while the men are super masculine. Thus, there's an existence of a natural polarity that you'd be hard-pressed to find in the West, in countries such as America and the UK.
When it comes to socio-economic status, the same rules that you'd find all over Latin America apply: the darker the girl, the poorer girl. The richest Dominicans are typically of pure Spanish descent, so they're usually pretty white and European looking. One of my friends, a Dominican guy, is so white that he's actually whiter than me (and I'm pretty white). This is because his family is primarily from the Basque region of Spain. His family is also pretty well off.
Dealing with flakiness
The Dominican Republic seems to have inherited the Colombian tendency of readily accept dates, but then flake at the last possible minute. Although this is a lot worse in cities like Medellin and Cali, this is also a big problem in the Dominican Republic. This carefree attitude must be an integral part of the Latin gene.
There's only one way to deal with flakiness: setup multiple dates with other women so if that one or two flake, you aren't stuck at home playing Xbox and watching Netflix.
Other than that, there's simply no way to prevent a flake since that's an indicator of low interest because you're not a priority in her life and/or another guy popped up back in her life (ex-boyfriend, etc).
How to succeed with Dominican women
Here are some solid tips for success with Dominican women:
Be direct 
Dominican women are used to direct, aggressive and overly-sexualized Dominican men who basically objectify their women and treat them as sex objects. Not saying that women have a problem with this, but they have come to expect this kind of behavior from men. Any other type of behavior would be viewed as a weakness or beta.
This is the complete opposite of the feminine nature of Western cultures such as USA, England and Australia. If you're one of those nice guys who idealizes women, and does "everything right," you'll have to adjust your attitude to succeed with Dominican women.
In many ways, this is very similar to how things are in Brazil, especially in Rio de Janeiro, another tropical city with sexy and sensual women.
That means don't be some nice guy who goes indirect and tries to befriend the girl before announcing that he's interested in her sexually. Dominican women know why men approach them, so don't beat around the bush and play stupid games.
Move fast
This might come as a shock to all the nice guys out there, but, yes, in the Dominican Republic, being a tropical island nation located in Latin America, things move relatively fast. I would say seduction moves faster than even in Brazil and Colombia.
If you like a girl, approach her and ask for her number. Then, once you get her number, text her a bit later and see what she's doing at night. 
This might sound foreign to guys who're used to US style of dating with fake delays and "3-day rule" bullshit. But in the Dominican Republic, this is absolutely normal.
Dominican women don't have any shortage of options. If you text her after three or four days, she might completely forget about you and move on to the next guy.
Don't let rejection phase you
Obviously, there will be women that will respond coldly to your advances. Whether it will gorgeous women at a nice club who believe you're below them in value, a random girl on the street who refuses to stop when you approach or a sexy waitress that's only smiling because it's her job, the more you approach, the more you will understand that even though there are plenty of sexy women, not all of them are interested in hooking up with you. The good news is that you will notice pattern that will aid in your next approach.
That's absolutely fine. Remember, there are plenty of amazing women out there, and plenty more where this particular woman came from.
The solution to this is to embrace the abundance mentality. Understand that there's no such thing as "the one." Understand that there's no such thing as a "special girl." There are more than 3.5 billion women in the world, so you're bound to find another girl who you'll like as much as the one that got away. So, just because one girl said no, the next five girls will be happy to spend time with you. So, always keep moving and finding new women.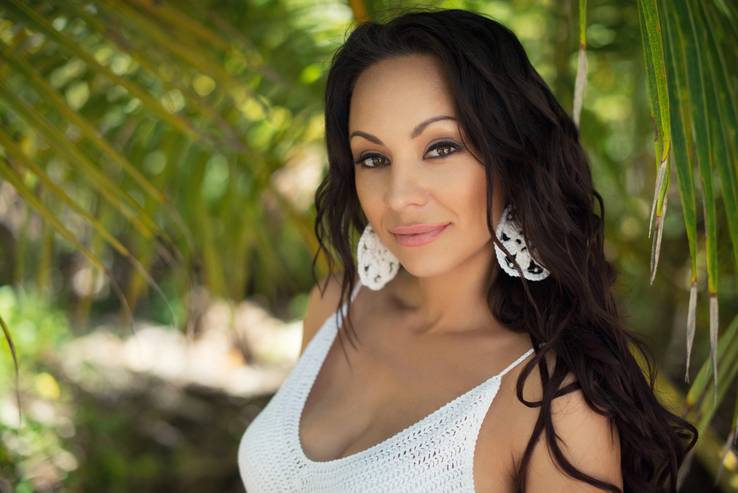 Spanish helps a lot
I know that I sound like as though I'm beating a dead horse, but, yes, knowing the local language does help you with the local ladies. Crazy how that sounds.
Even with the island's proximity to the US and its influx of US tourists, not many DR locals actually speak English. Only those who directly work with tourists or who have lived in US (read: wealthy) do. And, if you meet someone who claims to speak English, their knowledge of English would be very limited. Besides, do you really want to fly to a new country only to look for girls who speak decent English?
Didn't think so.
Might as well stay in Miami if that's what you want.
So, do yourself a huge favor and learn some Spanish. It's not a difficult language and you should become conversational fairly quickly.
Learn salsa and bachata
When I lived in Bogota, Colombia, one of my good friends, a Colombian guy, mentioned how knowing salsa is like having another weapon in your arsenal. I didn't exactly understand what he meant back then, but now understand him perfectly.
No matter how you look at it, salsa and bachata are simply a way of life in the Dominican Republic (and the surrounding countries). Sure, you can choose to ignore venues where this dancing takes place and limit your options. Or, you can learn the basic moves and invite a cute girl to dance. Your choice.
Furthermore, you don't need to become some salsa master like Mark Anthony; as a gringo (foreigner), you're not expected to dance as good as Dominicans who started dancing before they knew how to walk. But merely knowing a few basic steps will impress the women and set you apart from the rest of gringos who can't put together two words of Spanish even if someone pointed a gun to their head.
Beware of scams
While the Dominican Republic may appear like a complete paradise, appearances can be deceiving. There are plenty of women who view foreigners (or any men, really) as an oil well that they can continuously extract resources out without providing much in return. Plenty of scams abound.
Beware of women luring into various bars or clubs. What usually happens is that you will be given a drink and then charged an exorbitant amount of money. If you refuse to pay, a few burly guys will change your mind. 
Beware of women asking you for money. This could be as a way to buy them various things, whether it's a nice bag, wallet or a dress. Generally, anytime you give a woman some money, she loses attraction for you and begins to view you as a wallet to continuously pull money from.
An exception would be to give her a bit of money for a cab back to her house after she spends an evening or night with you. This is a fairly common practice, even in countries like Panama or Colombia, so do this at your own discretion.
Understand what the girl wants
Just like anywhere in the world, Dominican women are all different. Some are looking for a fling and nothing more. Some are looking for a sugar daddy. Some are nice, middle-class women that are looking for a serious relationship and maybe even marriage and kids.
What I'm trying to say is that you must understand that every woman wants something. Men want sex, but women want something else. Dominican women certainly aren't stupid and they also want something out of the exchange.
Your success with women will depend on your ability to properly understand what kind of Dominican women you're dealing with.
Day game, day game, day game
Day game instills fear in many people. After all, it's not easy to approach women in broad daylight without first gulping down three beers. Naturally, a lot of people prefer online dating (more on that below) or meeting sexy mujercitas at night. That may be true to places in America where the women are super insecure about guys "creeping" up on them, but is completely acceptable in Latin American countries such as the Dominican Republic. 
In fact, there's nothing more enjoyable than approaching beautiful and sexy women during the day regardless if you're in a metropolis like Santo Domingo or are out in one of the beach cities such as Cabarete.
The biggest problem with day game in the Dominican Republic is that since it's damn hot, most people choose to spend their time inside air-conditioned areas such as shopping malls, supermarkets, cafes, and restaurants. Thus, it's not like in the super walkable NYC where you can just roll up to a dime and begin spitting game.
Meet them online
If all else fails, you can rely on another time-tested technique: meeting Dominican women online.
But where?
There are the usual suspects such as Tinder and a bunch of other clones where you can meet women from the comfort of your phone. 
But a much better way to meet women would be something like Dominican Cupid, a premier online dating site that showcases beautiful and high-quality women. I have personally tried this site when I spent time in the Dominican Republic and can attest that it's an awesome site to meet all kinds of women. 
So, if you're interested in hanging out with a great Dominican woman, create your free profile and start meeting women right from the comfort of your living couch. Then, once you fly into DR, you'll have a few women already willing to spend time with you. This is certainly the easiest way to meet women.
Advice for finding a quality girl for a relationship
If you're looking for a more serious type of relationship, then you must take extra precaution with the kind of girls you're dating and their personalities. It's no longer just about how hot the girl looks. Here are some things you should take into account:
Her family and her relationship with her family. Quality girls come from quality families. She should come from a whole family with both mother and father in a healthy relationship. Dominicans are very close to their families, so if there's some tension inside the family, that should come immediately come off as a red flag.
Her friends. As they say, birds of a feather flock together. Does she have good, healthy friends who are also in healthy relationships? Or are her friends mostly women who party in the clubs and sleep with men within 30 mins (or less) of meeting them.
Her work. Does she have a respectable profession that she likes doing or is she stuck at some dead-end job because there are no better prospects (or, worse, unemployed)?
Her personality. Is she needy and needs attention all the time? This is probably not a woman you should build a relationship with. Thread carefully.
Of course, there are many other factors to take into account, but these should get you started.
Closing thoughts
The Dominican Republic is an absolutely amazing country. Merely words or pictures don't do it justice. It's a place that must be visited and explored. It's a place that must be felt and sensed. 
As is true for the entire country, the same is true for the women. Consider this guide as merely just scratching the surface on your adventure to find the woman of your dreams in the paradise nation known as the Dominican Republic.
Once again, if you're looking to meet and date high-quality women, I can't highly recommend Dominican Cupid for the ease with which you can meet quality and sexy women.
Further information